The Online Railbird Report: Cates Up, Ivey Down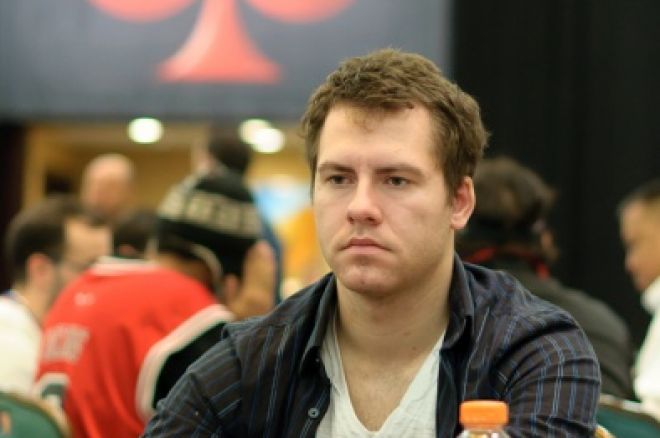 Some of poker's top high-stakes specialists were back at it on the Full Tilt Poker high-stakes cash game tables the last few days. A great matchup took place late last week as Daniel "jungleman12" Cates and Phil Ivey duked it out at $300/$600 pot-limit Omaha, with Cates getting the better of Ivey in this session. Both are in Australia for the 2011 Aussie Millions and have been playing plenty of live cash, but that didn't stop them from putting in some time online, as well.
There was one $200k+ pot during the last few days, and it went down between Cates and Ivey. Cates had the button and raised to $1,800. Ivey made it $5,400 to go and Cates four-bet $16,200. Ivey put an end to the preflop action with a call, leading to an
flop. After Ivey checked, Cates fired $18,600, but was met with an Ivey raise to $88,200. Cates went all-in, Ivey called all-in for his remaining $30,000 at the table, and the hands were revealed.
Ivey:
(top pair, two straight draws, nut-flush draw)
Cates:
(top set)
Ivey was just greater than 42 percent to make it out of the pot a winner, but was unable to do so. They ran it once and while the
turn card gave Ivey a second flush draw, the
river card brought him no help. In the end, the nearly $270,000 pot went Cates' way.
While no other pots between the two got half as expensive as their biggest one, Cates still managed to get the better of Ivey in several six-figure pots.
The standard in-position raise to $1,800 came from Cates and Ivey called from the big blind, delivering the
flop. Ivey checked it over to Cates who fired $2,400. A raise to $7,200 followed from Ivey and Cates opted to just call, seeing the
hit the turn. Ivey, though, checked to Cates who promptly fired $12,600. After Ivey called and checked the
river card, Cates bet enough to cover Ivey's stack at the table. An all-in call of $38,400 came from Ivey, but he mucked when Cates tabled
for the nut flush to lock up the $120,000 pot.
Another six-figure pot between the two resulted in another Cates win. Ivey had the button and raised to $1,800. Cates called out of the big blind and the flop came down
. Cates put in a check raise, bumping Ivey's bet of $2,400 to $7,200. Ivey, though, three-bet to $25,200. Cates put in another raise and Ivey called all-in for roughly another $25,000 with the nuts,
. Cates, meanwhile, held
for a set of fives, a straight draw, as well as a flush draw.
Ivey may have flopped the nuts, but Cates was oh so live with a 62 percent chance of winning. The
hit the turn, filling Cates up and leaving Ivey drawing to either a seven or queen to make the better full house. The
did not do so and Cates shipped another pot, this one for roughly $103,000.
Who's Up? Who's Down?
This week's biggest winners (1/20-1/24): Patrik Antonius (+$447,000), Daniel "jungleman12" Cates (+$359,000), kagome kagome (+185,000)
Week's biggest losers: NEKOTYAN (-$489,000), Phil Ivey (-$384,000), Ben "Bttech86" Tollerene (-$115,000)
Year-to-date winners: Di "Urindanger" Dang (+$986,000), Scott "URnotINdanger2" Palmer (+$965,000), Patrik Antonius ($835,000), Daniel "jungleman12" Cates (+726,000),
Year-to-date losers: Phil Ivey (-$555,000), Kpederson (-$545,000), NEKOTYAN (-$489,000), cadillac1944 (-$478,000)
Want to rail the biggest games in the world? Not only will you get a $600 sign up bonus at Full Tilt Poker, new depositors also get to play in a $100,000 First Deposit Freeroll — so you can play while you watch! And while you're at it, follow us on Twitter for up-to-the-minute news.