World Poker Tour on FSN: New Look and New Faces Premiere from Bellagio Cup VI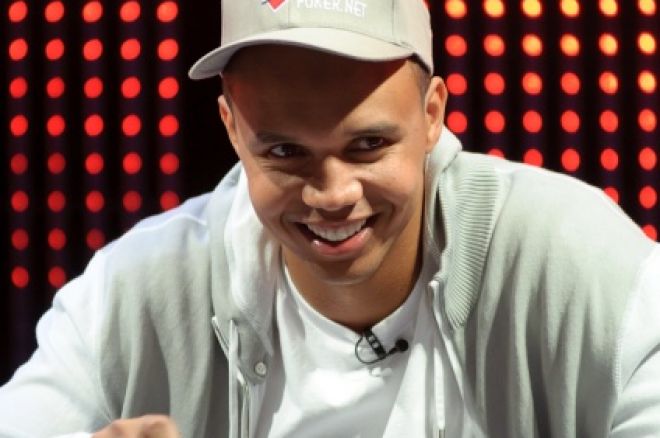 The World Poker Tour premiered its ninth season Sunday night, revealing a revamped look and fresh new faces to the broadcast that viewers will see throughout the season nine broadcast.
What's New: Kimberly Lansing has returned to the WPT and is taking on the new anchor position of the show. The new Raw Deal segment hosted by Tony Dunst. You'll also be seeing the much-talked-about WPT brand ambassadors, the Royal Flush Girls who will be taking care of the money presentation, as well.
A few more new features include a ticker at the bottom of the screen showing results of preliminary events, and notable bust-outs, as well as a four-color deck to help make the suits more easily identifiable. Through all the new features, you can count on the old standard of Mike Sexton and Vince Van Patton as your hosts.
The season nine action kicked off from the Bellagio Cup VI. Rather than dive right into the final table, the broadcast brings you a look at all the days leading up to the final table, including game-changing hands, interviews, and updates on some of the most notable players in the field.
Final Table Lineup
Seat 1: Phil Ivey - 1,520,000
Seat 2: Justin Smith - 2,175,000
Seat 3: Robert Akery - 1,965,000
Seat 4: Eric Afriat - 725,000
Seat 5: Moritz Kranich - 2,610,000
Seat 6: John Caridad - 5,135,000
Ivey vs. Caridad; First Big Pot of the Final Table: John Caridad made it 165,000 with
and was called by Phil Ivey, the all-time WPT final table leader, with
. The rest of the table folded and the flop came
. Caridad bet 140,000 and Ivey made the call. The turn brought the
. Caridad with his pocket sevens, made it 350,000. Once again, Ivey called. The
fell on the river and Caridad slid out a bet of 500,000. Should Ivey make the call, he'd be risking most of his chips. Ivey stared Caridad up and down with his ice-cold stare and made the call, winning the pot worth 2.43 million.
Raw Deal: Just after the abovementioned hand, we were graced with our first look at the Raw Deal. Dunst broke down the hand, giving his analysis as to why it all failed for Caridad, saying, "He completely fails to keep his poker face together. I've seen girls say 'I don't usually do this kind of thing,' with more believability in their face than this guy in the middle of a bluff."
World Poker Tour Player of the Year: At the Bellagio Cup VI, the WPT Player-of-the-Year award was handed out to Faraz Jaka. Kimberly Lansing sat down with Jaka to discuss poker and his future. "I'm a business man first and a poker player second. Chasing my real passion and playing poker at the same time. As far as this year goes, a year after I win Player of the Year, I'm not going to back down, because defending would be awesome," Jaka said.
Triple Up: Eric Afriat moved all in for his last 405,000. John Caridad made the call, only to have Justin Smith, who is no stranger to this final table, as he made the same one in 2009, move all in over the top for 2.28 million. Caridad folded leaving the two heads up. Afriat showed
to Smith's tens. "I feel it. That's the best hand I could have seen," Afriat said regarding the race he was in for his tournament life. The board rolled out [ad3c6c27c], proving Afriat's feeling correctly and tripling his stack.
Who's the Best Ever?: As if this wasn't obvious, the table consensus was none other than Phil Ivey. "There's times where I play really good, and there's times where I don't play as well. I mean, just like any other poker player. You know I'm human. You know, I take the game very seriously. I have a lot of good results because of my hard work. And I have some talent for the game. I'm just grateful and feel very fortunate that I'm able to play a game that I love and make a living from it. You can't ask for more," Ivey said.
Afriat Eliminated in Sixth Place: While he had tripled his stack earlier, Afriat couldn't do too much and was eliminated at the hands of Justin Smith. Afriat moved all in with
. It folded around to Smith who called from the big blind with pocket jacks. "One time," Afriat said. (We're pretty sure he used that in the hand above though.) There was no "one time" for Afriat this time as the board came down
. He was eliminated in sixth place, taking home $118,950.
Down to Four: Robert Akery, the 24-year-old from the United Kingdom made his first WPT appearance at the Bellagio Cup VI. He was eliminated in fifth place, taking home $169,930. He moved all in for 1.285 million with
. Phil Ivey called from the big blind with
. The board,
, brought no help to Akery who was eliminated in fifth place.
The premiere episode of the World Poker Tour ended with four players still vying for the first-place prize of $875,150. You can catch the action again as a winner is crowned on Sunday, February 20 at 8:00 p.m. and 11:00 p.m. You'll have to check your local listings for the exact times in your area.
Be sure to follow us on Twitter for up-to-the-minute news.