Around the World with Lynn Gilmartin: El Cheapo Strip Living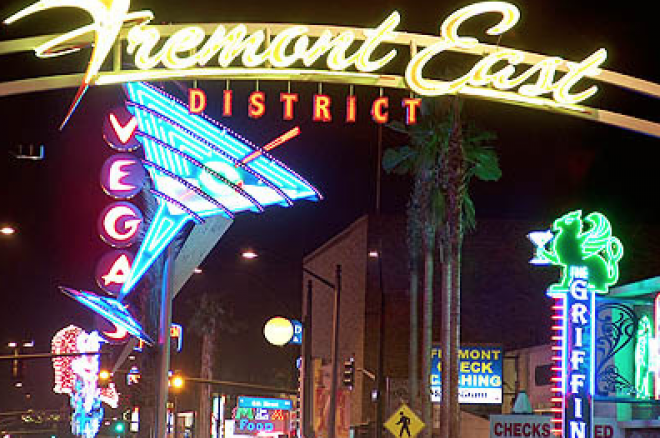 Last week I made some suggestions for balling it up on the Las Vegas strip, whether it be for your temporary home or your weekend party-pad during this year's World Series of Poker. This week I'm looking at the other end of the spectrum and suggesting some inexpensive ways to get the true Las Vegas experience while staying in the heart of the action.
I reached out to my Twitter followers for some suggestions, and most of you mentioned the Imperial Palace. Not only can you stay centrally located for as little as $28 per night, but you can work out your vocal chords at IP's karaoke bar, too. Another under-$30 special is the Circus Circus Hotel with a 5-acre elevated, indoor theme park and permanent circus.
The Gold Coast Hotel & Casino may be a mile from the strip but if location is what you're looking for then it's the best pick for you because it's literally next door to the Rio. Mid-week room rates start as low as $34 per night, and you'll probably find yourself there at least one night during the World Series of Poker anyway to play on one of the hotel's 70 bowling lanes.
I stayed at Flamingo once and loved it. The pink theme is fun (go ahead, call me a girl) the location is perfect, and it's super old-school — it's been around since 1946. You can escape into the wildlife habitat and 15-acre Caribbean-style water playground where you can walk around with random birds and turtles and totally forget you're in Las Vegas - until you see another wedding in the garden chapel.
Moving up slightly on the price scale will take you to the Hard Rock Hotel, which isn't the best for location, but which has a great poker room that is the perfect place if you enjoy a messy Sunday in the pool with a beer in hand. Rehab is one of the most popular pool parties in Las Vegas but be warned (or perhaps it's a hot tip) that its name suits its vibe perfectly. Planet Hollywood is another one of my favorite suggestions purely because of its central location and the Miracle Mile of pure shopping!
How about more of a vintage experience in downtown Las Vegas? Winding back the clock a couple of years, here is Gloria Balding giving us a tour of all the glitz on Fremont Street.
If staying downtown is more your style, then perhaps the Four Queens Hotel is your place to go. And while you're down there, you can check out Binion's Gambling Hall for a look at where the World Series of Poker was originally held. A tiny step up in price will take you to the Golden Nugget, home of the infamous World Series of Barbeque around The Tank, a year-round outdoor swimming pool complete with a live shark aquarium.
Last, our downtown expert, Sarah Grant, has added her two cents, "Since I am the lone rep from downtown, I have to pump the El Cortez. They built this new tower that is retro and actually very nice. You can still go to the old tower and play $3 blackjack and craps, limit poker, and get a straight-razor shave. But beware, you will smell of a 1950s Bugsy Siegal mafia meeting for several days after you go (for further info on scent see old folks homes, strip clubs, and high school gyms)."
Like Sarah's tip, my one main tip is that if you sacrifice spending your dollars, then you're usually sacrificing quality, so you can't expect more than what you pay for. See you in Las Vegas!
Follow us on Twitter for up-to-the-minute news.