The Weekly Turbo: World Poker Tour Plans $100,000 Event, Bill to Legalize Online Poker, and More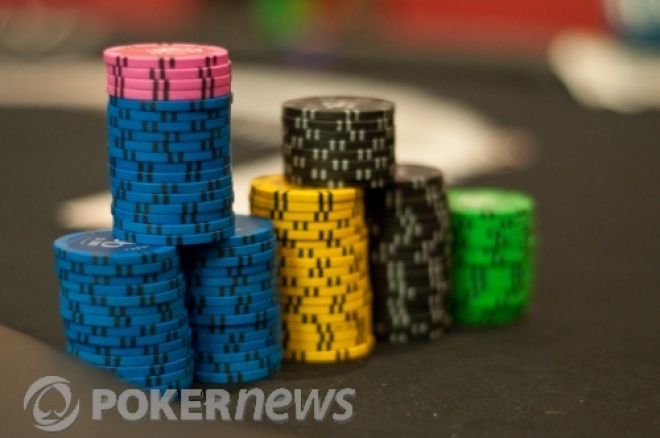 If you're looking for the top news stories of the week, you've come to the right place. What did you miss? Well, the World Poker Tour is planning a big buy-in event, a bill was introduced at the federal level that could legalize online poker in the United States, and more.
Add Another One (hundred k) to the List
Earlier today, PokerNews received confirmation from the World Poker Tour that it was in fact planning a $100,000 buy-in event for this season of the tour. Not all of the specifics are nailed down yet, but we can expect the tournament sometime around the World Poker Tour World Championship in May.
Bills, Bills, Bills
Rep. John Campbell (R-Calif.), and Rep. Barney Frank (D-Mass.) have co-authored a bill that would federally license and regulate online wagering, specifically poker.
"Given that millions of Americans currently play online poker, states across the country are recognizing the value in licensing and regulating the game and many are introducing their own laws ... while collecting millions in tax revenue," Poker Player Alliance chairman and former senator Alfonse D'Amato (R-N.Y.) said.
Provisions in this bill include creating a list of illegal operators and mandatory implementation of technology to prevent underage gambling, as well as establishing daily, weekly, or monthly limits on deposits and losses.
The Las Vegas Review Journal has more.
Prahlad Not Avoiding Drama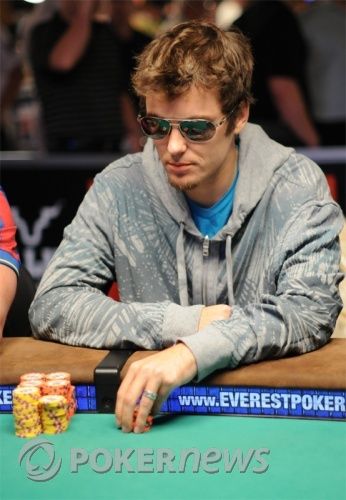 Over the weekend, Prahlad Friedman took to his Twitter account to express his concerns about a player he was playing against recently online. Friedman alleged that he told Issac Haxton he didn't want to play him online. Soon thereafter, Friedman started playing a random player online and after looking up that player's stats, found out they were identical to those of Issac Haxton. Friedman goes on to say, that the radom player, "xxtrmsk8rx," had a different style of play on the first day the two played. Friedman believes two different people were playing on that account. He alleges that it is Haxton and Justin Bonomo.
Friedman was then bombarded with tweets from various poker players voicing their opinion on the situation. As of now, Haxton hasn't responded to the allegations.
TwoPlusTwo has a thread going about the situation.*
*Not "THE Situation"
Stormy Sunday
For those of you who are averse to change, you might want to sit down and take a deep breath before continuing to read.
What you used to know as the PokerStars Sunday 1/4 Million is no longer that. The Sunday staple has been renamed to the Sunday Storm. It's the same event, just with a different name. To celebrate the new name, PokerStars is guaranteeing a $1 million prize pool in the first Sunday Storm.
The Sunday Storm kicks off on March 27 at 15:30 EST. You can buy in directly for $11 or you can try to win your way in by playing in any one of the number of freerolls running now through March 27.
To get your Sunday Storm on, you'll need a PokerStars account. To find out more about the freerolls and the rebranding, check out the PokerStars Blog.
I'm Old Beaten Up Rocky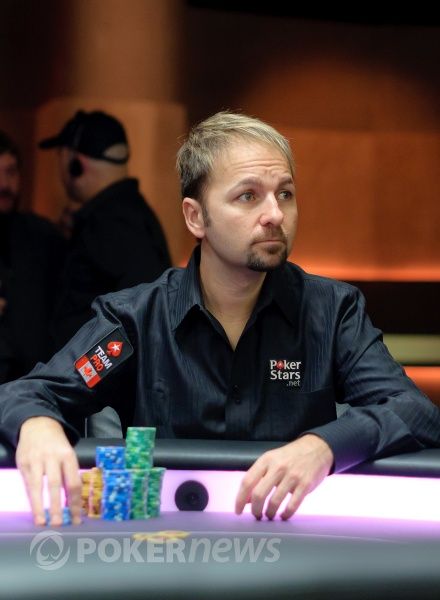 Jesse May was joined by Daniel Negreanu for the latest episode of The Poker Show and the two discussed the upcoming SuperStar Showdown, where Negreanu will take on Victor "Isildur1" Blom in a two part match.
Negreanu discussed his strategy going into the match and how he prepared for the match. According to the PartyPoker Blog, Negreanu is an 11/8 underdog.
"I've got a feeling there's going to be some late money coming in on me," Negreanu said, "My friends say they've never seen me so motivated. I want it a lot more than him!"
Listen to the show on the PartyPoker Blog to find out more on what Negreanu has to say about the SuperStar Showdown.
There's an App for That
Wouldn't it be nice to lounge back while you're playing poker online and use a remote control to make your bets instead of being tied down to a computer keyboard? Yes, we know you're thinking - but that invention is already out - the Poker Controller.
Well, if you've got an iPad, iPod Touch, or an iPhone, there's no reason to add an extra piece of technology to your bag. Poker Controls, the U.K. developer of the Poker Controller, has developed an app that will turn your iPad, iPod Touch, or iPhone into a poker controller.
The app comes with bet, check, and fold buttons, a plus/minus bet slider, x2, x3, x5, pot, and all-in buttons as well. You can also switch tables from the app, and sit in and sit out. There's also a mouse touchpad that is configured to the app, so you can play across different sites at the same time.
You can find the app on the iTunes store and read the press release on ResponseSource.com.
Hitting the Nuts on DVD
If you're a frequent reader of the Nightly Turbo, you probably remember that we told you about the poker-themed comedy Hitting the Nuts. (If you're not a frequent reader, we could tell you a thing or two, but we don't have time for that right now.)
Hitting the Nuts has won numerous awards at film festivals all over the U.S., and if you didn't get a chance to attend one of them and see it, you can soon watch it in the comfort of your home. The movie will be released on April 15.
"We made a ridiculous movie on purpose," director Joe Boyd said. "The poker community has been burnt by a series of unpopular, terrible movies over the last five years. I think people like this movie so much because it takes nothing seriously. It's a complete silly farce. It's like the movie Airplane…if Airplane was a fake documentary about poker."
The production company, Rebel Pilgrim Productions, has decided to self-distribute the DVDs and there is a limited number available. Pre-orders start March 16.
You can find out more about purchasing the DVD in the press release on the Rebel Pilgrim Productions website.
You can find out more on the Las Vegas Review Journal website.
Tweet and Poke your way to riches in our exclusive $11,000 Social Media Freerolls on Bulldog777. Open to anyone who is our friend on Facebook or Twitter.