PPA Lobbies Washington Legislature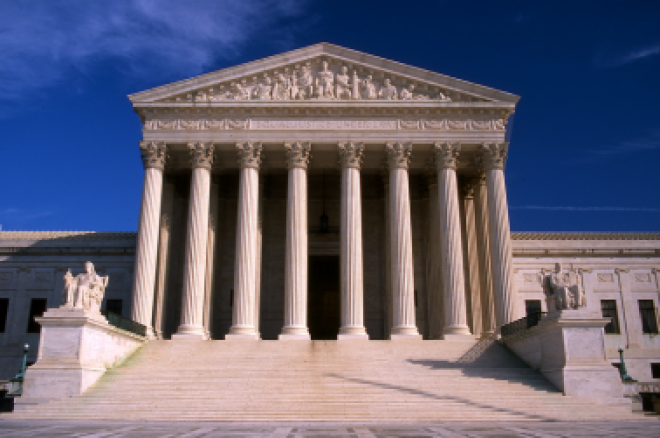 A day of lobbying the Washington state legislature left Poker Players Alliance leaders optimistic that they will eventually be able to change the law that makes it a felony to play poker online in the state.
"With a few exceptions, there was pretty much unilateral support to removing the criminal penalty to the law," said PPA executive director John Pappas. "A lot of folks said they didn't work there when it happened and said it didn't make sense, or people who were there and said they didn't know what they voted for at the time."
Poker pros Andy Bloch, Linda Johnson and Jan Fisher participated in the event March 17 along with more than 40 PPA members who hail from Washington. Over the course of the day, they held close to 100 meetings with lawmakers or their representatives. It was the first time the PPA had arranged a lobbying day at a state legislature.
Washington legislators passed the bill that makes it a Class C felony punishable by a $10,000 fine and/or five years in prison — on par with possession of heroin or child pornography — to play poker online in June of 2006. The state supreme court upheld the law in September of 2010, and soon after leading online poker sites PokerStars and Full Tilt Poker stopped offering their services to people in the state.
PPA members who participated were given a fact sheet with talking points to bring up to Washington legislators. They included that no other state in the country criminalizes the individual for playing poker on the Internet, that it is illogical for the state to allow citizens to play poker at the casino across the street but make it a felony to play online in one's home, and cited a poll that 79 percent of registered voters in the state disagree with the law.
They did not meet with State Sen. Margarita Prentice, who called for the original passage of the bill and famously said "let them pump gas" of poker players put out of a job by the law in an interview with ESPN.com last year. Pappas said Prentice is no longer on any relevant committees and doesn't hold a position with a lot of political sway.
The PPA is calling for the removal of criminal penalties for the individual player. The window to introduce new legislation in Washington for this year's session has passed, though it could be possible to attach language to an existing bill. Pappas said there is not likely to be any change this year.
"We were successful in that we were able to get a buy-in and educate a lot of really important lawmakers," Pappas said. "But we probably won't see any progress in changing the law until the beginning of next year."
However, the response received from Washington lawmakers made Pappas optimistic that playing online poker will not remain a felony in Washington past 2012.
"I'm very optimistic that we will get a bill introduced and I think we will get it through, and hopefully it would be something the governor would sign," Pappas said. "I can't imagine it wouldn't be. It's an unpopular, impractical, unenforceable, illogical law."
Be sure to follow PokerNews on Twitter for up-to-the-minute news.