The Weekly Turbo: Kagome Kagome Revealed, Macedo Locked In, and More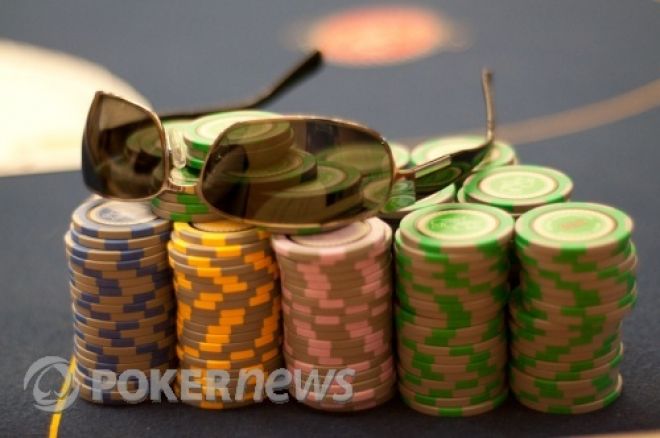 Before Friday, there was no bigger news this past week in poker than Vanessa Selbst and Jason Mercier going back-to-back at NAPT Mohegan Sun. That all changed on Friday when a bomb was dropped on the online poker world. The founders of PokerStars, Full Tilt Poker, and UB/AP were indicted by the Department of Justice on illegal gambling, fraud, and other charges. If you haven't read anything on that by now, you need to get out from under that rock. Other than that, Kagome Kagome revealed himself in an interview last week, Jose Macedo joined Lock Poker, and more.
What's in a Name
You've read all about Kagome Kagome (or before the screen name change, IHateJuice) in the Online Railbird Report, but you probably didn't know who the online high-stakes poker player was. Well, now it's time to put a face to the name(s).
In a video interview on PokerStatic, Hasu (as he wanted to be called, so as not to reveal his real name), discussed the controversy surrounding his first screen name, IHateJuice, being asked by Full Tilt Poker to change it, and coming up with his other screen name and the story behind it.
Lock it Up
We brought you Jose "Girah" Macedo's story, and we had him on the PokerNews Podcast to talk about his rise in poker and some strategy, so by now, you should know who the Portuguese Prodigy is.
Yesterday, Macedo tweeted that he had signed with LockPoker. He joins Eric Lynch, Matt Stout, Jason Young and others as part of LockPoker's Pro lineup.
In his blog, he announced his signing and wrote, "I've played on there for a while and while action runs less often than FTP/Stars/Ipoker, when it does run it's quite juicy."
Want to take on the Portuguese Prodigy? Sign up for a LockPoker account through PokerNews and get a 200% up to $1,000 deposit bonus.
Macau Millions Breaks Record
The previous record for largest poker tournament in Asia was 741 entrants, the 2011 Macau Millions Main Event at the Casino Grand Lisboa has broken smashed that record. The Main Event ran from April 2 through 10 and after seven Day 1 flights, 1,329 players had bought into the HKD $2,200 buy-in event, creating a HKD $2,631,420 prize pool - close to doubling the HKD $1.5 million guarantee.
"This year the popularity of the Macau Millions is so much greater, particularly within the region," PokerStars Director of Live Operations for Asia-Pacific Danny McDonagh said.. "Poker is really taking off in Asia. It's a proud moment for our PokerStars Macau team and speaks volumes about Grand Lisboa's well deserved reputation for quality and success."
The event was won by Hung-Sheng Lin who pocketed HKD $400,000 for the win. Lin, who was in third place on the Asia Player of the Year leaderboard, has now surpassed Mark Benasa for the top spot.
"I would like to concentrate on winning APOY," Lin said. "Last year I only played half the events but this year I want to play the whole season. I want to win the APOY and show that I am worthy of gaining my family's support. I won't stop playing just because I have a lead. I'm going to work hard and play all the (Official Asia Player of the Year) events."
To find out more from the 2011 Macau Millions, read the press release or check out the PokerStars Blog.
Be a VIP at the WPT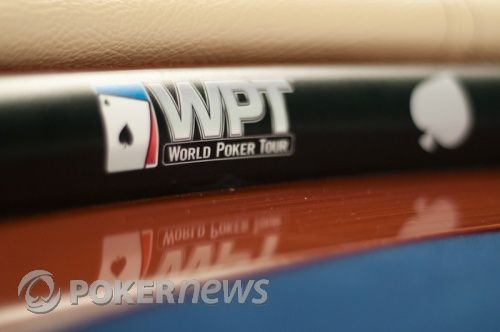 Does a night at the Bellagio, lunch with the Royal Flush Girls, and bottle service at The Bank sound right up your alley? Well, that and more is all in a VIP prize package fans have the chance to win, thanks to the World Poker Tour and Hands-On Entertainment.
Players of the WPT Texas Hold'em Poker game on Facebook have been given the opportunity to win an all-access VIP prize package for two for the WPT World Championship that runs May 14-20. Along with what we mentioned above, the winner will receive a meet-and-greet with Mike Sexton, Vince Van Patten, and Kimberly Lansing, WPT swag, and $1,000 cash.
"Our partnership with WPT allows us to reward our loyal fans with this incredible opportunity to be part of one of the most prestigious poker events of the year," Judy Wade, president and CEO for Hands-On Entertainment said. "Not only will poker players be able to directly interact with their favorite poker pros, but they will also get an inside look at the taping of a WPT final table and a chance to appear on national television!"
The contest runs now through April 25. To enter, purchase a poker chip package on the WPT Facebook game or go the conventional route and mail in a card with your information on it.
To find out more, head on over to the WPT's Facebook page.
Failed to Get There
Both Florida and Hawaii had introduced bills to legalize online poker (and in Hawaii, live poker, as well). However, it seems that both bills have been killed.
Florida
The sun is no longer shining on the online poker bill Sen. Miguel Diaz de la Portilla sponsored, which would have regulated intrastate poker. The bill was voted on by the Senate Criminal Justice Committee and with a 2-2 tie, it was stopped in its tracks.
"What we're trying to do here is create Florida intrastate poker network and do it with Florida companies with regulations here — protecting from identity theft and protecting the consumer — and having revenue go to the state," Diaz de la Portilla said.
Half of the committee didn't see it that way. According to Bradenton.com, Frank Messersmith, with the opposition, called it "Internet crack" and a "form of digital escape to the anti-social people."
Hawaii
According to BusinessWeek.com, the legislation that would have legalized poker, both online and live, in Hawaii didn't get a hearing in the House Finance Committee before the deadline for bills to advance.
Hawaii is one of two states (Utah is the other) that have no form of legalized gambling. According to Finance Committee Chairman Marcus Oshiro, "there wasn't enough public interest in the bill to merit additional consideration."
"For the silent working majority of Hawaii, this offered revenue to the state without the social ills of other types of gaming, and it was a way to avoid nasty tax increases," Rep. Angus McKelvey, according to the chairman for the House Economic Revitalization & Business Committee, which the bill made it through.
Get Your Read On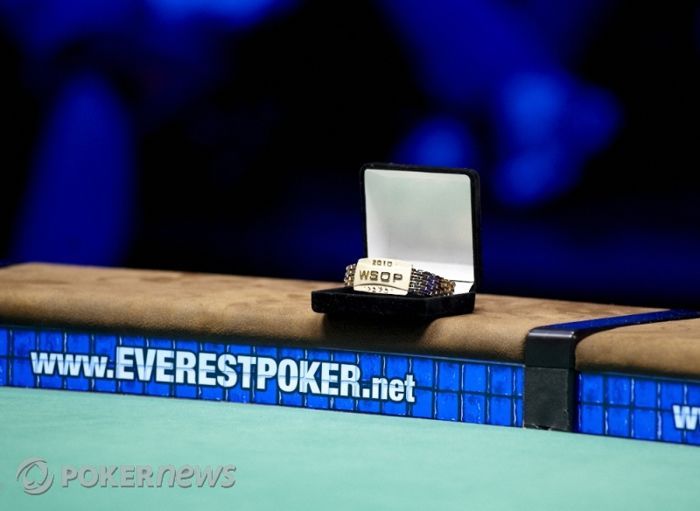 We know you're all gearing up for the 2011 World Series of Poker (we have been for quite some time now), and it will be here before you know it. If you're one of those players who likes to thumb through magazines while you wait for a seat in a cash game (because we all know how juicy those are during the summer at the Rio), or when that donkey is taking forever to fold his hand to an all-in, you'll be happy to know that Poker Pro Magazine will be available at the WSOP for the entire six-week run.
"We have always spent more money on product than promotion," VP of Marketing Will Jordan said. "But this year, we're going all out to show off the new Poker Pro. Poker Pro has more pages than any other poker publication, and every poker player can benefit from the information we publish. We expect Poker Pro readers to win big this year."
Poker Pro editor-in-chief John Wenzel said, "We plan to make Poker Pro available free of charge to every player at the World Series. These are the best players in the world and this is a chance to show them what we've got."

Check out the press release on BusinessWire.com for more.
$1K Monday Drama
On Monday, the Full Tilt Poker $1K Monday ran as a Multi-Entry tournament with a $1 million guaranteed prize pool. The tournament drew 995 entries, with $225,000 up for grabs for outlasting the field. Things were business as usual until, the final three players were told the servers were being reset at 0600 EDT and the tournament would be cancelled if it wasn't over before then and the players would be paid out by a chip chop if a deal wasn't made.
The dialogue (too long to post here) that ensued after that announcement is in a thread on PocketFives, but you should know that a deal was not reached and the tournament was canceled. Through all the angry posts in that thread, FTPDoug, the Full Tilt director who was involved in this situation, posted his explanation and mentioned that he would be willing to work with the three players to make it up to them. He also said he is working on getting the site maintenance moved to Wednesday to avoid any future complications.
Read the entire thread on PocketFives.com.
Grind your way to one of three Brazilian Series of Poker packages in our exclusive Rox Race to Brazil on Rox Poker. April 20 - May 4.