The Weekly Turbo: PokerStars' 60 Billionth Hand, Full Tilt Poker and Station Casinos, and More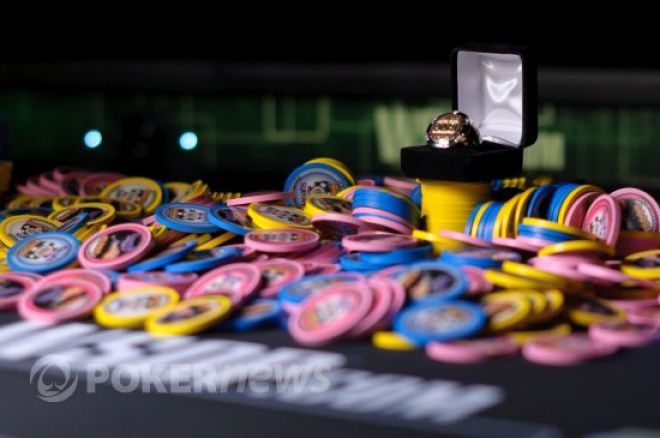 We're here to catch you up on any of the poker news stories you may have missed. This week, PokerStars dealt its 60 billionth hand, Full Tilt Poker and Station Casinos announced a partnership, and more.
Celebrating 60 Billion
PokerStars celebrated its 60 billionth hand Tuesday at 9:35 a.m. EDT (1335 GMT). The hand was dealt at the $5/$10 limit hold'em table called Isa II, where six players were seated. The players were guaranteed $500 and then any extra prize money would be based on the number of VIP Player Points they had picked up over the previous 50 hands at the table. The winner of the hand was guaranteed at least $60,000.
The players were told, "The winner of the hand will have their prize money doubled. On top of that, they will receive an extra $60,000. And you can't win a hand by folding."
It was "Pogo650" who ended up winning the hand with
on a
board. When everything was tallied, Pogo650 added $102,090 to his bankroll. Four players at the table pocked $21,045, while the sixth added $11,040 to his bankroll.
"I'm possibly the biggest luckbox alive over the last week or so. Two losing sessions ended in milestone hands," Pogo650 said.
Head on over to the PokerStars Blog for a replay of the hand.
Full Tilt Poker and Station Casinos
Rumor that Full Tilt Poker and Station Casinos were forming a strategic alliance is far from a rumor anymore. It was announced that the two companies have formed a strategic partnership.
The partnership was forged last year between Full Tilt Poker and Fertitta Interactive, an entity set up by Station Casino owners Frank and Lorenzo Fertitta.
In an email, Tiltware CEO Ray Bitar said he couldn't disclose the terms of the alliance, but that Full Tilt would continue to operate in the U.S. under the same name. He added that the relationship "exists to promote a federal regulatory regime," and also said that the "partnership could benefit from cross-marketing with the Ultimate Fighting Championship," which is owned by the Fertitta brothers.
Check out the entire WSJ article for more.
A Kid's Game
In February, we brought you a sneak peek at Li Dong's poker documentary, A Kid's Game: The Story of Online Poker. We would have brought you the entire one-hour documentary, but you had to be a member of Bluefire Poker to watch it. If you were hooked, but not a member, then it's your lucky day. The entire documentary, that features a number of well-known pros such as Di "Urindanger" Dang, his brother Hac "trex313" Dang, as well as Andrew Robl, Shaun Deeb, Peter Jetten, Isaac Haxton, and others, can be seen on PokerStatic.com or right here.
Federated Sports + Gaming Accommodates Players
We brought you the announcement of the schedule for Federated Sports + Gaming's poker league schedule in February, but things have changed. To accommodate players and make it easier for them to play in as many events as possible, some changes have been made to the schedule. The structure and location, Palms Casino Resort, have remained the same.
"The poker calendar is increasingly crowded and we will do our part to minimize, as much as possible, scheduling conflicts and the overlap among key live events," Annie Duke, Commissioner of the new Federated League said.

Revised Federated Sports + Gaming Season 1 Tournament Schedule

| Event | Pro-Am | Charity Event | Main Event |
| --- | --- | --- | --- |
| Event #1 | August 5-8 | August 7 | August 9-12 |
| Event #2 | September 2-5 | September 4 | September 6-9 |
| Event #3 | December 9-12 | December 11 | December 14-18 |
| Event #4 | January 27-30 | January 29 | February 9-12 |
| Championship | — | — | February 13-14 |
Read the press release over at FederatedInc.com.
The Nuts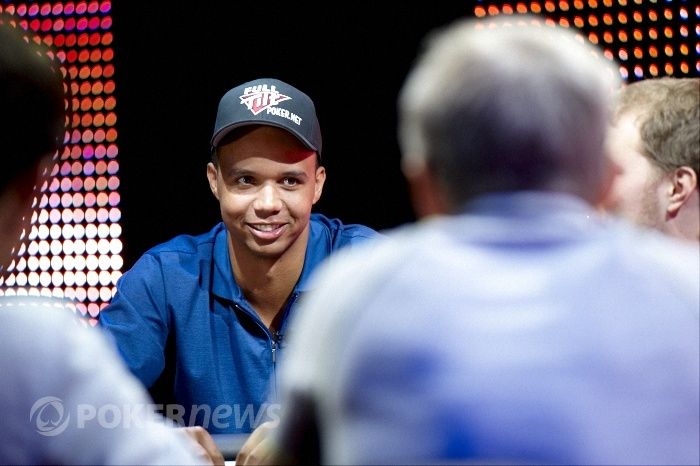 The latest installment of ESPN's The Nuts is back. The monthly blog post ranks the best players in poker at the moment. The Panel includes PokerNews' Editor-in-Chief Matthew Parvis, PokerNews' Tournament Reporting Manager Don Peters, ESPN's Andrew Feldman, Gary Wise, and Bernard Lee, among others.
It's the same old song and dance this month in the No. 1 spot of ESPN's The Nuts rankings. Phil Ivey, is holding the top spot, with nine No. 1 votes from the panel. One panelist gave Jason Mercier a No. 1 vote, which we kind of cocked our head at, but we'll let you make your own assumptions. Erik Seidel moved up from sixth to second with his NBC National Heads-Up Poker Championship win, bumping the aforementioned Mercier to third.
New to the rankings this month are Vivek Rajkumar in ninth and Daniel Cates in tenth. "He's cracked the "Durrrr" code and crushes him heads-up along with anyone else that steps in his way. He's also up over $1.6 million this year online," Peters said about Cates.
Check out the entire list at ESPN.com.
Could This be the Surprise We Talked About Wednesday?
On Wednesday we told you about the announcement of an announcement from Chilipoker. And in that story, there was a quote from "B": "For all of the billions of dollars online poker companies have made in the last decade this has to be one of the biggest innovations in online poker that I've seen other than Rush Poker."
We'd like to take credit for finding this blog post, but we can't, so thank you to one of our loyal followers, who is quite the detective. According to the post, there's an online poker site that is releasing a software upgrade in the next week or so that will integrate Facebook and Twitter for players. This addition makes it possible for players to update their status on either social media site when they make the money in a tournament, make a big hand, or even suck out on a fish. The author of the blog, Bill Rini says what really blew him away were the "added features so that you could challenge friends to matches, make last longer bets, and buy a piece of your friend's action."
We don't like to assume things, but the quote above is also in the blog post, and Rini's first name does start with a "B."
Check out the blog for more on the new features from an online poker site.
Expert Insight from Durrrr and Others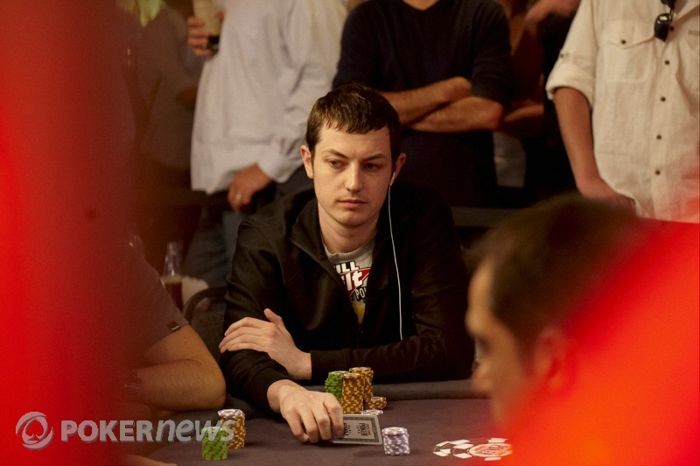 Last week, we alluded to Phil Ivey teaching us to play poker, but we can't say more for sure because his website is still "Coming Soon!" That's OK, we'll move on - for now. If we can't have Ivey, we'll take Tom Dwan or Patrik Antonius.
Brandon Adams started a thread on TwoPlusTwo on Friday that outlined his new project, a company called Expert Insight. What does this have to do with coaching? Well, Dwan, Antonius, Ben "Sauce123" Sulsky, and Chris "GoMukYaSelf" Sparks have signed on with the site to offer coaching.
The calls with the pros will last one-hour over Expert Insight's audio-video technology — kind of like Skype. Antonius and Dwan are going for $3,000, according to Adams' post. There have been bids in the thread, but we can't be sure which are legit.
The a majority of the proceeds from the calls will be donated to Morris Jeff Community School in New Orleans.
The website launches on April 18. To find out more, check out Adams' thread on TwoPlusTwo.
Never Gonna Give You Up
The newest episode of The Micros has been released. Chase Berger takes on Max Röfls in a heads-up battle. While it's a good episode, being Fricke-rolled is better. If you thought Phil Ivey's stare was intense, it has nothing on his dancing ability. Be sure to pay attention to Ivey and Tom Dwan's sick dance moves around the 1:20 mark. You won't regret it.
Oh yea, here's the link to episode four of The Micros.

Slide on Down
For those of you loyal Nightly Turbo readers, this bit is not news for you. If you're new to the Turbo, or missed this somehow, this is something we here at PokerNews HQ are striving for.
When Phil Galfond bought a pair of penthouses in a luxury condo building in New York, he faced a dilemma — how to join them. Stairs would have been our first thought, but that's why Galfond is featured in this Yahoo article. He decided to connect the two penthouses with a slide.
"The half-tube stainless steel slide starts on the top floor near the office, and lands below near both the living and dining areas. The sculptural slide is housed in a newly created 18' tall double-height space, which includes custom designed glass railings," Turett Collaborative Architects said. "The image of the stainless steel curves in front of the oversized window to the city beyond, to say nothing of the irrepressible glee of grown adults on the slide, is surprisingly poetic; with careful detailing, the playground element is an unexpectedly elegant addition to the space. Upon completion, the owner enjoys not only the newly combined total of 2,400 square feet, but also a new game room, office, putting green on the terrace, and of course, the slide."
If you want to check it out, Yahoo.com has photos of Galfond's slide. To let our boss know how much you want us to have a slide here at the office, tell him in our comments section below.
Follow us on Twitter and like us on Facebook for up-to-the-minute news.
Right now, you not only can get a free $50 bankroll from PartyPoker and PokerNews, but you also will get a free month at PokerNews Strategy. Hurry as this is a limited offer, but the great thing is you do not even need to make a deposit at any stage, just go to our PartyPoker Free $50 Page and follow the walk-through.