2011 WSOP Rookie Roundup: Toby Lewis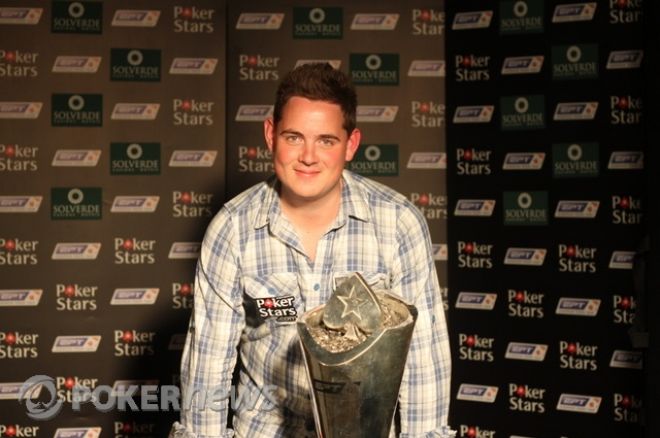 At the 2010 World Series of Poker, it seemed the British contingent had come out in full force. Praz Bansi, James Dempsey, and Richard Ashby all took home bracelets, letting the poker world know that players from the U.K. were there to win. In fact, players from the U.K. had such an impressive performance last year that they came in third on the WSOP's World Ranking chart. Collectively, they scored five bracelets, which was behind only the U.S. and Canada. Likewise, their number of cashes and earnings, 275 and $8.67 million respectively, both placed third in the rankings.
2010 WSOP World Ranking
| Country | Bracelets | Cashes | Earnings |
| --- | --- | --- | --- |
| United States | 39 | 5,518 | $123,531,524 |
| Canada | 6 | 514 | $22,812,210 |
| United Kingdom | 5 | 275 | $8,679,918 |
| Russia | 1 | 115 | $5,226,740 |
| Italy | 0 | 65 | $4,598,963 |
| France | 1 | 149 | $3,177,601 |
| Germany | 0 | 131 | $2,595,010 |
| Netherlands | 1 | 62 | $1,803,539 |
| Sweden | 0 | 68 | $1,479,627 |
| Denmark | 0 | 35 | $1,354,725 |
| Brazil | 0 | 53 | $1,305,970 |
This year, the lineup of U.K. players — who have already proved to be quite successful — will be complemented by the first WSOP appearance of Toby Lewis who recently turned 21. Lewis, who was born on November 13, 1989, hails from Southampton but now lives in London. Although he has been playing poker professionally since 2008, it wasn't until August last year that he made his mark in the game at the 2010 PokerStars European Poker Tour Vilamoura, the biggest poker tournament in Portugal's history. One of 384 entrants, Lewis made it all the way to the final table alongside fellow Brits Sam Trickett and Teddy Sheringham. Combined, those three players held nearly three-quarters of the chips in play.
Cheered on by the likes of Team PokerStars Pro JP Kelly, Dempsey, and even Trickett after his elimination, Lewis took a slow and steady approach to the final table. He slowly accumulated chips, avoiding big pots when able. His strategy worked and he soon found himself in heads-up action against Martin Jacobson, albeit at a 2-to-1 chip disadvantage. However, it didn't take long, only 20 minutes, for Lewis to wrest the chip lead from his opponent. From there, Lewis never looked back as he played his way to the €467,835 first-place prize. After the win, Lewis told PokerNews: "I'm pretty happy. Four hundred thousand euros is a lot of money. I'll look after it."
All told, Lewis has managed $1,040,871 in career cashes. Obviously the lion's share of that came from his Vilamoura score, but Lewis has a few other impressive finishes to his credit. A month after his EPT Vilamoura win, Lewis managed to take down the €1,000 No-Limit Hold'em event at EPT London for €67,400, which further cemented his reputation as one of the best up-and-comers.
Lewis' 2010 momentum seemed to have carried over to the new year. He has earned $83,046 so far in 2011. That includes a 34th-place finish in the $10,000 PokerStars Caribbean Adventure Main Event, which saw a record field of 1,560 entries ($59,000); fourth in the $5,000 PCA Bounty Shootout ($10,000); and a 24th-place finish in a €2,000 No-Limit Hold'em event at the EPT Berlin ($4,270).
As evidenced by his results, Lewis was one of the breakthrough players to emerge from the EPT's seventh season. Even so, he was recently overlooked at the Pokerstars.com European Poker Tour Awards, which recognized the achievements of players from all over Europe. With eight awards up for grabs, including two that were voted on by EPT players (The EPT Achievement of the Year and Players' Choice Awards), it seemed logical that Lewis would snag one of the coveted awards; unfortunately for him, that was not the case. No doubt that will stick with Lewis as he makes his way to the WSOP; although, a bracelet will certainly help extinguish any angst.
Given the volume of tournaments Lewis has been playing over the past couple of years, you can expect he'll be taking on a full schedule at this year's WSOP; however, they'll more than likely be of the no-limit hold'em variety. With the exception of an occasional pot-limit Omaha score, Lewis' results are strictly in hold'em. As such, don't expect to see him messing around with mixed games or many of the non-hold'em events. On the flip side, there are more hold'em events at the WSOP than any other game, which bodes well for Lewis' chance of success.
On top of that, Lewis' slow and steady approach is perfect for the large fields that will characterize the majority of hold'em events at the WSOP. We're not going to guarantee that Lewis will win a bracelet, but we'd be surprised if he doesn't at least make a final table or two.
If you want to learn a little more on Lewis, be sure to check out this past PokerNews interview, which was filmed shortly before his EPT Vilamoura win.
To keep tabs on Lewis and other WSOP rookies, be sure to follow us on Twitter and like us on Facebook.