The Nightly Turbo: Feds Move to Seize Homes, Full Tilt Update, and More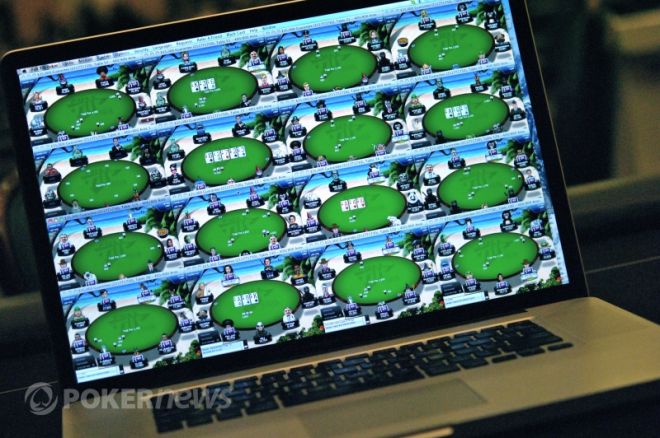 Federal prosecutors have moved to seize five homes connected to defendants in the online poker indictments. We'll tell you about that, Full Tilt Poker's update, and more in tonight's Nightly Turbo.
In Case You Missed It
Wondering where you can get your live tournament grind on in Las Vegas before the World Series of Poker? Check out the Las Vegas Grinder for the answer.
Want to know what Todd Brunson thinks about the mixed games at Aria, or maybe get to know new PokerNews hostess Laura Cornelius a little better? Then you should check out the latest PokerNews Podcast.
Lynn Gilmartin is back in Las Vegas for some bachelorette shenanigans. Find out what she's been up to in her newest Around the World with Lynn.
Voting is now open for the WSOP Rematches. Choosing who to cast your vote for can be difficult.Get some help in the PokerNews Debate.
While there were initial reports that Blanca Games would be filing for bankruptcy, it seems that those were just rumors. Blanca Games addresses those rumors and announces the restructuring of UB and Absolute Poker in a recent press release.
Feds Seize Homes
On Thursday, federal prosecutors filed a supplemental forfeiture in Manhattan's federal court. Prosecutors are moving to seize five homes that are connected to defendants of the online poker indictments. Of the five houses, one is owned by former Playboy Playmate Destiny Davis who married defendant Chad Elie. Davis' home was purchased last year in Las Vegas for $1.5 million.
The four other homes that prosecutors are looking to seize are owned or connected to Full Tilt's Ray Bitar. All are in Glendora, California.
Forbes.com has more.
Full Tilt Poker Update
Early Thursday morning, U.S. players received an update on TwoPlusTwo from FTPDoug.
"We are continuing to work on facilitating the withdrawal of US Player funds. It remains our top priority, and we do apologize for the delay." That was the first statement in the post, and arguably the one that that player's didn't want to read, as it answered nothing regarding a timeline for payouts.
He did, however, announce some things that would be beginning next week.
All T$ will be converted to real money on a 1:1 basis.
All Tournament Tickets will be converted to real money on a 1:1 basis.
All Ring Game Tickets will be converted to real money based on the current value of the ticket. This includes any tickets that have expired since April 15, even if they no longer show in your ticket balance.
All pending Take 2 payments will be paid out. If you qualified for 3 to 6 days, you will get $5, if you qualified for 7 or more days, you will get $25.
All pending rakeback/Cash Back payments will be completed.
According to his post, FTPDoug doesn't have an announcement regarding FTPs yet but is working on it.
There is plenty more in the thread over on TwoPlusTwo, so go ahead and check it out.
ESPN Inside Deal
ESPN has released the newest episode of the Inside Deal. Jon Anik hosts the show alongside Bernard Lee and Andrew Feldman and the threesome not only discuss Federated Sports + Gaming's new lineup, players that were omitted from the list, and more. They are also joined by Annie Duke to discuss the new poker league.
IGT to Buy Entraction
According to a press release, International Game Technology (IGT) has extended an offer to buy all outstanding shares of Entraction Holding. The bid is approximately $115 million, or $11.11 per share.
"This transaction represents a fantastic opportunity for our employees, customers, and shareholders alike," Peter Astrom, President and CEO of Entraction said. "Entraction will be able to utilize IGT's global scale and distribution to advance our short and long term objectives in exciting, new ways and we look forward to joining the IGT team."
Astrom will continue his role as CEO and president of Entraction, but will report directly to CEO and president of IGT, Patti Hart. The offer is projected to close during IGT's current fiscal year.
"The addition of Entraction advances IGT's position in legalized Interactive gaming markets," Hart said. "It strengthens our interactive portfolio by adding poker, bingo, casino, and sports betting. This combination will drive enhanced value for our global customers and partners. We are also thrilled to welcome the Entraction team as the newest members of the IGT family.
Find out more in the press release.
Follow us on Twitter for up-to-the-minute news.