The Nightly Turbo: FS+G Standards and Conduct Committee, Kremser and the EPT, and More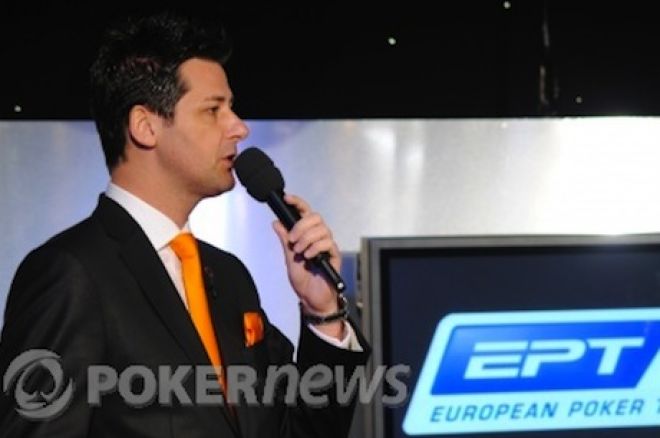 What does poker have to do with the Mets? We'll tell you, along with who is on Federated Sports + Gaming's Standards and Conduct Committee, and plenty more. You did come here for the top poker news stories of the day didn't you?
In Case You Missed It
Say you've picked up pocket queens at the final table of a big tournament. What do you do? John Racener tells us what he did in this situation at the 2010 World Series of Poker Main Event Final Table.
Last week, Lynn Gilmartin tried to convince us to move to her home town of Melbourne, Australia - sort of. It almost worked. If you're contemplating a move Down Under because of the events of Black Friday, check out the latest Around the World with Lynn for Sydney's hot spots.
The World Series of Poker Circuit National Championship $1 Million Freeroll kicks off on Friday. Wondering who will be participating in the 100-player field? Here's a list of all 100 qualifiers.
On Tuesday, the Poker Players Alliance held a fly-in in Washington, D.C. Here's a look at how it went and more on a new Internet poker bill that will be introduced soon.
The World Series of Poker is just days away now and we're still tossing out predictions of who we think you should watch this year. In the latest Rookie Roundup, we take a look at Mickey "mement_mori" Petersen.
Keeping Them in Line
A Standards and Conduct Committee has just been announced for Federated Sports + Gaming's professional poker league. The committee is comprised of seven voting members - Eric Baldwin, Andy Bloch, Chad Brown, Joe Hachem, Nick Schulman, Matt Savage, and Stephen Martin. Annie Duke, the poker league's commissioner is also on the committee and is the only non-voting member.
"The members who have been invited to sit on the Standards and Conduct Committee were carefully selected for their knowledge, understanding and desire to promote excellence and professionalism in poker," Duke said.
Stephen Martin might not be a recognizable name to some of you. He is a former federal prosecutor in Washington D.C. and a corporate governance expert and ethics professor at the University of Denver.
"There is an opportunity to further professionalize the game of poker through a focus on fair play and application of the same standards of conduct expected in other professional leagues." Martin said. "I am honored and excited to be part of this effort and work with the committee members."
The committee will have several responsibilities, including monitoring the league member qualification and admission process, helping to develop league tournament rules and membership policies, overseeing the league's Code of Conduct, and more.
Want to know more about the committee's responsibilities? Head on over to FederatedInc.com.
Thomas Kremser No Longer with EPT
Since debuting in 2004, the PokerStars European Poker Tour and tournament director Thomas Kremser were synonymous - like peanut butter and jelly, or unicorns and glitter. Damn you, Progressive. However, it was announced in a press release on Thursday that the two would no longer be working together.
"The time is right to explore new adventures and also to adjust our business model to emphasize closer cooperation with licensed casino operators," Kremser said."
TK Poker Events, was the official consulting company for the EPT and Kremser was the Tour's tournament executive director. This parting comes in the middle of contract negotiations between TK Poker and PokerStars.
"I am excited about exploring new vistas and growing treasured relationships with casinos that have come to rely on TK as the face of professionalism, integrity and exceptional service in poker tournament operations and consulting matters," Kremser said.
TK Poker Events uploaded a video to its YouTube channel, thanking the EPT and all the players for the past seven years.
Poker and Baseball
What's more American that baseball and apple pie? Poker? Maybe. Well, those two things have merged - kind of. David Einhorn purchased a minority stake in the New York Mets on Thursday for $200 million. Other than the fact that Einhorn finished 18th in the 2006 World Series of Poker Main Event and won a $2,800 event at the 2008 World Poker Finals, this really has nothing to do with poker. It's just a fun little nugget of knowledge for you baseball fans and knowers of useless facts.
ESPN.com has more on Einhorn's purchase.
Renewed Sponsorship
PokerStars.net recently announced that it renewed its sponsorship agreement to continue as a sponsor of the Toronto Maple Leafs hockey club through the 2011-2012 National Hockey League season.
"Millions of Canadians, including myself, are diehard sports fans and poker players. Hockey is our national pastime and recently poker has surged in popularity as Canadians have begun to excel on the international stage," said Team PokerStars Pro's Daniel Negreanu. "I have played hockey my whole life and grew up watching the Toronto Maple Leafs, which is why I am excited that PokerStars.net is a sponsor. It is a great relationship and allows the world's largest online poker school to team up with an iconic franchise to deliver exceptional promotions for poker and hockey fans."
As per the agreement, PokerStars.net branding will be on the rink boards during all home games, as well as holding ticket giveaways.

The PokerStars Blog has more.
Game of Your Life Winner
Last month, we told you about the Game of Your Life promotion that PokerStars had launched. Well, you can quit trying to figure out which sporting events you're going to spend your $100,000 on - a winner has been announced.
Konstantinos "brave-83" Gennaios, a 27-year-old PokerStars player from Greece bested a 20,126-player field in the Grand Final to win the top prize. He now has $100,000 to spend on any sporting event he wants - anywhere in the world. Sick life. We're not jealous or anything. So where's he going to go?
"I'm still considering what to do. If I decide to attend a game it will definitely be the NBA Finals, accompanied by six or seven of my closest friends," Gennaios said. "It will give us a chance hopefully to watch LeBron [James] and [Dwayne] Wade take down their first championship together. I've always been a huge NBA fan, so when I first heard about the promotion I immediately knew the NBA Finals would be my choice."
We have the press release in our inbox, but if you want to read more on Gennaios' win, you're going to have to click on over to the PokerStars Blog.
With the World Series of Poker coming up, there's no reason you shouldn't be following us on Twitter, and liking us on Facebook.