$35,000 WSOP/WSOP-E Package at WSOP Online Tonight - Overlay Likely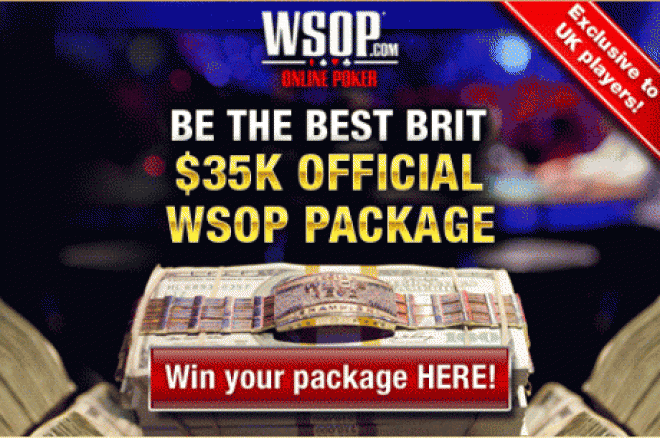 Do not forget that the best value WSOP satellite of the year takes place tonight at WSOP Online. Starting at 2000 GMT, this is a $215 direct satellite that is only open to British players. There have been three of these previously, all of which ended with overlays. The package is worth $16,500 and includes buy-in, hotel, expenses, and much more.
But if that wasn't enough, there will also be an added $18.5k WSOP-E package to the winner. If an overlay wasn't guaranteed already, it certainly is now, with a combined $35k package on the table for just a $215 satellite.
So Download WSOP Online right now, and show everyone who the Best Brit is at the WSOP.