The Weekly Turbo: FS+G Global Poker Index, 2011-2012 WSOP Circuit, and More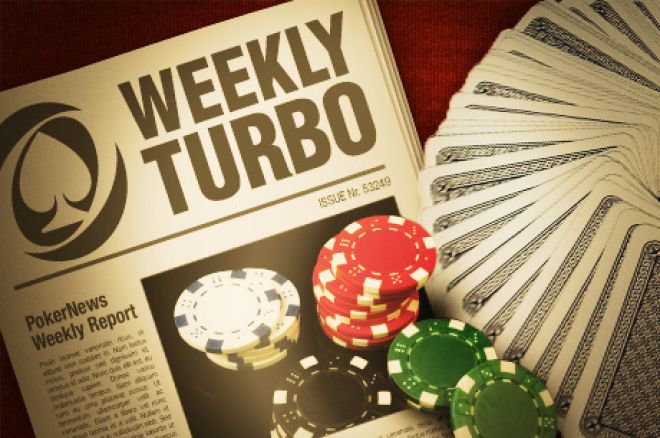 You're glued to the live coverage of the 2011 World Series of Poker Main Event - we know this. That's no reason that you shouldn't be in the know. Good thing you're catching up on the goings on like Federated Sports + Gaming's Global Poker Index, the 2011-2012 WSOP Circuit schedule, and more.
FS + G Global Poker Index
Federated Sports + Gaming announced the launch of its Global Poker Index on Thursday. The Global Poker Index, or GPI, is "a patent pending system that ranks and tracks the weekly performance of the world's top 300 live tournament poker players." USA Today Sports and GlobalPokerIndex.com will house the GPI rankings, as well as EpicPoker.com.
"This system is revolutionary for poker and will provide a clear-cut, statistically definitive means for comparing the live tournament accomplishments of top players," said Annie Duke, commissioner of the Epic Poker League. "Many of the world's best players are not well known outside of the avid fan base. The Global Poker Index will not only create excitement around the rankings of the more established players, but will also put a focus on a new generation of young players."
Finishing-place, buy-in, and aging factors for each qualifying tournament is used to get a player's composite GPI score.
It's not just that, find out more at GlobalPokerIndex.com and check out the press release.
12 Rings in 12 Days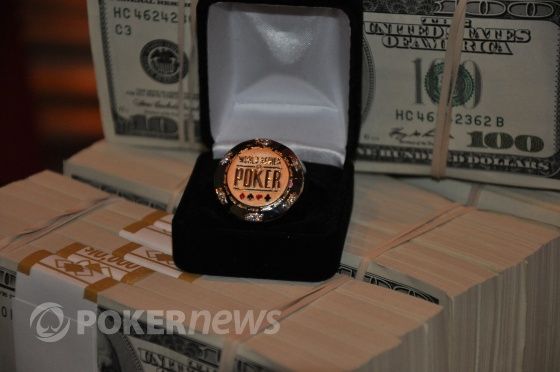 The 2011 World Series of Poker Main Event is still trucking along, but that doesn't mean you shouldn't start planning your Circuit schedule. The WSOP announced the the 2011-2012 WSOP Circuit schedule on Friday.
The Circuit kicks off in Bossier City, Louisiana, on Sept. 8. Each stop will begin on a Thursday and end on the second Saturday, giving players 12 days of play, unofficially making the motto of the Circuit - 12 Rings in 12 Days.
There are 16 stops on the 2011-2012 WSOP Circuit. The $1,600 Main Event will be played as a re-entry for the first time and will consist of two starting flights, a morning and evening flight. There are no $10,000 Regional Championships on this Circuit tour. The National Championship is on the schedule again this year, and the automatic bids will be given to the player with the most points at each stop and the Main Event winners. Also, the top 100 players from the WSOP's World Rankings will be able to buy into the National Championship for $10,000.
"We made great strides with the WSOP Circuit tour last year," said WSOP Executive Director Ty Stewart. "But we also learned a lot. We've rid ourselves of the things that didn't work and added several new exciting wrinkles that will pit the best American tournament grinders against top performing worldwide players in a culminating championship befitting the grandest stage the World Series of Poker can offer."
Check out the press release and the entire Circuit schedule on WSOP.com.
Full Tilt Poker Hearing
In a press release we received early Tuesday morning, the Alderney Gambling Control Commission announced that it would hold a public hearing regarding the future of Full Tilt Poker. The hearing will take place on July 26 at the Park Plaza Victoria Hotel in London.
Full Tilt Poker's license was suspended in June by the AGCC after the company failed to satisfy the AGCC's concerns regarding its activities inside and outside the U.S. after Black Friday. The reason for the hearing is to "make public evidence from both AGCC and Full Tilt regarding the suspension of Full Tilt's license and to adjudicate the findings transparently."
"AGCC's choice to hold a public hearing in to the future of Full Tilt Poker demonstrates our willingness to act transparently and we will welcome members of the public and the media. As ever at all times, our primary concern is the protection of the player," said André Wilsenach, executive director of AGCC.
Want to find out more about the AGCC? Head on over to GamblingControl.org.
License Time in the UK
John Penrose, gaming policy and regulation minister in the U.K., recently announced a change to online gaming regulations. According to the announcement, all on- and offshore online gaming operators will be required to obtain a license from the Gambling Commission to continue to offer online gaming to U.K. players in the future.
"It means anybody based anywhere in the world who wants to sell gambling services to any consumer based in the UK will, in future, have to have a Gambling Commission licence," Penrose said.
There were no details on the tax system of the new regulations, but, according to EGRMagazine.com, the reform will be based on the point of consumption and not the point of supply.
Because there would need to be a change in primary legislation, James Hollins of Evolution Securities believes full implementation would occur in 2013 or 2014.
Read more at EGRMagazine.com.
On the Road to 100 Billion
In March, PokerStars dealt its 60 billionth hand. Four months later, the online poker giant is close to dealing its 65 billionth hand, and, of course, that's cause for a party. Beginning with hand 64.7 billion, all the way to 65 billion, each player dealt into every one-millionth hand will be awarded a prize.
For each of the milestone hands (there are 300 of them) players, if dealt in, will be awarded $50 plus $50 for every VPP they earned in the preceding 50 hands. The winner of the milestone hands will also have his or her prize money doubled.
As for the Mega Milestone hand (read: No. 65 billion), the calculation will be the same, just multiplied by 10. The winner gets their prize doubled but will be awarded an additional prize - $65,000. That's all?
Head on over to PokerStars.com to check out the real-time hand counter. It's forecasted that the 65 billionth hand will be dealt on Tuesday, July 25.
Tobey's a Loser - Sometimes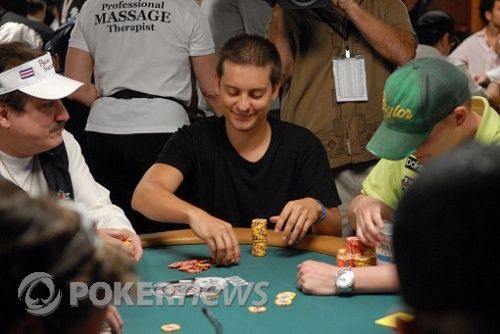 Keeping your poker money in a separate account from your living money is probably extremely helpful for a variety of reasons. One of them being in case you get sued by a group of people who were fleeced of their money by a guy running a Ponzi scheme. See where we're going with this?
According to TMZ, Tobey Maguire has filed documents showing that he not only won during the high-stakes poker games in the Hollywood Hills, but he lost as well. As we've already told you, Maguire is being sued by a group of trustees who were conned in a Ponzi scheme by Brad Ruderman. Ruderman was a regular in the high-stakes poker games in Hollywood and the trustees are attempting to get more than $300,000 from Maguire, which they say he won from Ruderman. There were three checks included in the legal filings that show Maguire paid Ruderman $168,500 from July 2007 and January 2009.
You can see the complete legal filings at TMZ.com.
Leaving on a Jet Plane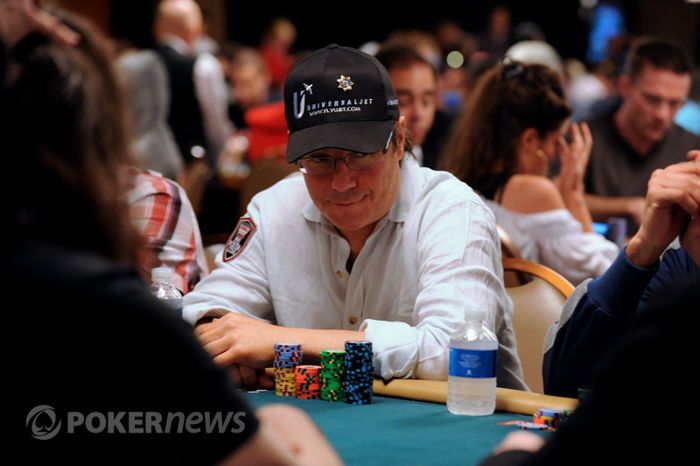 We've been looking for someone with a private jet connection for quite some time and it looks like we just found one. Jamie Gold has announced his latest sponsorship deal with Universal Jet Corporation.
According to the press release we received, "This is just the beginning for me, and Universal Jet is the first of several announcements I wanted to make as I embark on a new phase of my career. I am very proud of this deal, mainly because of the quality of their services and their management team, especially CEO Christian Matteis," Gold said.
UJet has sponsored Gold in the 2011 WSOP Main Event and there are discussions surrounding a television show and even "Jamie Gold" in-flight experiences.
"Professional poker requires a lot of travel and some destinations and time constraints can't be done commercially, so Universal Jet Charter is a perfect solution for today's professional poker player" Gold said.
If you want to charter your own jet, shuttle over to FlyUJet.com.
Follow us on Twitter for up-to-the-minute news.
WPT Slovenia Kicks Off
Season X of the World Poker Tour continues with a stop in Slovenia for the first time with it's €3,000 + €300 Main Event that takes place at the idyllic Casino Portorož from July 17th – 21st, 2011.
The event, which is sponsored by GoldBet.com will be highlighted by a special dinner hosted by Tony G himself for those who can prove they played in the World Series of Poker Main event and flew all the way to Slovenia for this WPT main event as well.
Tony G feels "It will take a lot of heart and commitment for any player to get to WPT Slovenia following the WSOP Main Event so I know they are hungry and aware of the value of playing Italians like me. They would have travelled nearly 10,000 kilometres as the crow flies. I have got together with Goldbet.com to host this dinner for these special people, I may even buy them in. Will we be feeding the five thousand? I doubt it, I am willing to gamble and suffer the consequences if I lose."
You can follow all the action at WorldPokerTour.com