PokerStars VIP Manager Discusses Player Relocation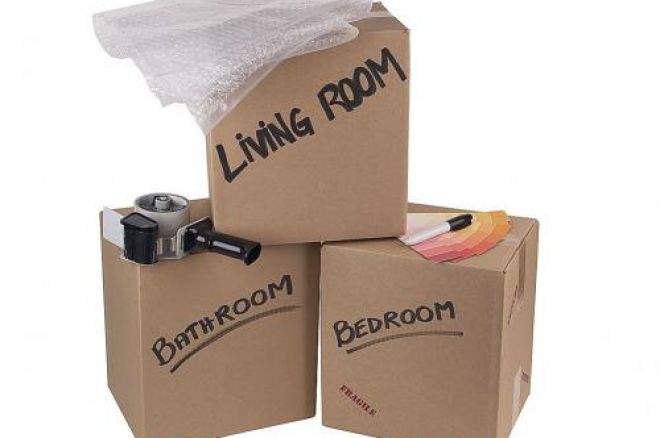 In the wake of Black Friday, many poker players were considering moving from the United States to continue to play online poker. Now that the 2011 World Series of Poker is in the books for the summer, we're hearing of more and more players who are attempting or contemplating relocation. Some, like Phil Galfond, have already made their moves. Others, like Daniel Cates, are still trying.
In any case, numerous reports have suggested that PokerStars was helping its Supernova and Supernova Elite players change addresses. We're not SNEs, nor can we justify moving to Canada to continue to play online poker, but we decided to sit down with PokerStars VIP Manager Steve Day to find out just how much help the online poker giant is offering its players.
Can you outline exactly what PokerStars does to help its players who are looking to relocate from the U.S. because of Black Friday?
PokerStars doesn't offer any special services to players who choose to relocate. The choice to relocate and costs of doing so are solely up to the player. Any Supernova+ VIPs who relocate may want to contact vipclub@pokerstars.com once they've provided required documents to expedite the review of their address-change request.
Some VIP players relocating to Canada have been beneficiaries of extra personal service from a local VIP coordinator. This service is available to many Canadian VIPs and VIPs in four other countries in a test phase. Because there are no VIP coordinators in the USA, and because this service is new, it is possible that a player who has relocated to Canada from the USA may mistakenly believe that this service exists purely for relocating players.
Is there a specific qualification that must be met for players to be eligible for PokerStars to help facilitate moves?
PokerStars does not facilitate player moves. We are very careful to ensure that any former residents of the USA are truly relocating elsewhere before changing their address of record and allowing them to play on the site again. Players must provide multiple documents and pass multiple additional security checks. After they relocate, they are still not allowed to play while on U.S. soil.
How fast is the process from initial contact to actually settling in?
The amount of time taken to process a relocation depends on how quickly a player provides the required documents. The quality of documents and evidence that the player is truly relocating also affect turnaround time. Supernova+ VIPs are often approved within 48 hours of providing all requested documentation if they have contacted vipclub@pokerstars.com to expedite their approval process.
The approval process overall does often take longer since the requirements for supporting documents are strict and are not always met on the first attempt. The faster all documents are submitted, the faster the relocation is approved.
How should players get in touch if they are looking to relocate?
Any players relocating outside the U.S. is advised to contact support@pokerstars.com if they have any questions about the documentation required to change their address of record. Relocation documents can be submitted to the same email address or through the PokerStars client ( Help > Contact Support / Upload Documents).
Can you give us a ballpark figure of how many players have been relocating?
I am unable to provide this information.
Where are most players looking to relocate?
The most common destination, by far, has been Canada, likely due to proximity and the language.

Follow us on Twitter for up-to-the-minute news.
*Photo courtest of MovingServicesNashvilleTN.info