Department of Justice Releases Update Regarding Full Tilt Poker & Player Funds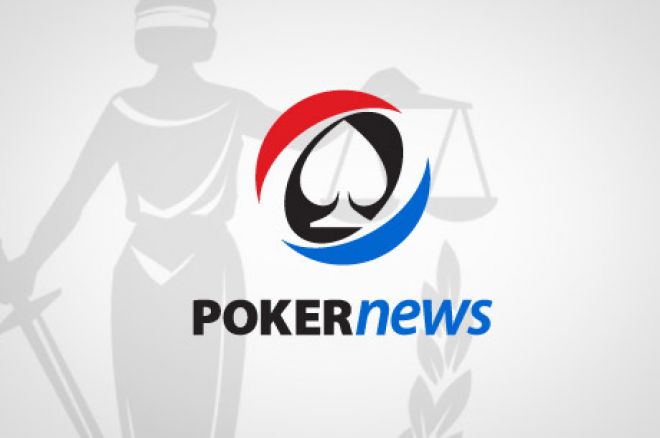 After the Alderney Gaming Control Commission (AGCC) announced the revocation of Full Tilt Poker's license, the site released a statement to PokerStrategy. In the statement, FTP claims an "interested investor testified before the Commission" during the September 19, 2011 hearing; however, as a result of revoking the license, the AGCC's decision "makes it more difficult to execute the sale of the company and hence repay its players."
The statement concluded: "Notwithstanding the potential damage done by the Commission and its disregard for our players, Full Tilt Poker remains committed to repaying its players in full and continues in active negotiations. A further statement will follow shortly."
On an unrelated note, the U.S. Department of Justice released an update of its own regarding player funds. The update was issued as part of the Department of Justice's Victim Notification System, where the "government attempts to identify each victim in a given case, and to provide those victims with the information necessary to access the Victim Notification System."
In the update, the DOJ assures victims that the FBI and other agencies are attempting to secure as many FTP funds and records as they can, with the possibility of returning the "forfeited funds to victims." However, the DOJ admits that this is not certain and would be contingent upon many factors including the amount seized, successful litigation, and other procedures. In regards to a time frame, the DOJ states: "We cannot predict the duration of proceedings in this case, other than to state that they will last for many months at the least."
Reprinted below is the DOJ's statement in full:
After the amended complaint in United States v. Pokerstars et al., 11 Civ. 2564 (LBS), was filed on September 22, 2011, the United States Attorney's Office for the Southern District of New York received a number of new inquiries from individuals regarding the recovery of their funds from Full Tilt Poker.
By way of background, in April of 2011, this Office entered into a domain-name use agreement with Full Tilt Poker. That agreement, among other things, expressly authorized Full Tilt Poker to return player funds to players. However, as the September 22 amended complaint alleges, Full Tilt Poker did not in fact have player funds on hand to return to players. Instead, the amended complaint alleges that Full Tilt Poker had, among other things, (a) transferred significant amounts of players' real money deposits to principals of the company, while (b) allowing many players to continue to gamble, and "win" and "lose," with phantom credits in their player accounts.
At this time, this Office, together with the FBI and other agencies, is attempting to trace, secure and forfeit as much as possible of the funds derived from operation of the fraud committed by Full Tilt Poker and its board members that is alleged in the amended complaint. The Office is also attempting to obtain and examine the books and records of Full Tilt Poker. Many of those books and records are kept overseas. The return of forfeited funds to victims of the alleged fraud may be possible, but will depend on several factors, including the successful conclusion of the litigation, the amount of funds seized and ordered forfeited by the court, and compliance with other procedures the Department of Justice may eventually establish regarding return of forfeited funds to victims who lost money as a result of the alleged fraudulent conduct. 
We cannot predict the duration of proceedings in this case, other than to state that they will last for many months at the least. We will apprise victims of the alleged fraud of future developments as appropriate. General information regarding what is known as "remission" (i.e., return to victims) of funds that have been seized and forfeited is set forth in Department of Justice regulations found at 28 C.F.R. Part 9.
For news, updates, and more follow PokerNews on Twitter and Facebook.
Executive Editor US, PokerNews Podcast co-host & 2013 WSOP Bracelet Winner.