The Nightly Turbo: UKIPT Dublin Update, D.C. Online Gambling Editorial, and More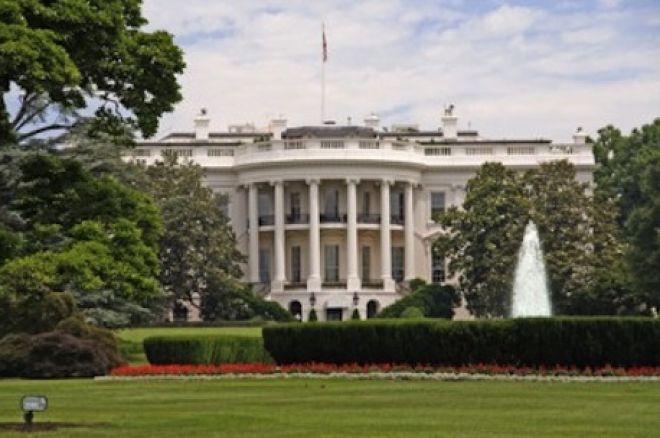 Are you ready for some football? We know you're hyped for the start of the 2011-2012 NFL season. So are we. But whether you're a Packers fan or Saints fan has no bearing on how much news we'll give you. We like you all equally — sometimes. The UKIPT kicked off in Dublin on Thursday, so we'll tell you who made it to the event. On top of that, we'll bring you an editorial piece on online gambling in D.C. from The Examiner, and more.
In Case You Missed It
Day 2 of the Epic Poker League Main Event began with 50 players. By day's end, only 23 remained to move on to Day 3with Fabrice Soulier leading the way.
The PokerStars World Championship of Online Poker is into its fourth day. Two bracelets were awarded. Find out who won a bracelet in our daily WCOOP recap.
The 167-player starting field on Day 2 of the World Poker Tour Grand Prix de Paris was whittled down to 61 by the end of play on Wednesday. Read our WPT recap to find out who still remains in the field and who led the way into Day 3.
Last week in the Strategy with Kristy podcast, Tommy Angelo discussed mindset. In this week's edition, Angelo talks about dealing with lack of confidence, and covers meditation tips.
Quite a few poker players have decided to move out of the U.S. to continue playing online poker. One, Jason Wheeler, moved just across the border to Tijuana, Mexico, and tells us the benefits of moving south of the border?
Last week, there were rumblings that there could be a changing of the guard at the top spot of the Global Poker Index. Did Jason Mercier retain his spot at No. 1?
*Photo courtesy of PlanetWare.com
Luck o' the Irish
The eighth stop of Season 2 of the PokerStars UK & Ireland Poker Tour kicked off in Dublin, Ireland, on Thursday. The €500+€60 buy-in event is being held at Ballsbridge Inn and runs through Sept. 12. Day 1a attracted 285 players. Rebecca McAdam, Dermot Blain, Grzegorz Cichocki, Jon Spinks, and Chris Dowling were all part of the Day 1a field.
At the time of this writing, the average stack in the room was around 30,000. But Chris O'Connor decided that he didn't want to be average and had taken an overwhelming chip lead with 155,000. According to the PokerStars Blog, O'Connor accumulated his stack in two big hands. In the first, he called a 23,000 shove on a
flop with pocket sixes. His opponent held ace-king but the turn and river blanked and the pot was shipped to O'Connor. In the second hand, he made a set of tens on a ten-high board against pocket kings.
If you want to check out updates from Dublin, the PokerStars Blog is the place to go.
There's Enough Corruption in D.C.
You already know the lottery contract that was passed in Washington, D.C. is under the microscope. And that Phil Hellmuth has his reservations about Washington D.C.'s plans for an Internet online poker network. Well, this editorial from The Examiner doesn't really help matters. The editorial contends that there was shady dealings in how fast the lottery contract was passed and how key players were added to the deal.
"These serious charges raise even more troubling questions about the 2010 Lottery Modernization Amendment Act paving the way for the nation's first online poker system that was pushed by Councilman Michael Brown, I-at large, who failed to reveal the fact that he was working for a law firm that represented big-time gambling interests."
According to Examiner columnist Jonetta Rose Barras, the bill was passed with no public hearings and there are "onflicting reports from the CFO over whether it would even raise any revenue."

Read more at WashingtonExaminer.com.
ESPN Inside Deal
Jon Anik and Andrew Feldman were back in the Bristol studio this week to bring you the latest ESPN Inside Deal. Anik and Feldman caught up with World Poker Tour Legends of Poker winner Will "The Thrill" Failla and discussed the second Epic Poker League Main Event.
Tureniec and Wigg Get Sponsored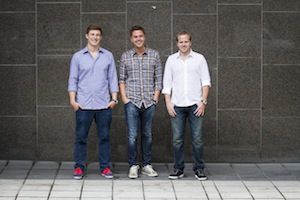 According to a press released we received Thursday morning, Michael Tureniec and Anton Wigg have secured sponsorship with Svenska Spel.
"It is our task to create a positive image of Swedish poker and this work means it is our duty to constantly develop and improve our poker. We see the recruitment of Michael and Anton as yet another stage in this work," said Martin Bengtsson, brand manager for Svenska Spel's online poker.
The two join William Thorson, who became Svenska Spel's "poker expert" last fall.
"As a result of getting Thorson on board, we got the confirmation that we are heading in the right direction and now we are strengthening that with our two new ambassadors. It is incredibly fun and a very great honour that three of the highest ranked Swedish poker players have chosen to work with us and Swedish poker," said Bengtsson.
"They are our new poker ambassadors and, in addition to being visible in our online poker software, they will be involved in working on developing poker in Sweden together with Thorson and ourselves. We need to listen more and be closer to our players and I hope that Michael and Anton can support us in that dialogue," he continued.
Read more at Pokeritieto.com
Follow us on Twitter for up-to-the-minute news.