The Nightly Turbo: LAPT Heads to Colombia, Hellmuth on iGaming, and More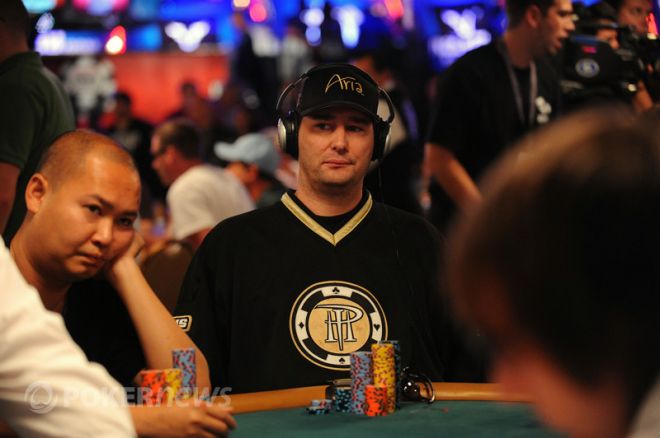 Yankees slugger Alex Rodriguez was seen playing poker recently at a Poconos casino, but, like a Yankees source told the New York Daily Mail, "Since when is it illegal to go to a casino?" That's why we won't bore you with that. Instead, we'll give you the details of the PokerStars LAPT Colombia stop, what Phil Hellmuth thinks about Washington, D.C.'s Internet gambling, and more.
In Case You Missed It
Going through poker tournament withdrawals since the World Series of Poker went on hiatus? You shouldn't be. There are plenty of tournaments going on, but if you're in Las Vegas and looking for a tournament series, the latest edition of the Las Vegas Grinder can help you out.
The PokerStars.net Asia Pacific Poker Tour stopped in Queenstown, New Zealand, on Tuesday for the APPT's first Snowfest. Day 1a attracted 40 players, and at the end of the six-hour day, Cole Swannack was leading the way.
April 15, 2011, is a day online poker players will remember forever. It caused plenty of players to relocate to keep their jobs. One such player is "Dombo," a Supernova Elite who we spoke with about how his life changed after Black Friday.
LAPT on Its Way to Colombia
Thanks to a press release we received this morning, we can tell you where the PokerStars Latin American Poker Tour is headed next. From Oct. 12 through 16, the LAPT will be in Medellin, Colombia.
"The poker communities in Latin America are extraordinary. They are growing quickly and are extremely enthusiastic and passionate about playing in the tournaments. I hope that players from all over the world come to Medellin to compete and that they also take time to enjoy the scenery, culture and food of this fantastic destination," LAPT president David Carrion said.
The event will take place at Allegre Casino, which is operated by Legendary Gaming, and the COL$1,980,000 buy-in Main Event is being dubbed "the National Poker Championship."
"During the fourth season of the LAPT we have introduced Sao Paulo as a new destination, and now it is Medellin's turn for a debut event. This decision was made so that we could have a National Championship in many different countries, and in turn find the best poker player in the region through the Player of the Year Award. These changes have been made because of the extensive feedback received last season and we are proud to deliver what players want," Carrion said.
Players can win entry online or through supersatellites at Allegre Casino.
Find out more at LAPT.com.
Hellmuth Talks iGaming
According to the Washington Post, Phil Hellmuth doesn't think Washington, D.C.'s foray into Internet poker doesn't have "much to offer the professional gambler."
"I still think that people are looking for a place to play poker and it wouldn't be surprising if you had a lot more players than you think start playing," he said. "It's a nice test, sure, but I think there's so few people [in D.C.], 600,000, that you might not achieve critical mass for players on the site under those conditions," Hellmuth told the Washington Post.
Hellmuth doesn't believe that the low-stakes games would be worth it for a professional player, but D.C. Lottery director Buddy Roogow was quoted earlier this year saying that wasn't the main concern. "We believe there's a much larger component of social, recreational and casual players who will be interested in a lower-stakes platform," Roogow told the Associated Press.
Hellmuth thinks for the government to make money, it should allow the private poker market to flourish. "The states have to ask themselves, how are they going to make money? Are they going to invest millions in software, hire a bunch of people and end up in a situation where they don't recoup their money for three or four years?" he said. "Or do they just start taxing it right away, and make decamillions from the start?"
Want more? WashingtonPost.com has it.
Online Poker Dead in California — For Now
MercuryNews.com is reporting that State Senate President Pro Tem Darrell Steinberg has declared efforts to legalize online poker in California dead.
Steinberg, a democrat from Sacramento, wrote a letter to stakeholders recently, saying, "significant, unresolved issues remain, including tribal exclusivity and waiver of sovereign immunity, the types of games that would be authorized, who would be eligible to apply for gaming site licenses and potential federal constitutional questions." And with the legislative year ending soon, on Sept. 9, "rushing to meet a legislative deadline on an issue of such significance for our state and our people would be unwise."
According to MercuryNews, the senator believes a better proposal will be ready for a state Senate Governmental Organization Committee hearing in January. "There is time to get this right, and it is imperative that we do so."
MercuryNews.com has more.
WSOP on ESPN and Cupcake Wars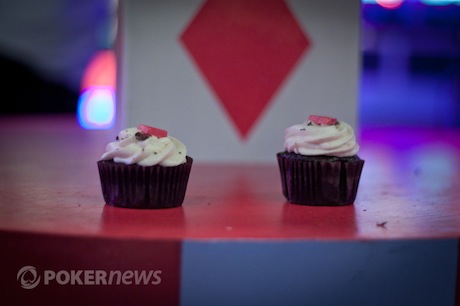 This is your friendly Tuesday night reminder to watch the 2011 World Series of Poker coverage on ESPN. The action kicks off at 8 p.m. EDT on Day 3. Daniel Negreanu's not-so-hot WSOP is one of the main storylines. In the preview video, Negreanu says, "I was very disappointed in my Series this year. You're not going to have a great year every year, but I really was coming into the Series focused and ready to go and then somehow, the cards just didn't cooperate."
If you're a baking fan, then you should set your DVR to the Food Network channel Tuesday night at 8 p.m. EDT. (You can watch the WSOP coverage while this records.) A WSOP-themed episode of Cupcake Wars is on the lineup. In the episode, the four pastry chefs compete for the opportunity to cater a cupcake party at the 2011 WSOP Main Event. Annie Duke appears on the show as a guest. The winner of the challenge announced the "Shuffle up and deal" on Day 1c of the Main Event.
Short Stacks
The Nightly Turbo is known for its brevity. But what do we do when there are too many news stories to tell you about in one day? We shorten things a bit. Here's a quick look at some other news stories going on in the poker world.
Sweet As, Queenstown
The PokerNews Live Reporting Team is in Queenstown, New Zealand, for the PokerStars.net Asia Pacific Poker Tour Queenstown Snowfest. If you didn't get a chance to make it to the adventure capitol of the world, Lynn Gilmartin brings you a look at what you're missing.
Follow us on Twitter for up-to-the-minute news.