The Weekly Turbo: Nevada Assembly OKs Online Poker Bill, Cates' WSOP Gift, and More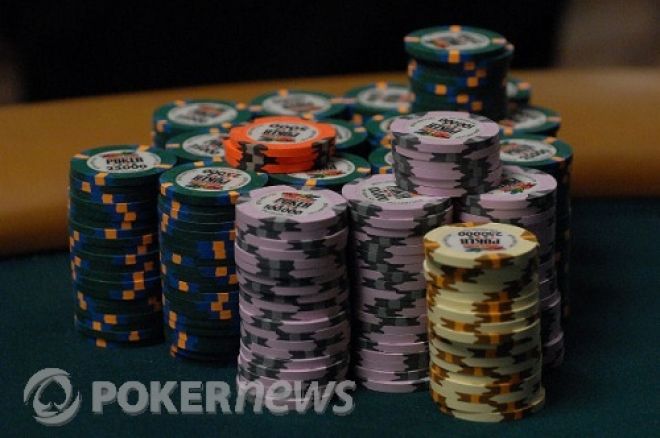 If you're reading this, then doomsday didn't happen - at least for you. That means that you're going to have to get caught up on all the poker news you missed last week. We'll tell you about the online poker bill the Nevada Assembly has OK'd, how you can play the World Series of Poker Main Event from Daniel Cates, and more.
Online Poker Bill OK'd
On Thursday, the Nevada Assembly OK'd an Internet gambling bill. The bill calls for the state to develop a licensing process for online poker businesses. The bill would only take effect if the federal government legalizes online gambling.
"It highlights that there's a need," said Assemblyman William Horne, D-Las Vegas. Horne's committee sponsors the bill. "Where there's a void of regulation, there's corruption."
The bill that was OK'd was a stripped-down version of the one initially introduced. As is, it calls for the Nevada Gaming Commission to develop regulations, along with a way for online gambling businesses to become licensed by January 2012. It also says that online sites would need to partner with an "existing non-restricted gambling license holder or an affiliate that has been in business for at least five years."

You can read more about Nevada's step forward in gambling legislation on Forbes.com.
Here's a Seat
On Wednesday, Kevin "Kevmath" Mathers started a thread on TwoPlusTwo regarding a message he received in his in-box.
"I wanted to let you know that Daniel Cates decided to do something really nice. He is buying one person into the Main Event. He will be tweeting (@junglemandan) his location around Vegas at least once per week starting next week and running through June 25. People will pick up a ticket from him at each location and a winner will be drawn. It's free to join, no sign-ups or anything and the only stipulation is that they can't have played in the Main Event before. He is also throwing in lessons and best of all, not taking a percent from any of the winnings."
The sender of the message was not made public, but according to Kevmath, Cates and mindset coach Sam Chauhan were discussing this giveaway on the QuadJacks Radio Show earlier this week.
Check out the TwoPlusTwo thread for more.
Rosario Out - Punta del Este In
The PokerStars Latin American Poker Tour has juggled its schedule a little. While many of you were probably making plans to head to Rosario, Argentina, next month, you won't be.
The fourth stop on the LAPT will now be in Punta del Este, Uruguay, from August 3 to 7. For those of you who already had travel plans, you can contact LAPT support at info@lapt.com for advice on how to alter your bookings. "We will review each case individually," said David Carrion, LAPT President. "Players' comfort is our priority and we will continue to offer first-class customer support."
Immediately after the Punta del Este stop, The Americas Cup of Poker will take place in Uruguay on August 8.
"We strive to provide the best poker experience to our players on the LAPT and Uruguay will be a much better destination than Rosario on all counts," Carrion said.

If you want to find out more, head on over to LAPT.com.
Changes to the Board
Rich "TheEngineer" Muny took to TwoPlusTwo to inform the poker community that Howard Lederer and Chris Ferguson had stepped down from the Board of Directors of the Poker Players Alliance. According to Muny, the Board was informed last week, but it has now been made official, as Lederer and Ferguson have been removed from the PPA BoD page.
WinStarring Maria Ho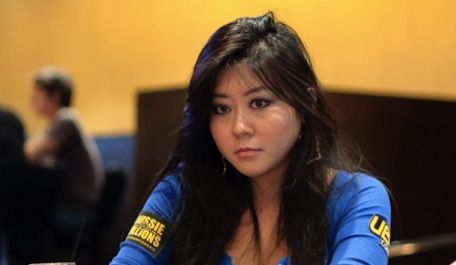 The events of Black Friday didn't get Maria Ho down. It was just announced that she has signed on as a celebrity spokesperson for the WinStar World Casino.
"I'm really looking forward to this opportunity to work with WinStar. Their casino is like nothing I've ever seen before. I could stay there for days without ever stepping outside! From my past experiences, the people who I've met and played with at the tables have a warmth and love for the game that is refreshing and reminds me why I love to play. I'm looking forward to spending more time there," Ho said.
Ho joins Greg Raymer as one of the casino's two poker endorsers. She will appear in ad campaigns for the casino and play in poker tournaments and satellites at WinStar World Casino, including the annual River Poker Series.
"We are honored to have Maria Ho represent WinStar World Casino in the 2011 Guaranteed $3,000,000 River Poker Series. She is a well-respected and often emulated poker player who we feel will be relatable to our patrons and to players across the nation," said assistant general manager of WinStar World Casino Michael McEwan.

Check out WinStar World Casino for yourself.

Watching Live
The World Poker Tour Spanish Championship presented by PartyPoker will kick off on May 25 at Casino Barcelona. The final table of the €3,500 Main Event will be live-streamed with hole cards and commentary on the PartyPoker Blog.
"The live streams of recent events such as WPT Vienna and the Big Game V have proved to be extremely popular so we look forward to offering a service on the PartyPoker.com/blog for Barcelona. As before, there will also be written live reporting, exclusive freerolls and bonuses for viewers," a PartyPoker spokesperson said.
Last year, 326 players entered the event and Ali Tekintamgac, a man at the center of quite a bit of controversy lately, emerged as the winner. The WPT Spanish Championship is the first stop of Season X of the WPT and on top of the prize money and title, the winner will receive a $25,500 entry into the 2012 WPT World Championship event.
Find out more about the event at WorldPokerTour.com.
WPT Player of the Year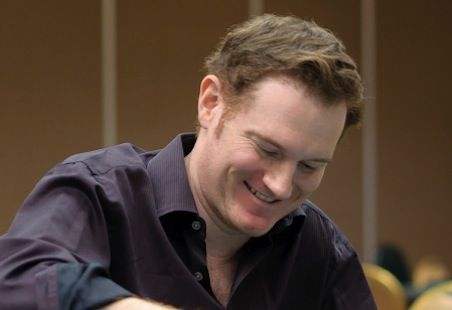 The World Poker Tour World Championship the WPT Player of the Year was decided on Day 5 of play. When play began last Saturday, Andy Frankenberger was 100 points ahead of his closest competitor on the WPT POY leaderboard. Frankenberger was eliminated on Day 4 of play and had to sweat the finishes of Shannon Shorr and Sam El Sayed on Day 5. The man who finished higher than fifth place would take home POY honors.
Luckily for Frankenberger, Shorr was eliminated in ninth and El Sayed in eighth. With those two eliminations, Frankenberger officially became the Season IX World Poker Tour Player of the Year.
"THRILLED (!!!), humbled, and honored to be @WorldPokerTour Season 9 Player of the Year!!!," tweeted Frankenberger on Wednesday.
BOOM
Last October we told you about the BOOM Documentary. A feature film that Jay Rosenkrantz and Taylor Caby had joined forces to create. The trailer has been released and in it, a number of well-known pros discuss the online poker boom. The end of the trailer documents a day that every online poker player will remember forever.
For more on the BOOM Documentary, check out its Facebook page.
Be sure to follow us on Twitter for up-to-the-minute news.