The Weekly Turbo: World Poker Tour Ratings, RFID Poker Table, and More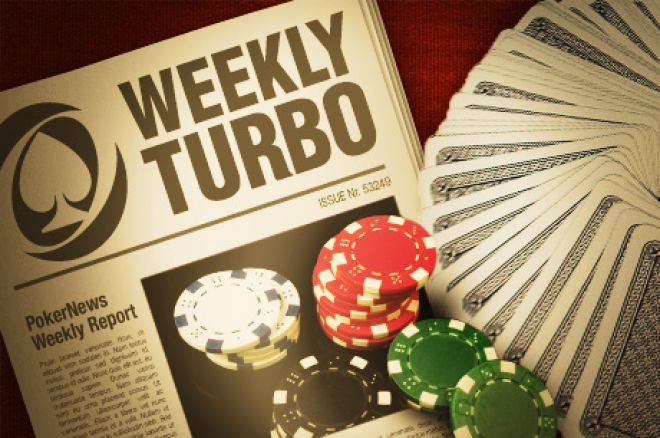 While the 2011 World Series of Poker is the biggest blip on everyone's radar, there's still plenty of news coming out of the poker industry. The Weekly Turbo is here to keep you caught up with it all. Find out more on the World Poker Tour's ratings, an RFID poker table, and more.
You're All Watching
FSN's coverage of the ninth season of the World Poker Tour is over halfway through and we can report (thanks to a press release) that more people are watching this season than they were the last. How many more? Well, that's probably too much math for us, but we can say that this season has seen a 35% increase in ratings and has an average weekly viewership of 669,000, making the WPT the top-rated program on FSN - excluding live sporting events.
"WPT is having a banner year on FSN. This season is on pace to be our most-watched ever," said FSN VP of Programming David Sussin.
Last year, WPT CEO Steve Heller and President Adam Pliska set out to revamp the broadcasts and it looks like their "YES" programming (younger, edgier, sexier *cough cough* Royal Flush Girls *cough cough*) formula worked.
Check out the press release on WorldPokerTour.com for more on the ratings and new style of broadcast.
High Tech Table
Genting Poker announced last week that it was in the process of testing its first RFID poker table. It's being tested at Circus Casino Liverpool before the live stream of the Genting Poker Players Championship.
While the RFID table may look like a regular table, according to the press release, it has a system of RFID electronics that will track the movement of playing cards and will superimpose the information onto a live feed. This technology will also know which cards were dealt and will not need hole-card cameras.

Want to find out more about the RFID poker table? Read the press release at CasinoCityTimes.com.
Sandoval Autographs Internet Poker Bill
Included in the 36 bills Nevada Governor Brian Sandoval signed last week were two that could change things for Nevada casinos.
One of the bills, Assembly Bill 294, will allow electronic gambling inside hotel rooms. Currently, guests are not allowed to use electronic gambling devices in hotel rooms or sleeping areas, but according to surveys, guests want mobile gaming in their rooms.
While you may be concerned about that, this next bit is the piece you, as a poker player, are looking for. Sandoval also signed Assembly Bill 258 into law. This bill has directed the Nevada Gaming Commission to adopt regulations that would allow Internet gambling in Nevada if the federal government legalizes it. This means that eventually the NGC could issue licenses to casinos, allowing them to offer online poker.
Want to read more? Head on over to the Las Vegas Sun's website.
Get Your Energy - In a Strip
Normally when we ask "Can I have a sheet," we finish the sentence with "of paper." Not when speaking of the newest World Series of Poker sponsor, though. It was announced Tuesday that Sheets Energy Strips is now an official sponsor of the 2011 WSOP.
Sheets is a paper-thin, individually wrapped strip that you place on your tongue. The strip instantly dissolves and gives you hours of energy. Sheets was co-founded by LeBron James, and let's just say, he probably should have used Sheets in the fourth quarter of the game on Sunday.
"We're thrilled to be an official sponsor of the 2011 World Series of Poker and provide energy to the top poker players in the world," said Sheets Energy Strips CEO Warren Struhl. "Poker is a game that requires you to be sharp and attentive every single hand, and Sheets will help players do that. We look forward to working with the World Series of Poker."
Sheets Energy Strip logos will be featured on the inner rung of the feature tables, and the product will be available from all servers in the Rio who will be wearing Sheets-branded uniforms. Sheets comes in a variety of flavors and is said to be becoming, "the new way to do energy." Amar'e Stoudemire, Pitbull, Drake, and Ray Rice are all partners in the company.

Find out more about these energy-packed strips at WSOP.com.
Rally to End Cancer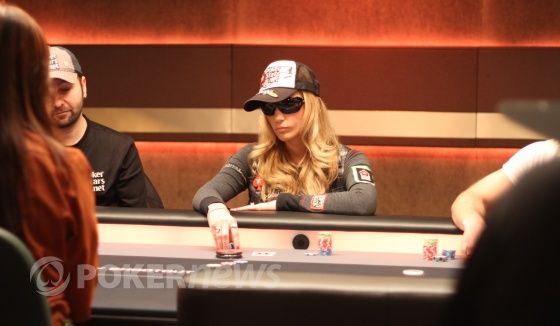 Rally to End Cancer and the No Limit No Profit Initiative will be holding an event in Las Vegas on November 18 and 19. Vanessa Rousso and Phil Gordon are Honorary co-chairs of the organization, and Lakers owner, Dr. Jerry Buss is the event chair.
The event in November in Las Vegas will be the Rally to End Cancer Scavenger Cup. The event will raise funds for care, treatment and research for those who are suffering from cancer.
To enter the Scavenger Cup, teams must raise a minimum of $25,000. The highest fundraising group will get to draft their celebrity navigator first. The Scavenger Cup is fueled by pit stops at various establishments around the city where drivers and navigators will receive clues for their next stop.
Think this sounds like your cup of tea? Check out RallytoEndCancer.com.
It's a Long Long Journey to the Capitol City
Last week we told you about a bill that was being worked on by Representative Joe Barton that would legalize online poker.
According to The Hill, the bill could be introduced as soon as next week. The bill would not just legalize online poker, but create a new federal regulatory body that would govern the online poker sites. The Hill has confirmed with a spokesman for Barton that the draft of the bill is near completion.
The bill would allow poker sites to be registered in states where gambling is already allowed and players in all 50 states would be allowed to play. Each state would have opt-out power and would be allowed to ban online poker if it so chose.
So how does this bill become a law? It first has to go through the House Energy and Commerce Committee.

Read more about this bill on TheHill.com.
Meet the Team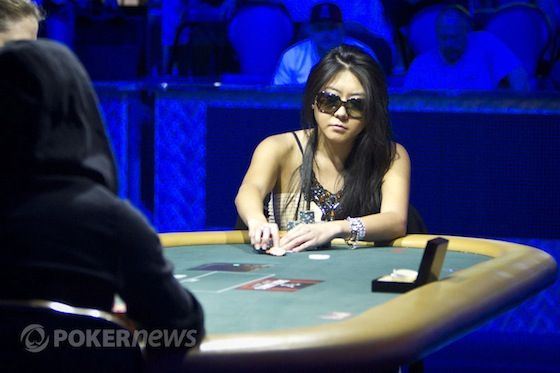 RISE Poker has announced its new pro roster. Maria Ho, Scotty Nguyen, Dani Stern, and Jean-Robert Bellande will make up Team RISE. They will be sporting the RISE logo at major land-based tournaments and playing in weekly tournaments on RISE Poker.
"As some of the game's most recognizable and entertaining personalities, Scotty, Maria, Jean-Robert and Dani have exactly what we're looking for — legit game at the tables as well as genuine mainstream appeal," said Steve "Chops" Preiss, RISE Poker executive vice president of business development. "Our RISE Poker community are going to have a lot of fun competing against and connecting with these pros."
If you want to know more, check out RisePoker.com.
Traffic Report
For the past four weeks, online poker traffic has seen decreases. Last week's report is a little different. Online poker traffic is up 1 percent in the last week and seven of the top ten sites and networks on PokerScout have shown increases in traffic.
According to PokerScout, Full Tilt Poker saw a 0.8 percent increase in traffic. PartyPoker saw a 3 percent gain in traffic. The site has boasted almost a 6 percent gain since the beginning of June.
While some go up, others must fall. The Merge Gaming Network fell 7.5 percent last week, making it the third straight week that the network has seen a decrease in traffic.
As for year-over-year numbers, the Cereus Network has seen a 96 percent decrease in traffic. Full Tilt Poker is down 39 percent year-over-year, and PokerStars decreased by 27 percent.
Want to check out more numbers and statistics? Head on over to PokerScout.com.
If you're not following us on Twitter, you should be. So click this and then click follow.