Alderney Gambling Control Commission Addresses Full Tilt Poker Players (UPDATED)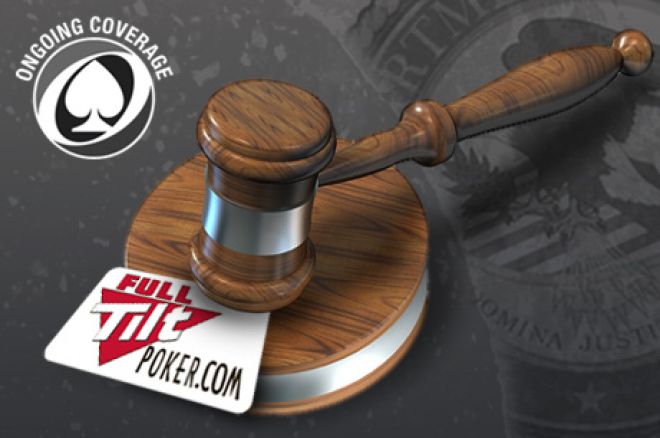 On Monday, the Alderney Gambling Control Commission released a statement addressing players who were looking to the AGCC to help in player issues and disputes with Full Tilt Poker. The AGCC announced that because of the revocation of Full Tilt Poker's license, the Commission no longer has the authority to "intermediate or arbitrate on player issues or disputes with Full Tilt."
Here is the reprinted statement in full:
Following the revocation of the licenses, AGCC no longer has authority to intermediate or arbitrate on player issues or disputes with Full Tilt (excepting for players registered under a Swiss address). Players may have the following alternative options:

Full Tilt has been requested to provide a specific player contact: this is awaited and will be incorporated here upon receipt.
Any player who believes they are a victim of crime, as a result of their dealings with Full Tilt, should in the first instance contact their own local police in their country of residence and report the matter to them. These reports will then be coordinated centrally.
It is understood that a number of civil actions have been initiated by players against Full Tilt, some as class actions representing multiple players by UK, U.S. and Canadian lawyers. Details of the firms concerned can be found through Internet search.
If you'll recall, during an interview with PokerNews in May, Michael Ellen of the AGCC stated that the Commission does not guarantee players' funds for their licensees.
Update Oct. 4 9:15 a.m. PDT: PokerNews contacted the Alderney Gambling Control Commission to find out why players registered with a Swiss address were exempt from its latest statement. According to the AGCC, "The license of Orinic was suspended, not revoked, and therefore we still have jurisdiction over Swiss players. This is due to the fact that Orinic's license was issued for the sole purpose of operating out of that region."
Follow PokerNews on Twitter for up-to-the-minute news.