The Nightly Turbo: PartyPoker Eyes Return to U.S., Congress to Discuss Poker, and More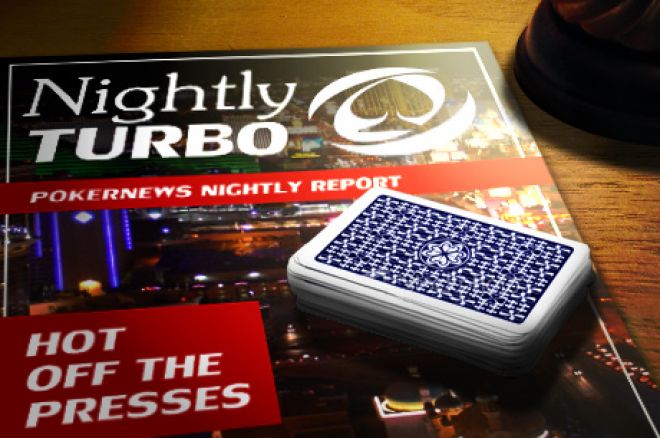 On Tuesday, PokerNews learned that Congress is set to discuss online poker at a hearing taking place next week. That could be good news for PartyPoker, which is currently preparing for a potential return to the U.S. market. In this edition of the Nightly Turbo, we bring you details on the upcoming U.S. House of Representatives' Subcommittee hearing on Internet gaming, the latest comments from bwin.party co-CEO Jim Ryan, and more.
In Case You Missed It
We know how taxing the grind of the live tournament circuit can be. In our most recent Stay Stacked series, Lynn Gilmartin reveals a natural bodily function that could be the one key element missing from your game.
Phil Hellmuth's Team Americas squad bested Bertrand "ElkY" Grospellier's Team Europe in the Caesars Cup on Wednesday. Get all the details of the match in our recap.
Did you miss Tuesday's coverage the World Series of Poker on ESPN? Check out our recap to find out who advanced to Day 8 of the Main Event!
The PokerNews Podcast was back in Cannes, France, on Wednesday. The crew discussed the World Series of Poker Europe and was joined by November NinerSam Holden to talk about how he's preparing for the Main Event final table.
Only 25 players advanced to Day 4 of the World Series of Poker Europe Main Event. Find out who the leaders were in our daily recap from Cannes.
PartyPoker Eyes Return To U.S. Market
Before the introduction of the Unlawful Internet Gambling Enforcement Act, PartyPoker was the top dog in the world of online poker. It boasted more than 40 percent of the worldwide online poker revenue in 2005, according to its operator, PartyGaming, and was still growing by the day.
Things changed in 2006 as PartyPoker struck a $105 million deal with the Department of Justice and withdrew from the U.S. market. The company was forced to sit idly on the sidelines and wait patiently for the day it could return to the States.
That day could be rapidly approaching, according to bwin.party co-CEO Jim Ryan.
In a recent interview with Forbes, Ryan revealed that he's spent three of the past five weeks traveling across the U.S. showcasing his newly-merged company to potential investors. One of Ryan's biggest selling points is a chart that shows the top three online poker sites — PokerStars, Full Tilt Poker and UB/Absolute Poker — crossed out in red symbolizing their exit from the U.S. market following Black Friday.
With that, Ryan believes the online poker brand that has the most consumer awareness in the States is his brand, PartyPoker. And while he acknowledged that there's no guarantee that online poker will be regulated in the U.S., Ryan believes it is important to prepare for any future possibilities.
"My focus is on the U.S.," Ryan told Forbes. "Even though there is no guarantee that online gaming will ever be regulated in the U.S."
Read the full story at Forbes.com.
Congress to Hold Hearing on Online Poker
On Tuesday, Oct. 25, 2011, the U.S. House of Representatives' Subcommittee for Commerce, Manufacturing, and Trade will hold a hearing on Internet gaming. Among the topics of discussion will be the merits of Congressman Joe Barton's (R-TX) Online Poker Act of 2011 (HR 2366). Barton is one of the members of the subcommittee.
The Poker Players Alliance is encouraging the poker community to reach out to the subcommittee requesting that the members support online poker at the hearing. The organization also sent an email to its members on Tuesday with a brief statement about its game plan leading up to the Oct. 25 hearing: "The PPA and its lobbying team will continue to meet with members of the subcommittee and their staffs leading up to next week's hearing. We will be asking PPA members whose U.S. Representative is a member of this committee to contact their member directly before the hearing."
Read more about the hearing in the latest PPA newsletter.
Online Poker Traffic Update
The online poker traffic numbers from last week have been released. PokerScout.com reported a traffic increase of 2.1 percent, mostly because of a huge boom at PokerStars. The site unveiled its first Double Vision Sunday, which generated more than $4 million in prize pools across its two weekly flagship tournaments, the Sunday Million and Sunday Warm-Up.
Six of the top 10 sites saw traffic declines over the past week. PokerStars saw a rise of 8 percent since last week, but most of that gain was likely due to a tracking error from the previous week. The Merge Gaming Network also gained steam after re-opening its doors to new U.S. players. The network saw a 7 percent increase in traffic over last week, and the day-by-day numbers indicate that the traffic boom has been closer to 15 percent.
As for year-over-year numbers, PokerScout's ACES indicator reports that online poker traffic (with the exception of Italy) has decreased by 32 percent in the last year. The Merge Gaming Network and Bodog have seen increases of 55 percent in the wake of Black Friday, but PokerStars (down 20 percent) and the Cake Poker Network (down 20 percent) have taken massive hits since 2010.
Get the full report at PokerScout.com.
PokerStars Launches Time Tourneys
On Wednesday, PokerStars launched a new tournament format never seen before on the virtual felts. Time Tourneys break the mold of traditional poker tournaments that continue until one player has all the chips. The new events will last for a set period and divide the prize pool among the remaining players based on their stack sizes.
The length of Time Tourneys ranges between 15 and 180 minutes. The new tournaments are offered around the clock for a wide range of buy-ins starting as low as $1.
"Time Tourneys are going to be so much fun," said Team PokrStars Pro Bertrand "ElkY" Grospellier. "I often want to play a tournament but don't have hours to spare, so these are just perfect. I think Time Tourneys are also going to be intense, because as the clock ticks down there's going to be even more action. I can't wait to get playing them!"
For more information on Time Tourneys, visit PokerStars.com.
Phil Galfond: Pirate Model?
We couldn't help but bring this to your attention. A thread was created over at TwoPlusTwo with a picture of a Phil Galfond "clone" modeling a pirate Halloween costume. Have a look: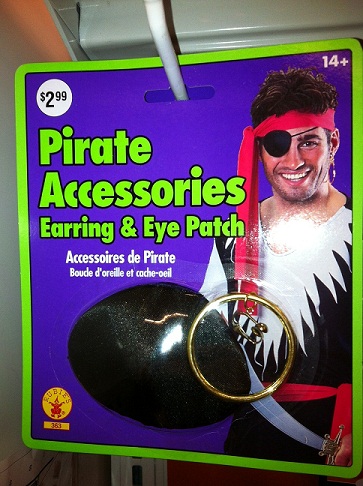 Funny? Sure. It looks a little bit like him. But it was Galfond's response within the thread that made it an instant classic:
Hey Guys,
After Black Friday, I was pretty panicked. I got work wherever I could find it.
GL!
-Phil
As usual, the Photoshop masters at TwoPlusTwo are having some fun with this one.
Here's our personal favorite: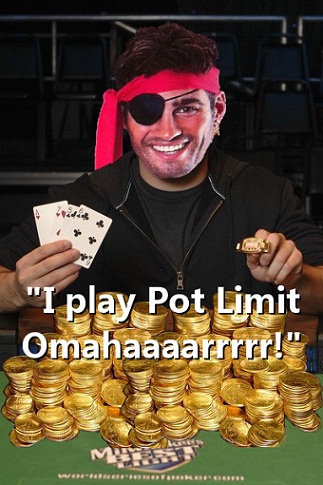 Check out the full thread at TwoPlusTwo.
WSOPE 2011: City and Venue Tour
With the World Series of Poker Europe is coming to a close, PokerNews' Kristy Arnett took a tour through Cannes and the Hôtel Majestic Barrière.
Are you following PokerNews on Twitter? Like us on Facebook while you're at it, and sign up for the newsletter. You know you want to.