Judicial Bias Alleged in Phil Ivey Divorce Case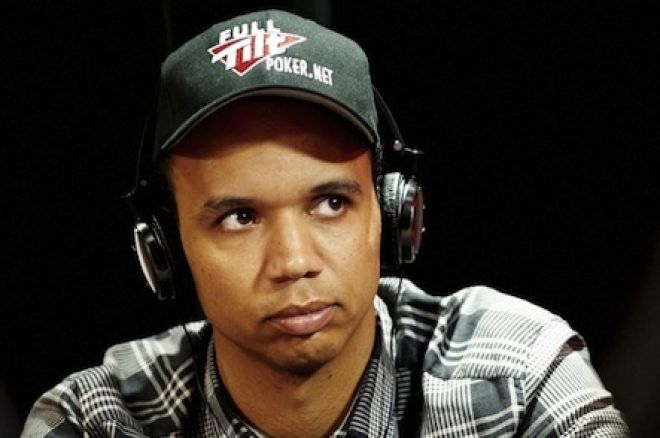 According to the Las Vegas Review-Journal, the ex-wife of eight-time World Series of Poker bracelet winner Phil Ivey recently filed a petition with the Nevada Supreme Court after discovering that Ivey donated money to the judge assigned to their 2009 divorce case. Luciaetta Ivey claims that a $5,000 contribution was made by Ivey to Family Court Judge Bill Gonzalez three months after the couple's divorce was granted, and she feels there may have been favoritism involved in the original judgment.
According to the petition, Luciaetta Ivey learned that her ex-husband contributed $5,000 to Gonzalez's re-election campaign on April 17, 2010. Ivey didn't contribute to any other Family Court Judge, which led Luciaetta to conclude that there was biased involved in the settlement.
"I was blindsided," Luciaetta Ivey told the Las Vegas Review-Journal. "I was very upset. I was very disgusted."
Luciaetta Ivey also alleged in the petition that her ex-husband ceased paying spousal support in April 2011, around the same time the Full Tilt Poker domain name was seized by the U.S. Department of Justice. At the time of the divorce settlement, Ivey was a sponsored player at Full Tilt Poker and allegedly had a stake in the poker room's operator, Tiltware LLC. As such, Ivey was purportedly raking in millions of dollars each year in payments and bonuses from the company. Phil and Luciaetta's "total community income" for 2008 was nearly $8 million, according to Luciaetta's petition, citing tax returns.
Ivey's lawyer, David Chesnoff, claimed the marital settlement agreement "permitted Phil to cease (spousal support payments) as he was no longer receiving income from one of the businesses," theLas Vegas Review-Journal reports. However, when asked to present documentation proving that Phil was no longer receiving payment from Full Tilt Poker, Chesnoff refused to comply, according to the petition.
Phil Ivey has been absent from the poker world since releasing a statement on his Facebook page on May 31, 2011, saying that he was "deeply disappointed and embarrassed that Full Tilt players have not been paid money they are owed." As a result, Ivey followed through with a promise that he would not play in the World Series of Poker until the customers had been repaid in full.
Ivey also filed a formal complaint against Tiltware for injunctive relief, declaratory relief, and damages exceeding $150 million. He said that the allegations surrounding Full Tilt Poker severely damaged his reputation, and the company failed to notify him about warnings from the U.S. government regarding their uncertain legal standing within the U.S.
Get more on this story at the Las Vegas Review-Journal.
Follow PokerNews on Twitter for up-to-the-minute news.