Class Action Complaint Filed Against Full Tilt Poker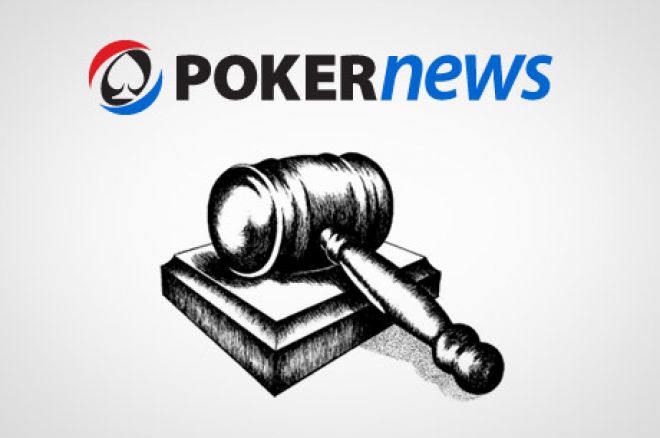 On Thursday, June 30, 2011, a class action complaint was filed in the U.S. District Court South District of New York against Full Tilt Poker demanding the return of players' funds and for subsequent damages, purported to be more than $150 million. The class-action complaint was brought by plaintiffs Steve Segal, Nick Hammer, Robin Hougdahl, and Todd Terry "on behalf of themselves and all other similarly situated."
The complaint names nine corporate entities/companies, 15 persons, and "John Does," which leaves open the possibility of attaching other names at later dates. The companies named are largely those that comprise "Full Tilt," while the names listed include Raymond Bitar and Nelson Burtnick; in addition, many members of Team Full Tilt are listed including Howard Lederer, Phil Ivey, Chris Ferguson, John Juanda, Jennifer Harman-Traniello, Phil Gordon, Erick Lindgren, Erik Seidel, Andy Bloch, Mike Matusow, Gus Hansen, Allen Cunningham, and Patrik Antonius.
The complaint essentially uses the following boilerplate paragraph in naming each member of Team Full Tilt: "[Name] is an individual residing in the State of Nevada, and is a member of the Enterprise. At all of some relevant time(s), [Name] has been a shareholder and director of Full Tilt and/or one or more Full Tilt Companies. [Name], a professional poker player himself, is a member of Team Full Tilt and represents the Full Tilt brand in poker-related events all over the world, wearing clothing and accessories that bear the easily recognizable Full Tilt Poker patch."
According to the complaint, the Plaintiffs (Segal is a resident of New York; Hammer and Hougdahl of Minnesota; and Terry of New Jersey) "represent a nation-wide class of Full Tilt account holders residing in the United States . . . Plaintiffs bring suit to demand return of U.S. player funds and for damages . . . U.S. Players' would never have suffered injury, but for the Defendants' widespread scheme to commit wire fraud, bank fraud and money laundering in order to pad their own pockets."
Other allegations/facts put forth in the complaint include:
Jury trial demanded.
"Perhaps most importantly, all members of the Team [Full Tilt] own an equity interest in—and are directors of—the Full Tilt and/or the entities that operate under the Full Tilt name." (pg. 5)
"U.S. players are wrongfully denied access to approximately $150 million (USD) in funds they deposited in their own Player Accounts. After deceitfully separating U.S. players from their money, Full Tilt Poker refuses to refund the U.S. players' deposits, to reimburse U.S. players for the dollar-value of the contents of their Player Accounts, or to permit U.S. players access to their Player Accounts." (pg. 6)
"The Predicate Acts of Wire Fraud, Bank Fraud and Money Laundering Directly Harmed Plaintiffs." (pg. 31)
"All Defendants, by virtue of their control and ownership of the Full Tilt Companies that comprise the Full Tilt umbrella, and/or their ownership stakes in the umbrella undertaking, are liable for conversion of Plaintiffs' and class members' monies and assets (the "property") held in Plaintiffs' and class members' Full Tilt Player Accounts. The Player Accounts and the property therein are currently and wrongfully in the exclusive custody of the Defendants." (pg. 43)
Claims Ivey has at least a 5% stake in Full Tilt. (pg. 13)
Full Tilt's "pattern of racketeering" is proximate cause of injuries to plaintiffs.
This class-action complaint was brought on the same day that the LA Times released a story that Full Tilt Poker was to be sold to a group of European investors, which hinted that player refunds would likely follow. What effect that will have on this lawsuit remains to be seen.
To keep on top of this story and other developments in the Full Tilt saga, be sure to follow us on Twitter and like us on Facebook.
Executive Editor US, PokerNews Podcast co-host & 2013 WSOP Bracelet Winner.