Howard Lederer & Rafe Furst Follow in Ferguson's Footsteps and File Claims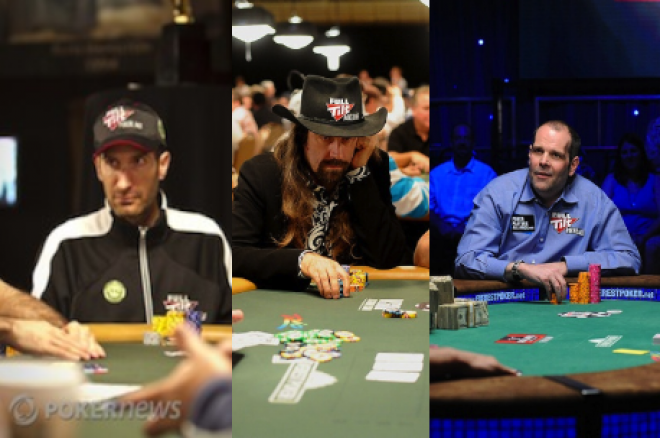 On Nov. 28 the U.S. District Court of the Southern District of New York revealed that Howard Lederer and Rafe Furst have followed in the footsteps of both Ray Bitar and Chris Ferguson by invoking Rule G(5)(a) of the Supplemental Rules for Admiralty and Maritime Claims to lay claims to various seized bank accounts.
On Monday, Furst filed a verified claim asserting title and interest in Telamonian Ajax Trust and "accordingly has a legal, equitable and/or beneficial ownership interest in property owned by the Trust, including but not limited to bank accounts and the funds therein."
Amounts are not revealed, but the claim lists the following bank account: CH87 0875 5057 0684 0010 0 held at Pictet & Co Bankers, Switzerland. The claim was filed on Nov. 23 and was signed by Furst. It was notarized in Los Angeles County.
Likewise, Lederer invoked the same laws as Furst to lay claim to two banks accounts, neither of which listed amounts:
7655741861 held at Wells Fargo Bank, N.A., in the name of HH Lederer Consulting LLC
GB56LOYD30166314010402 held at Llyods TSB International, Isle of Mann
The signed claim states that Lederer is the "lawful owner and the party that held legal title to the bank accounts referenced" and that he "has right, title, or interest in any other account seized by the government pursuant to the above captioned forfeiture in rem action that contains properties subject to Lederer's legal and equitable ownership."
As always, PokerNews will bring you all the latest developments regarding the Full Tilt Poker legal drama as they happen.
Get all the latest PokerNews updates on your social media outlets. Follow us on Twitter and like us on Facebook today!