The Nightly Turbo: ESPN's The Nuts, Joe Rogan Tackles Poker, & More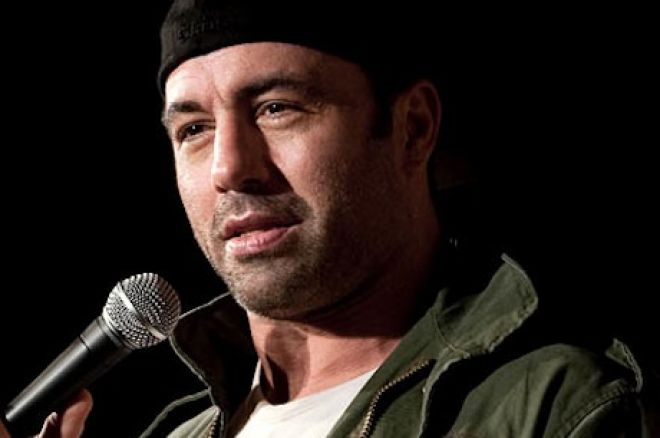 Poker players received some positive news Tuesday as Groupe Bernard Tapie and the U.S. Department of Justice reportedly came to an agreement that could allow for the repayment of all Full Tilt Poker customers. Also in this edition of the Nightly Turbo, we bring you ESPN's latest edition of The Nuts, Joe Rogan's comments about poker players, and more.
In Case You Missed It
The days until the 2011 World Series of Poker November Nine are dwindling and we're always curious to find out how the members of the prestigious Final Table are spending their time. We recently talked to Matt Giannetti to find out how he's preparing for poker's biggest stage.
The World Poker Tour World Poker Finals at Foxwoods reached a final table on Monday. Find out which six players made the televised table in our daily recap.
We all know what poker players do on the felt, but what about "normal" life? In the latest from the Off the Felt series, we talk to Lauren Kling about Halloween, her hobbies away from the table, and more.
The 2011 WSOP Main Event Final Table resumes Sunday. In our latest Five Thoughts piece, we have a few suggestions to improve the November Nine.
*Photo courtesy of ScreenRant.com
ESPN's The Nuts
The latest edition of ESPN's The Nuts was released Monday. The monthly blog post ranks the best poker players in the world at the moment. The 10-person panel includes PokerNews' Editor-in-Chief Elaine Chaivarlis, PokerNews' Tournament Reporting Manager Don Peters, ESPN's Andrew Feldman, Gary Wise, and Bernard Lee, among others.
Jason Mercier retained the top spot this month by collecting six of the ten first-place votes. He was followed by Erik Seidel (two first place votes), Eugene Katchalov, and Ben Lamb, who could make up some room on the top three with a victory in the 2011 WSOP Main Event this month.
The other first-place vote went to the U.K.'s Chris Moorman, who made his debut on the list this month after a second-place finish at the 2011 World Series of Poker Europe Main Event. Moorman has the most online tournament winnings ever with more than $7 million in earnings, but the talented Brit has been making noise on the live tournament scene of late. He would have surpassed Lamb on the 2011 WSOP Player of the Year leaderboard had he won the Main Event in Cannes.
Shawn Buchanan also made his debut on the list, coming in at No. 5. PokerNews' Don Peters said it was about time Buchanan got the recognition he deserved: "Seriously, if Buchanan doesn't start getting the love and respect he deserves in poker, then I honestly will lose my mind. The kid has been crushing tournaments for years and 2011 is much of the same."
If you want to find out what the rest of the list looks, take a look at ESPN.com.
Joe Rogan Tackles Poker
Comedian Joe Rogan has never been one to hold back his opinions on any subject. Last week, Rogan shared his views on poker during a podcast for his personal website. Rogan touched on Full Tilt Poker, online poker bots, and degeneracy among poker players, among other topics.
"The world of the poker player to the core is [filled with] seedy people," Rogan said. "What they're trying to do now with professional poker is cleaning up degenerates and presenting them to the public. But these are degenerates. Even if they're really rich and successful and good at it, at their core, most of them are degenerate gamblers. And those people are crazy."
Rogan also says that Full Tilt Poker owes money to Bruce Buffer. Buffer, a renowned UFC announcer who was a Friend of Full Tilt Poker, apparently has made it known that he is still owed money by the embattled company after it was shut down this year.
You can listen to the full podcast at JoeRogan.net.
Groupe Bernard Tapie Strikes Deal with DOJ
According to a report Tuesday by Subject:Poker, Groupe Bernard Tapie and the U.S. Department of Justice have come to an agreement that could allow for repayment of players at Full Tilt Poker.
The deal, which would allow GBT to continue its acquisition of Full Tilt Poker, is subject to approval by the shareholders of FTP. If the shareholders agree to the sale of the company, the deal with the DOJ will provide for payment of all players worldwide.
According to sources, Tiltware CEO Ray Bitar sent an email to shareholders breaking down the agreement and the next steps needed to complete the acquisition with Groupe Bernard Tapie.
To read the full e-mail from Bitar, check out the story posted today at PokerNews.com.
PokerStars 10th Anniversary
PokerStars, which will celebrate its 10th Anniversary next month, will mark the milestone by hosting the biggest Sunday Million ever. On Dec. 18, 2011, the site's weekly flagship event will offer a guaranteed prize pool of $10 million — the largest ever for a Sunday Million — and still with a buy-in of just $215. The winner will collect a colossal top prize of at least $2 million.
PokerStars will also be giving away 100 packages to the PokerStars Caribbean Adventure, which takes place from Jan. 5 through Jan. 14, 2012, in Paradise Island, Bahamas.
"Amazing that it's been 10 years! I'm very proud of my association with PokerStars, and this December's 10th Anniversary Celebration is going to be a doozy!" said Team PokerStars Pro Daniel Negreanu. "There will be tons of cash prizes for bankrolls of all sizes, plus giveaways and a $10 million Sunday Million event."
Read the story at PokerNews for more info.
Billionaires Eye Online Poker Ventures
Money talks in the United States, so it could be a good sign that several billionaires have expressed their intent to invest in an Internet gambling business. The ventures, of course, would only be realized if legislation passed in the U.S., but some of the richest people in America seem to think that day is on the way.
According to an article on Forbes.com, former Mirage Resorts executive Richard Bronson is another in a line of U.S. billionaires in the race for an Internet gambling company if the controversial industry becomes regulated. Bronson has reportedly teamed up with fellow billionaires Steven Roth, Herbert Simon and Robert and William Taubman to secure investments for a potential project.
"They are all in it for the long haul," Bronson said. "Not one of them thinks this will be a sprint, they think it will be a marathon."
Earlier this month, Donald Trump announced his plans to launch a Trump-branded gambling website once Congress legalizes and regulates online gambling. Trump, who owns and operates two casinos in Atlantic City, has been a public supporter of online gambling and seems to think his brand would rise above the competition. "We think we have the hottest brand there is, the Trump brand, my personal brand," Trump told the Associated Press last week. "We think it's going to do phenomenally well."
Get more on the story at Forbes.com.
Watch the WSOP on ESPN
The World Series of Poker Final Table kicks off in Vegas this week, so that must mean tonight's coverage on ESPN reveals the November Nine! Last week's broadcast ended with 14 players still in contention for the year's biggest final table, and only nine will survive through tonight.
Here's a look at a teaser of tonight's coverage:
Are you following PokerNews on Twitter? Like us on Facebook while you're at it, and sign up for the newsletter. You know you want to.