The Weekly Turbo: Poker Funds Seized, NBC Cancels Heads-Up Championship, and More

Brett Collson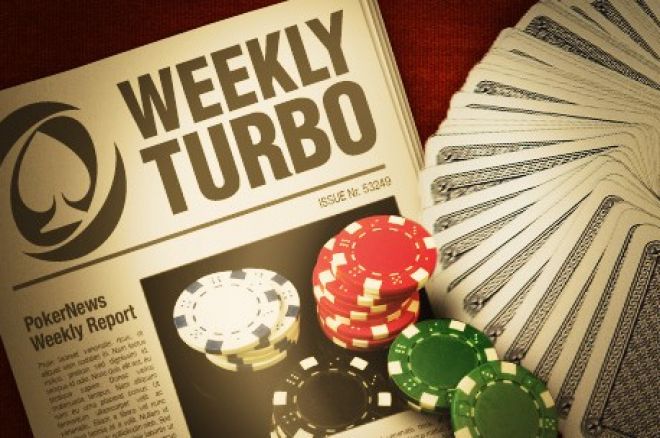 It was a quiet week on the Full Tilt front, which allowed us to delve into some fun stories — like seizures of online poker funds. In this edition of the Weekly Turbo, you'll get a look into the millions of dollars seized in South Carolina and Switzerland, NBC cancelling the National Heads-Up Poker Championship, and more.
Bet on the November Nine
The November Nine will reunite in Las Vegas in less than a month, and poker fans will now have the opportunity to bet on the outcome in the City of Sins. Nevada gaming regulators have allowed sports books to offer six different bets on the World Series of Poker Main Event final table.
In addition to betting on which player will win, bettors can wager on who will be the first to bust, which hand will determine the champ, how many hands will be dealt at the final table, and whether the first dealt flop will contain more black or red cards.
When asked if he ever thought he would be listing betting odds on the WSOP, Caesars regional Vice President of Specialty Gaming Howard Greenbaum said, "Ten years ago, no. But I also didn't imagine the thousands of fans seeking autographs from players or the live television. This shows you how popular the World Series of Poker has become. Our objective was to give people something to bet on."
The Las Vegas Review-Journal has the full story.
Follow PokerNews on Twitter for up-to-the-minute news.
$20 Million Seized in Swiss Bank
On Wednesday, a daily newspaper in Switzerland learned that the Justice of Geneva has seized more than 18 million Swiss francs (around $20 million) in connection with online poker sites. La Tribune de Geneve reports that the money was seized on Sept. 26, and could possibly be tied to the 10 men indicted by the Department of Justice on Black Friday.
On Sept. 19, theManhattan United States Attorney's Office amended its April 15 complaint against online poker companies to include charges against the board members ofFull Tilt Poker, including Howard Lederer, Chris Ferguson, Ray Bitar, and Rafe Furst.
The Department of Justice then issued a warrant in rem to seize the bank accounts of Ferguson, Lederer and Furst, leaving their property at risk. The FBI was given authorization to take control of any funds discovered a number of accounts, one of which was held atPictet & Co Bankers in Switzerland.
Wednesday's report in La Tribune de Geneve is written in French, so we're doing our best to get to the bottom of this. Stay tuned.
Secret Service Seizes $2M from Online Poker Shell Companies
The Secret Service and the Greenville County Sheriff's Office have seized more than $2 million tied to online poker operations following an investigation that uncovered two shell companies connected to money-laundering schemes.
U.S. Attorney Bill Nettles said Thursday that Prime Investment, LTD andTrading 24/7 LTD were used as fronts to transfer large amounts of money into the country in order to process online poker transactions. The sheriff's office had five officers work with the Secret Service to contact online poker players in Upstate South Carolina who were receiving payouts. Nettles said the focus of the investigation was not on the players, but to prevent any money laundering from taking place.
"The companies used a scheme of deception to hide the true source of the money, a violation of federal laws including bank fraud, money laundering and the Unlawful Internet Gambling Enforcement Act," Nettles said in a press conference.
Nettles also said in a press release that two foreign companies sent more than $40 million into the United States to make payments to players in South Carolina and elsewhere in the country. The names of the two companies were not mentioned.
For its help in the investigation, more than $700,000 was given to the Greenville County Sheriff's Office. Nettles said the money will be used for local law enforcement purposes, such as the K9 program and forensic computer lab, which aren't funded by taxpayer money.
Get more on this story at FoxCarolina.com.
NBC's National Heads-Up Poker Championship Won't Return in 2012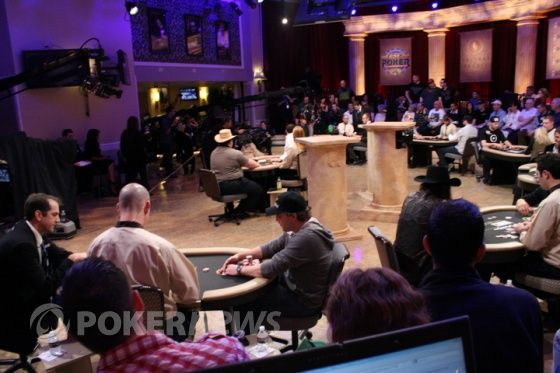 NBC has cancelled the popular National Heads-Up Poker Championship for 2012, adding another poker show to the list of casualties caused by Black Friday. The 64-player heads-up event posted a respectable 1.5 rating during its seven years on NBC, but the network pulled the plug after PokerStars and Full Tilt Poker, two of the show's biggest advertisers, were removed from the U.S. market.
The National Heads-Up Poker Championship is the third poker show to hit the chopping block in the wake of Black Friday. Earlier this year, NBC dismissed Poker After Dark (NBC), sponsored by Full Tilt, and Fox put an end to the PokerStars Big Game. The Big Game can still be found on PokerStars.tv.
Find out more about NBC Heads-Up being cancelled.
James Bord: "Europeans Are Far Superior To Americans"
The World Series of Poker Europe Main Event got underway on Saturday, and defending champion James Bord officially threw down the gauntlet to American players from across the pond.
Bord offered to refund any losing bets on the WSOPE Main Event (up to $500) on the sports betting site Matchbook.com if an American wins the tournament. Bord, who won last year's event for £830,401 and now plays in some of the biggest cash games in the world, says he believes Europeans have surpassed Americans in terms of talent at the table.
"I don't think an American can win the bracelet; Europeans are now far superior," Bord said this week. "We used to look up to the U.S. players back in the day, but those days are now long gone. I'm prepared to put my money where my mouth is and refund any losing bets up $500 if an American wins."
Not surprising, several American pros weren't thrilled with Bord's comments.
GL USA. Serious arrogance and comments from a guy who barring one miracle championship has a very pedestrian record in poker.

— Kevin Iacofano (@icekevin)
Let the games begin.
Two Americans have claimed victory in the first four years of the WSOPE Main Event. Norway's Annette Obrestad took it down in 2007, and then Americans John Juanda (2008) and Barry Shulman (2009) won bracelets before Bord won it in his home country last year.
Read more at UK.PokerNews.com.
The Grinder And The Breeder's Cup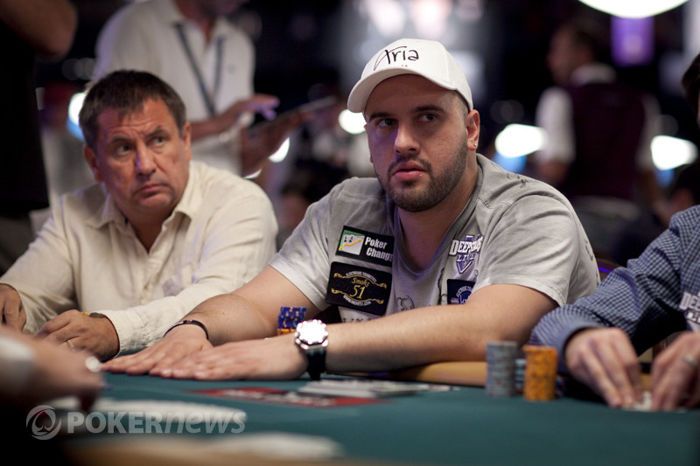 Former November Niner Michael "The Grinder" Mizrachi has joined forces with the Breeder's Cup to host the First Annual Breeders' Cup Celebrity Invitational.
The event, presented by the The Deepstacks Poker Tour, will take place on Wednesday, Nov. 2 at the Horseshoe Southern Indiana. Among the notables expected to participate are Mike "The Mouth" Matusow and2010 WSOP Main Event runner-upJohn Racener, as well as NBA players Brian Cardinal, Jermaine Taylor and Carl Landry.
Team DeepStacks Pros expected in attendance include Robert Mizrachi, Justin "Boosted J" Smith, Randal "Randallin" Flowers, Karina Jett, Tristan "Cre8ive" Wade and Team Pokerstars Pro David Williams.
The $230 buy-in charity tournament features unlimited $100 rebuys and one $100 optional add-on, with a portion of the proceeds benefiting the Breeders' Cup official charity,The V Foundation.
"Poker and horse racing are a natural fit as there's action, excitement and high stakes in both," Mizrachi said. "I'm really excited to host this event and to help connect the horse racing and poker communities."
To register for the event or for more information, visit the Deepstacks website.
Hellmuth Adds Mercier, Lamb to Caesars Cup Team
When selecting his "Team Americas" roster for the upcoming Caesars Cup event at the World Series of Poker Europe in Cannes,Phil Hellmuth went with experience. A lot of experience. The team boasted 39 WSOP bracelets and none of the team members were under the age of 35.
However, with the news that 10-time bracelet-winner Doyle Brunson won't be making the trip to France this month, the Poker Brat took to Twitter Wednesday looking for an alternate.
Team USA/Canada: @TexDolly couldn't make it to Cannes, big loss, but time to bring in a Young Gun! @jasonmercier @benbalamb or @tom_dwan?

— phil_hellmuth (@phil_hellmuth)
Later in the day, Hellmuth made his decision.
As Captain of Team USA/Canada I select @JasonMercier as our 5th player. He has earned it w his stellar tournament record the last few yrs

— phil_hellmuth (@phil_hellmuth)
Mercier, 24, has arguably accomplished more in the past four years than anyone in the game. He has two WSOP bracelets, a European Poker Tour title, several High Roller victories, and nearly $6 million in earnings. He's the No. 1-ranked player in the world in both the Global Poker Index and ESPN's The Nuts. #whenwillitend.
Minutes after selecting Mercier, it was announced that Huck Seed also wouldn't be making the trip. In staying with the "young gun" theme, Hellmuth replaced Seed with the player he's currently chasing for WSOP Player of the Year, 26-year-old November Niner Ben Lamb.
As Captain of Team USA/Canada I'm picking @BenbaLamb for 3 reasons: tourney record, @RealKidPoker + @JasonMercier voted for him AND...

— phil_hellmuth (@phil_hellmuth)
Ben Lamb is the only player ahead of me in "Player of the Year" race! Although I plan on passing him in the next few days, bring it!!!

— phil_hellmuth (@phil_hellmuth)
Mercier and Lamb join Hellmuth, Johnny Chan and Daniel Negreanu as part of Team Americas.Bertrand "ElkY" Grospellier's Team Europe squad features Jake Cody, Gus Hanson, Dario Minieri and Maxim Lykov. The two sides will face off in the Ryder Cup-style poker event on Wednesday, Oct. 19 in Cannes.
For more info on the Caesars Cup, visit WSOP.com.