Talking Bubble Insurance with BeatTheBubble.com Founder Hilly Ehrlich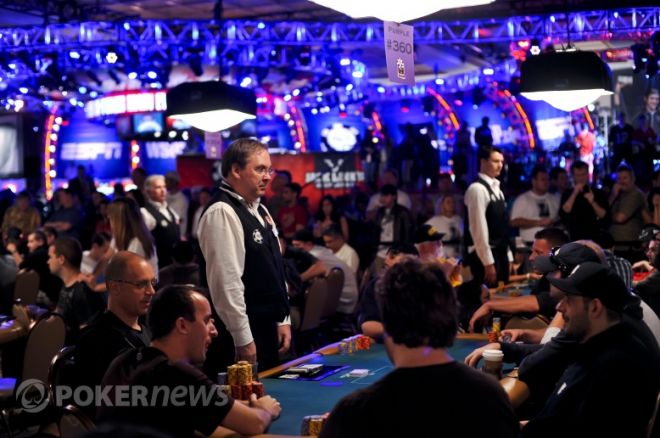 In the grand scheme of things, bubble insurance is a relatively new product in the online poker world. The concept has been gaining publicity in the poker industry as of late, as evidenced by the launch of Bubble Protection; however, did you know that Bubble Protection was not the first company of its kind? In fact, the first in the niche market was actually Beat The Bubble, conceived and developed by industry veteran Hilly Ehrlich.
The concept of Beat The Bubble is that it offers players "bubble cover" in any online tournament of 32 or more players, meaning you can extend the tournament's bubble an additional one, two, or three spots, depending on the selected package. The price varies based upon the tournament's buy-in: 5 percent for one spot bubble cover, 7.5 percent for two, and 10 percent for three.
"It's an idea I first thought of about four to five years ago. I've worked with poker networks since 2001, and I was working with PartyPoker and we were thinking of ways we could add real poker products to the network that people would appreciate," Ehrlich explained in an interview with PokerNews.
"I always thought this was a good one purely because it is a poker product. It's not necessarily for everyone. It's pretty much the same as when you go into a casino and sit down at a blackjack table where you'll notice people that do buy insurance against a dealer's blackjack, and there are people who never buy it. It's probably the worst bet in the whole casino, but people buy it."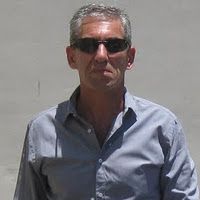 Ehrlich elaborated on the service's origin:
"Bill Rini is actually a collaborator in this service, and how it came about was we were sitting in a bar in Bangkok a year ago and he brought up bubble insurance, which we had previously spoken about. He told me that was something that I should do. I said, 'Bill, are you confident?'"
"He said, 'Yes, because it was always a good idea, it's a poker product, and there will be people who will use it time and again.' I had a bit of spare time at that moment, had a good programmer, and so I did. It didn't take long, like three months, which is pretty good when entering something like this."
The idea of bubble insurance has been highly criticized by some industry experts; many claim there is no positive expected value in using the service. Refreshingly, Ehrlich is unabashed when it comes to his product, openly admitting that it is not for everyone. Moreover, he goes so far to say that there is no measurable EV in having bubble cover, though he does suggest it has its benefits:
"If there is any EV, it's invisible," Ehrlich said. "By that I mean I've had quite a bit of feedback from players who've come back and said that having bubble cover gave them enough confidence during the bubble period to push back against the big stacks, allowing him to get into the money. The whole point is to get into the money, so that's someplace where it has value. If it has helped at all, its not because they fall on the bubble and they get their money back, it's not about that, it's about getting through the bubble into the money."
To encourage players to give bubble cover a whirl, Ehrlich and company have made the process as simple as possible. Beat The Bubble has a polished site where you're able to obtain protection either by using your account balance or via player-to-player transfer, as long as your online poker site offers the latter option. In addition, Beat The Bubble has developed a popular coupon system that works in unison with various loyalty stores, like ones found on 888Poker and Everest Poker, among others.
As Ehrlich explained: "We've developed a coupon for Beat The Bubble where people can go in to the store and buy a bubble coupon for various amounts, which they pay for with their points, redeem the coupon by going to the site and registering, and suddenly they got credit they can use to buy into a tournament and be covered for that event."
While Bubble Protection and Beat The Bubble are essentially the same in concept, there are differences in execution. Ehrlich believes that aside from the cost, Beat The Bubble's reach provides an advantage: "I think the difference between us and Bubble Protection is that we don't limit you to PartyPoker and PokerStars, we actually cover all the networks and pretty much every online event that has 32 entrants in it. We have a calculator on our site which allows you to enter the amount of entrants, the buy-in, and it will calculate exactly what your bubble insurance will cost and what your payout will be."
On the market since April, Beat The Bubble has not been without its fair share of obstacles. Launched shortly before Black Friday, the service immediately faced a major setback, notably the loss of the U.S. market and one of poker's biggest sites, Full Tilt Poker. Now, half a year later, Ehrlich and company have recovered and refocused.
"Black Friday did change a lot because the numbers have gone down, Full Tilt disappeared, and a lot of things happened in these last six months that you could say changed the landscape, pretty much forever," Ehrlich said. "Now we're seeing a lot of players come back, we get quite a lot of repeat business, so we plan on taking it a bit more seriously and put some marketing into it. There's been pretty much no marketing at all."
Beat The Bubble is free to join, which you can do simply by visiting their site. While there, you can also direct any questions, concerns, or comments to their Customer Service Team. Finally, be sure to like Beat The Bubble on Facebook.
Get all the latest PokerNews updates on your social media outlets. Follow us on Twitter and like us on Facebook today!