Phil Ivey Sued By Ex-Wife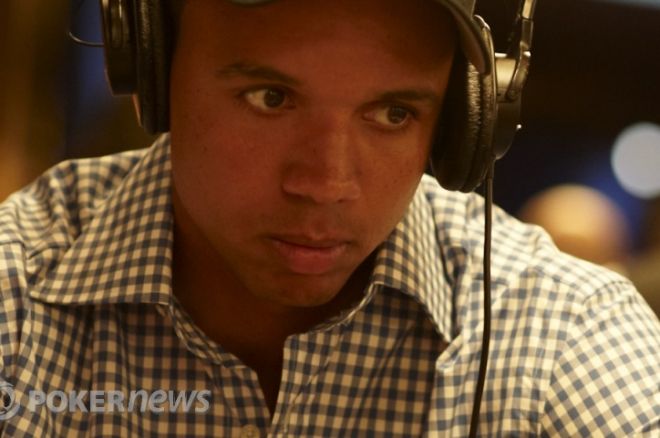 Another ugly chapter has been added to the Phil Ivey divorce saga. The Las Vegas Sun reports that the eight-time World Series of Poker bracelet winner and two Las Vegas attorneys were sued Tuesday by Ivey's ex-wife, Luciaetta, who claims she was cheated out of a fair portion of the poker player's wealth.
Luciaetta Ivey, who now resides in Florida, filed suit in U.S. District Court for Nevada against Phil Ivey, his attorney David Chesnoff, and Luciaetta Ivey's former attorney John Spilotro. In the suit, Luciaetta alleges that her former attorney "failed to safeguard the financial interests of his client" and that Spilotro, Chesnoff and Phil Ivey "engaged in a combination and conspiracy" during the couple's 2009 divorce proceedings, according to the Las Vegas Sun report.
The lawsuit states that Phil Ivey reported income of more than $8 million in 2008, but "Spilotro made no effort to trace these funds before allowing his client to enter into a disadvantageous marital settlement agreement."
In November, Luciaetta Ivey filed a petition with the Nevada Supreme Court claiming that Phil Ivey made a $5,000 contribution toward the re-election campaign of Family Court Judge Bill Gonzalez, three months after Gonzalez granted the couple's divorce. The petition said that Phil Ivey didn't make any other contribution to another Family Court judge, and Luciaetta told the Las Vegas Review-Journal that she was "blindsided" when she discovered the donations.
Luciaetta also alleged in the petition that her ex-husband ceased paying spousal support in April 2011, around the same time the Full Tilt Poker domain name was seized by the U.S. Department of Justice.
Phil Ivey filed a response earlier this month saying that his monthly $180,000 alimony payments were taken from money he received from Tiltware, the parent company of Full Tilt Poker, where Ivey was a sponsored player. When the payments from Tiltware stopped coming in, he was no longer responsible for the alimony payouts, according to the response from Ivey's attorneys.
The filing from Ivey's attorneys also explained his support of Gonzalez: "Mr. Ivey exercised a fundamental right in donating to a judicial campaign for a judge that he felt was qualified for the bench at a time when his case had long been closed."
Phil and Luciaetta married in 2002 and divorced in December 2009.
Follow PokerNews on Twitter for up-to-the-minute news.