The Insiders: U.S. Digital Gaming's Richard Bronson Discusses Intrastate Online Poker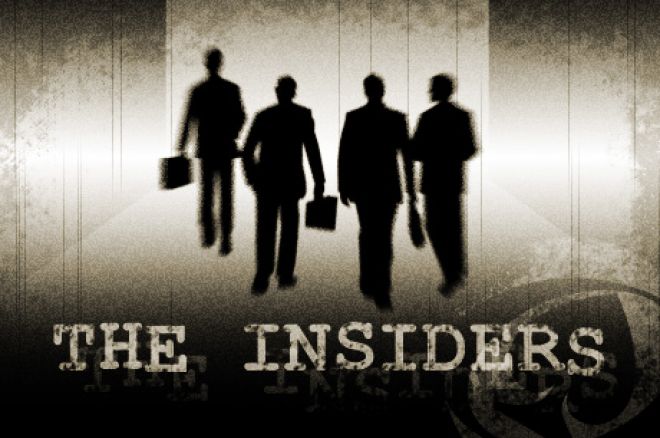 Richard Bronson, chairman of California-based U.S. Digital Gaming, was recently featured on CNBC News and ABC Nightly News discussing the impact of the comments made of the Department of Justice that the Wire Act applied only to sports betting. Bronson has a keen interest in the government's sudden awakening because his company offers a full package of services that start-up companies would need to run an online gambling site in the U.S.
Bronson, who once served as a director of Mirage Resorts with Steve Wynn, has maintained close ties with Wynn and several other major players in the gambling industry. U.S. Digital Gaming is backed by many casino executives and, with the help of investors like Indiana Pacers owner Herb Simon, is in position to be successful when an intrastate platform is in place.
We sat down with Bronson to discuss his thoughts about the future of online poker in the U.S., including when and where we can expect it to land first.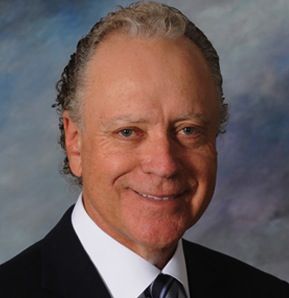 First, let's talk about the DOJ's announcement that the Wire Act only applies to sports betting. Why were these comments so significant for online gaming?
I think there's always been a concern on the part of governors and other state officials that if they opted to legalize online gaming in their state, that the federal government might consider it a violation of federal law. In California, we had a ballot initiative in the last election in November to legalize marijuana. It didn't pass, but the federal government put California on notice that even if the state passed the referendum, the federal government was going to step in and stop it because it's a violation of federal law.
I think part of the concern (with online poker) was that the federal government might step in and say, "You think this is a state's right like lottery but you can't do this." The government is now in essence saying, "We won't step in and do this," which is epic.
What is the next step in the regulation process?
As a company, we've always taken the approach that this would be a state-by-state solution, just like it is with lottery. We're continuing to educate lottery directors, legislators and governors in various states as to what this can and cannot do and the kinds of revenues that can be generated. We're trying to defuse some of the negative editorials that some of the newspapers have been writing.
It's a matter of informing these decision makers. In states like Iowa, where we've been very proactive, we were helpful in getting an online gambling study bill passed and signed by Gov. Branstad. It's not unlike a political campaign; when you're running for office you have to educate the electorate as to what it would mean to them if they voted for you. In many ways, we're doing a similar thing where we're meeting with the state's decision makers.
Last month, Nevada approved regulations for intrastate online poker. Now, New Jersey is attempting to push a bill through the legislature. Which states do you expect to follow in the near future?
The District of Columbia has technically already legalized it. Nevada is obviously going to be one of the first states. It's impossible to predict exactly which state will happen first. You have to look at California, New Jersey, New York, Florida, Illinois, Iowa — a number of states are evaluating.
What I believe what will happen is there will be a domino effect. Lottery started in 1964 in New Hampshire and then three more states did it; then five more states did it; then 10 more states did it. Now, there are 43 states with a lottery. I think the same thing will happen with online gaming.
I met with a state governor a few months ago and he was on board with the idea and understood that what we're really doing is migrating people from an illegal context into a legal, regulated and taxed environment. He said he would like to do it and wanted the revenue, but he asked me, "Can't you get someone to go first?" I think that was very telling. I believe there are a lot of governors that want to do this because they need money, but they want other states to do it first.
In the past eight months Caesars, MGM, Wynn Resorts and others have positioned themselves for an online gaming space. Do you expect those casino properties to be the major players in the industry?
I do. I believe strongly that the existing stakeholders are going to be the ones that get the licenses. What I mean by that is, in a state like California, the Indian tribes, the card room operators and the racing interests are going to be the ones that get the online gaming licenses. So I believe this that this is going to be a great revenue source for the casino industry, and we can also educate the Indian tribes about the fact that this will not take business away from them. This will bring them more business.
Where do state lotteries fit in?
I think state lotteries will play a very big role here, depending on the state. New York has made it very clear that if they legalize online poker they want to do it through their lottery. The state of California has made it clear that if they legalize online poker, they're going to do it through the lottery. Iowa has said, "If we legalize online poker we don't want to be in that business. We want to license it to casino operators and they pay us a tax." So I think lottery is going to play a very significant role in some states and no role at all in other states.
Do you think intrastate online poker can succeed long term or will it need to move to a federal level?
It can definitely succeed long term. Let's look at lottery. The more people that buy lottery tickets, the bigger the prize. The bigger the prize, more people buy tickets. Some of these states, like Idaho, are constrained by the number of people that they have in the state. So they created Powerball and Megabucks as a way to link states together. I don't believe there will be a federal lottery in our country and I don't believe there will be a federal online poker law in our country. But I do believe that some of the really small states that don't have liquidity will be able to link together to operate.
Tell us about U.S. Digital Gaming. What services can your company provide for states and operators looking to break into the industry?
We created this company almost three years ago as a complete end-to-end solution for tribes, states and casino companies that want to be in the online gaming business. What we do is we have everything starting with age verification and geo-location, to the games themselves, to the accounting, banking, all the way through to the marketing. We have experts in every area.
So if you were the chairman of an Indian tribe, I would go to you and I would say, "There's a great opportunity for you to bring in more revenue and more business into your casino. And we've got the entire online gaming system in place. So what we can do is be your online gaming partner."
What I want to be clear about is that we're not a "technology provider." We're an online gambling company that can partner with the stakeholders and take them into the world of Internet gambling.
That brings me to the big question. When do you expect online poker to be available to U.S. residents?
In 2012. Without a doubt there are states that will legalize it in 2012. There are a lot of considerations that all revolve around money. Once they work through that, you'll start to see this become legal in state after state after state. And when you and I talk again a year from now, you can be certain that there will be states that have online gambling operating in the U.S.
Stay up to date on all the latest news by following us on Twitter and liking us on Facebook.