ESPN's Norman Chad Scolded by Judge for Tweeting During Burglary Trial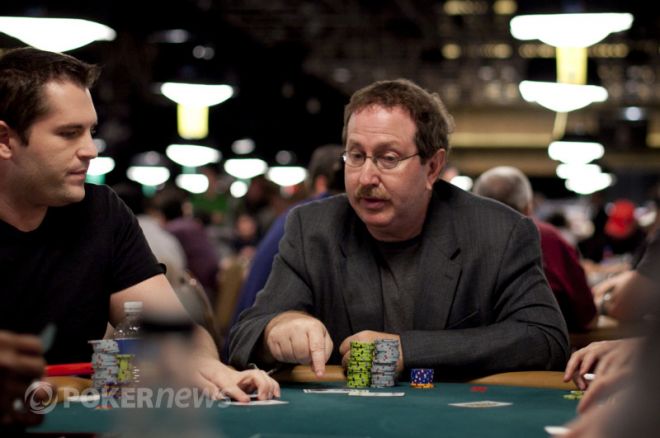 ESPN poker commentatorNorman Chad was given a slap on the wrist by a Los Angeles County Superior Court judge after Chad was caught Tweeting during a burglary trial last month. Chad, also known as "Juror #7," tweeted more than two dozen times from Jan. 10 through 12. He was giving running commentary during the proceedings, although he never actually revealed any key information about the case.
Trial underway at 10:30 am PT: I'm wearing my lucky hang-'em-high belt I had on when we fried some poor sucker for embezzlement in '07.

— Norman Chad (@NormanChad)
To allow me to live-tweet during the trial, I am hiding my iPhone in my left sock (where Bill Belichick keeps his red challenge flag).

— Norman Chad (@NormanChad)
Memo to WSOP: Jury seats in LA courthouse are far more comfortable than chairs in Rio Amazon Room. I'm going to bring you one to show you.

— Norman Chad (@NormanChad)
Ran into judge at Panda Express -- due to court rules, I couldn't tell her she was making a mistake ordering the orange chicken.

— Norman Chad (@NormanChad)
According to the Los Angeles Times, Chad was rebuked byJudge Laura Foland Priver for ignoring the court's warning that discussing the case or using a mobile device in the courtroom was prohibited. Chad's cover was blown during a lunch break on Jan. 12, when court services personnel approached the judge and told her they learned that Chad had been tweeting. He was dismissed from the case but ordered back to return for Wednesday's contempt hearing, the LA Times reports.
"He made a mockery of our system," Priver told Chad's attorney. "I'm disturbed by this behavior. Once the information is out there, it's out there forever. The public who sees these tweets is going to think this behavior is OK."
Chad apologized through his attorney to Priver during a contempt of court hearing. He was given a warning even though using social media to communicate during a trial is a misdemeanor in California.
Follow PokerNews on Twitter for up-to-the-minute news.