The Insiders: 888 CEO Brian Mattingley Talks Online Poker Legislation and More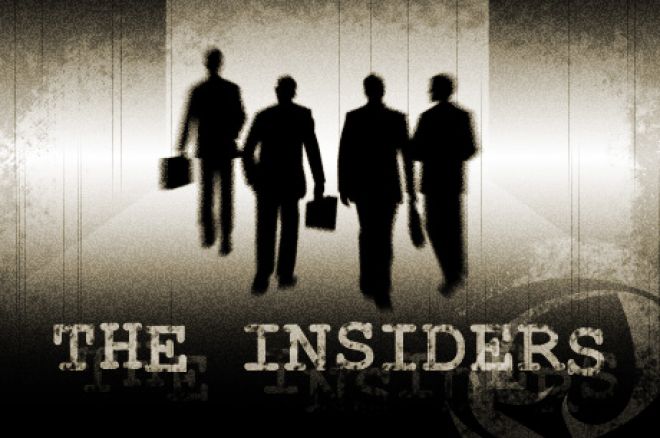 When George W. Bush signed the Unlawful Internet Enforcement Gambling Act (UIGEA) into law in 2006, U.K.-based gaming operator 888 Holdings had no choice but to suspend offerings of real-money games to U.S. players. The publicly traded company, which owns and operates 888poker, exited the market shortly thereafter, but the company's reputation was left in good standing with the U.S. government.
Now in 2012, 888poker's forward-thinking business strategies may finally pay off in the U.S. Legislation at an intrastate level is on the horizon, and the company has already extended its partnership with Caesars Interactive Entertainment into Nevada, a huge step forward in paving the way for 888poker to be an industry leader as soon as regulations are implemented.
PokerNews caught up with 888 Holdings Chief Executive Brian Mattingley to discuss the company's plans for the exciting new gaming space.
As the new CEO of 888, what are some of your goals for 888poker when a new regulated online gambling market is implemented in the United States?
We are taking things one step at a time. It does seem that it is a matter of when rather than if, and we are in a strong position — in respect of achieving the three necessary conditions to operate in the U.S. — having already obtained a certificate of suitability for our partnership with Caesars from Nevada in March, the only one currently issued to an online gaming operator.
We are in the license application process already to operate in Nevada. Given our deal with Caesars is non-exclusive, we are unsurprisingly in discussions with a number of relevant partners regarding the opportunities that may become available in this exciting market. We are definitely the prettiest girl in town! Our aim is to sign the right agreements with the right partners in order to build significant market share — both for 888poker and for our partner brands.
With Caesars and the World Series of Poker brand on your side, will 888/Caesars be the leader in the Nevada's online gaming space?
The Caesars deal is great for us. The incredibly strong performance of our poker brand over the past year and a half shows that we have the right product and platform to drive growth, and we believe we are well-positioned to perform strongly.
Unlike Full Tit Poker and PokerStars, 888 made the decision to exit the U.S. post-UIGEA in 2006. How much will that decision benefit 888 long-term now that legalized online gambling appears to be on the horizon?
As a responsible gaming company, listed on the London Stock Exchange, we believe that a strong corporate reputation is necessary to engender trust with both players and regulators. Through acting in line with local regulations in the markets in which we operate, it facilitates the signing of agreements worldwide. Our decision to exit the U.S. has been vindicated through the receipt of approval of our partnership with Caesars from the Nevada Gaming Commission.
When do you anticipate 888 having an online gaming operation up and running in the U.S? Would you be ready to go if your Nevada license is approved by June of this year?
We are currently in the process of a license application to operate in Nevada, which we are hopeful of receiving in time for us to launch as soon as the legalization of online gaming is confirmed.
What is 888's relationship with Trump Entertainment Resorts? Are you working on a partnership with Trump to offer online poker to U.S. residents?
As I said, due to our unique positioning in the U.S. we are in discussions with a number of partners. We will not comment on the identity of these until agreements are signed — watch this space!
Talk a little bit about 888's expansion into new markets to make up for the loss of the U.S. market. How has the company been able to weather the storm?
When we exited the U.S. market our revenue halved overnight. This was of course a big blow, but constant improvement and innovation in our products has meant that our revenues now outstrip those that we achieved when we operated in the US. This has been due to an expansion in our product offering — Bingo has been an important contributor, especially in the U.K. — but also a continuing focus on our core strengths.
The launch of Poker 6, our new platform, in 2010 has been a tremendous success. It has been the fastest growing poker site in the world over the past year, with a focus on entertainment and providing the casual player with the right environment helping to boost liquidity across all geographical markets. Our Casino product has also seen very strong growth.
888 recently signed MMA fighter Georges St-Pierre to represent 888poker at the World Series of Poker and other tournaments around the world. How did that deal come about?
We are keen to sign ambassadors who are respected and widely recognized in our target markets. As a three time Canadian Athlete of the Year and MMA World Champion, Georges is precisely the right sort of person that we are keen to represent our brand. We were delighted that he was keen to take up the role.
Do you expect Team 888poker to expand once online poker is regulated in the U.S.?
Should the U.S. market open up, we will explore a number of different avenues through which to build brand awareness and drive players to our sites. We have found the acquisition of brand ambassadors to be a good way of doing this, and so this may very well be something that we look to do with prominent US people.
What are some of your plans for 888poker in the near future? Anything we can look forward to?
888poker has seen many improvements over the past year. Players can now play with teams, via live cameras, and even in 3D! We will continue to innovate to provide our growing players numbers with what they want — you will have to keep an eye on the site to see what we are planning to do next!
Get all the latest PokerNews updates on your social media outlets. Follow us on Twitter and like us on Facebook now!