Norman Chad Whamboozled the Anti-Socialness of Poker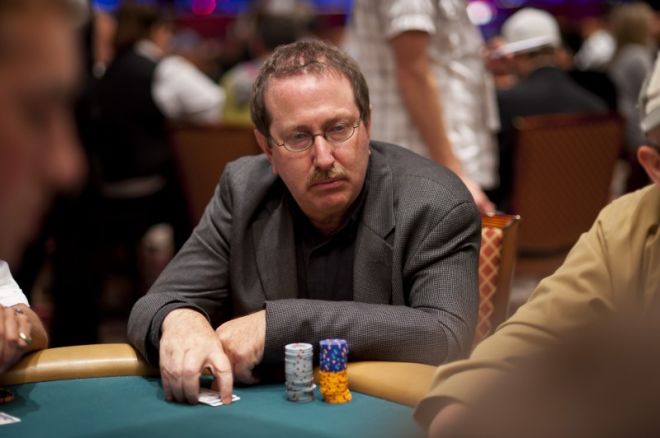 "This is beyond fairytale – it's inconceivable."
We call it "The Moneymaker Effect" because Chris Moneymaker is the player who actually won the 2003 World Series of Poker Main Event, but numerous other catalysts have been attributed to the poker boom. The broadcast itself is one of the major catalysts, and the contributions of both Norman Chad and Lon McEachern have helped the poker world tremendously.
For nearly a decade, Chad and McEachern have represented our game on the biggest stage possible, and, not only have they helped grow the game, but also they've established a trust relationship with the casual viewer. We know the routine and we know the jokes, but we keep coming back for more and we certainly keep laughing. Chad and McEachern are as influential as the winner of the Main Event themselves — and in some cases they've been even more influential.
I'm looking at you Jamie Gold, Jerry Yang and Peter Eastgate.
Chad and McEachern willingly accept the role of poker ambassador, and that's why everyone was pulling for Chad when he made Day 3 of Event 42: $2,500 Omaha/Seven Card Stud Hi-Low 8-or-Better on Sunday. Covering him was a blast, especially when we got down to the final 16 players. He was always smiling and always joking, making the tournament more enjoyable for everybody — including his opponents.
When tournament director Dan Fouts (no, not that Dan Fouts) was reading Chad's bio sheet, he listed a few facts, including his alma mater: Maryland University. There was a beat, and I was certain Fouts was going to say, "I believe they are the Ragin Cajuns."
He did not, unfortunately, but Chad provided plenty of humor throughout the final table. At one point, when he was severely short stacked, he was faced with a situation in which he could either commit the rest of his chips, or fold and wait for a better spot. So what did he do? He reached into his pocket for a fortune cookie, opened it, ate it, and read the fortune aloud.
The small piece of paper didn't help, however, and Chad decided to release his hand.
Chad doubled shortly thereafter but was eliminated within the hour in a hand of Omaha 8-or-better. When Chad moved all-in, he committed not only his chips, but his credit card and his AAA card, as well. Thankfully, when Chad was scooped by Danny Ratigan, they allowed him to pull back his nonplaying cards and return them safely to his wallet. On his way to the payout desk, Chad continued to smile and joke, something that rarely occurs, especially when players bust from final tables.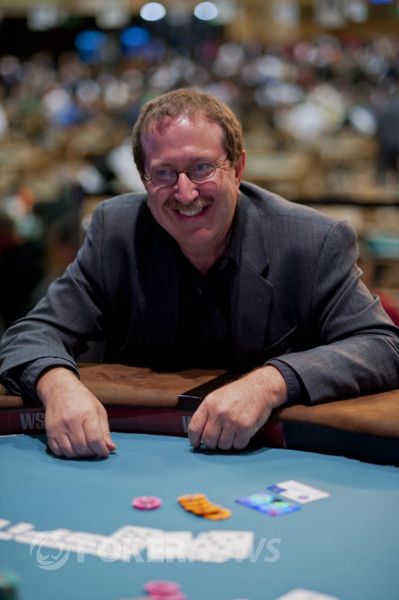 The Couch Slouch's demeanor and approach to the day was unbelievably refreshing, and it was a welcome change from the static silence that accompanies most Day 3s at the WSOP. Chad actually addressed the robotic nature of poker in his weekly column in the Washington Post, saying, "Anyway, to all of you online and offline pokerati, I'm asking you to realize we are surrounded by fellow humans. So let's interact with these other Homo sapiens in a more civilized fashion."
Chad also suggests that younger, online players tend to have, "the social prowess of a fire hydrant." This is very hilarious and mostly true — it's easy to tell which players lead a balanced, healthy life, and which ones click buttons from the time they wake up to the time they fall asleep. There is life outside of poker, and if you don't acknowledge that, then you're hurting yourself and the people around you. Likewise, if poker turns into a silent battle of wills where each hand is a microcosm of a cold war, then the casual player will eventually pass up the poker room in favor of a few rolls at the craps table, a hand or two of blackjack, or a couple of spins at the roulette table.
I understand that poker is competitive, and when you make it to a Day 3 at the WSOP, you're playing for a lot of money, but this game will die if the excitement fades. Remember the first time you played cards? Were you with your family? Your friends? The first time my high school friends and I played poker, we couldn't even drive yet. We got together in my friend's basement and played silly games like Follow the Queen and Criss Cross for dimes. The money that changed hands was inconsequential, yet we had a blast. We graduated to no-limit hold'em a few years later but still had more fun playing wild-card games because they were mindless and more enjoyable.
This isn't to say that there should be a Follow the Queen event at the WSOP — although if there were, I'd stake my friend Matt because he'd win every hand. I just want players to remember why they're here, and how special it is for amateur players when they venture to Vegas to compete for a bracelet. This is their one shining moment — don't ruin it by berating them or making them feel as if they're less valued than you think you are. They're not. In fact, they're the reason that we're all here, and the reason poker is profitable for the best players in the world. Without amateurs, this whole thing is for naught.
Watching Chad make an official WSOP final table was thoroughly enjoyable, and I can't wait to see what he and McEachern have in store for us this fall. Fingers crossed, the mascot Chad uses as the butt of all his collegiate jokes will be my Elon University Phoenix — our former mascot, the Fighting Christian, might offend some people.
Follow PokerNews on Twitter for up-to-the-minute news.