Meet PokerStars World Championship of Online Poker Host Mickey "mement_mori" Petersen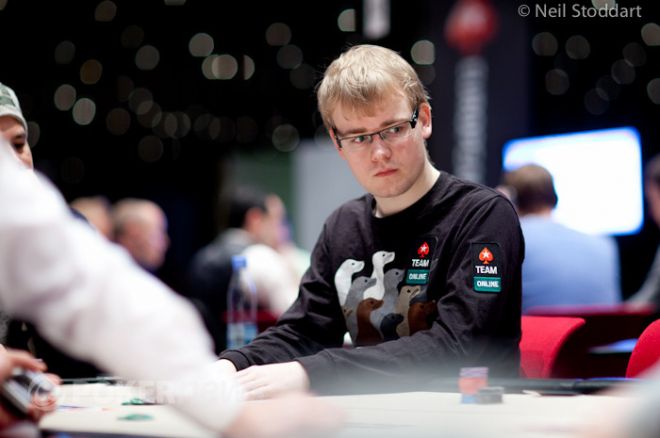 Name: Mickey Petersen
PokerStars screen name: mement_mori
Resides: Denmark
Game specialty: High-stakes MTTs
Denmark's Mickey "mement_mori" Petersen is one of the most successful online poker tournament players his country has ever produced. He's had an impressive run of high-profile results where he's won hundreds of thousands of dollars.
Most of his biggest results have come in Spring Championship of Online Poker (SCOOP) events, with highlights that include a runner-up finish in a $2,100 no-limit hold'em event in 2010 for $169,286 (after a chop). His results are so good in fact that Petersen has topped several online player of the year and leaderboard rankings, which he uses as motivation to keep his status as one of the world's best.
It's estimated that he's won over $4 million at the online tournament tables. Petersen recently made his mark on the live tournament scene when, in February 2012, he won EPT Copenhagen on home soil, taking the title and prize money of $444,595.
Learn more about Mickey by reading his blog or following him on Twitter @mickeydp.
What is your favorite type of poker game?
No-limit tournaments of course! I'm also a big fan of a game my friends and I invented in Las Vegas called 2-Card Rag (with Oceans); unfortunately it hasn't really caught on yet!
What tournament formats do you prefer?
Any kind of turbo, and I'm a big fan of the Ante Up and Super Knockout tournaments as well. They both have elements that make them a lot more complicated and intriguing than regular tournaments.
What is your biggest online tournament win?
My biggest online score was from chopping a $2,100 SCOOP Ante-Up event in 2010 four ways for $169,286.46.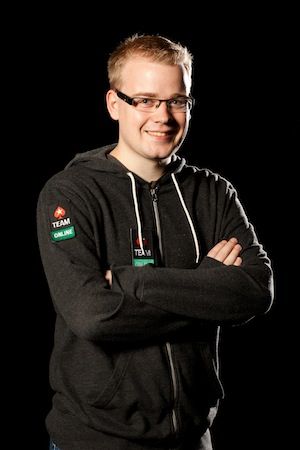 How did you become a member of PokerStars' Team Online?
As a predominantly online tournament player I felt like I would be a good addition to the diversity of Team Online. So about a year ago, I tried my luck applying directly to PokerStars.
What is your biggest ambition in poker?
I am not really one to set up goals (besides always striving to improve and play my best) but winning some combination of a WCOOP/SCOOP/TCOOP/WSOP bracelet would be pretty sweet!
Who is your best friend in poker?
I am very fortunate to have a very diverse group of friends in poker. As far as those I have talked the most strategy with, Rasmus "Bigoots" Sibast, Kenny "Kleath" Leathart and Mike "Timex" McDonald are all up there.
Who, of your opponents, do you respect the most?
That's a really long list if I had to mention everyone, but guys like Shaun Deeb, Bryn Kenney, "Cal42688," "Imdanuts," and "Skämmes" always impress me a lot.
If you weren't playing poker what would you be doing?
I don't even want to think about that one!
How did you come up with your screen name?
When I originally made the screen name it was actually supposed to say "memento_mori," but unfortunately I was so excited to sign up to an account that I clicked OK before actually making sure I spelled it correctly!
Memento Mori is a Latin phrase that can either be translated to "remember you will die" or "remember your mortality" and I chose it because I thought it served as a good metaphor for poker (and especially tournaments).
Give us some tips for improving in tournaments.
There is no doubt that discussing hands with friends, watching videos, and just observing good players are all great tools for improving, but in my opinion nothing beats putting in volume!
If you play a lot and try out different strategies, all of a sudden certain things will start clicking and you get a deeper understanding of why a play can be both profitable or unprofitable depending on the situation.