The Nightly Turbo: Erick Lindgren in Rehab, Jen Harman's Reality TV Show Cancelled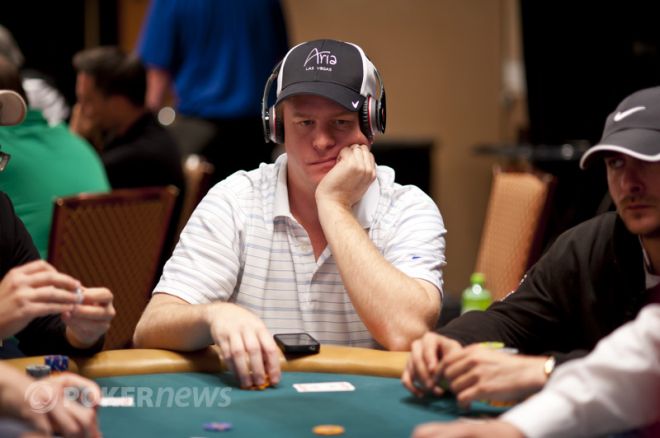 It was a busy weekend in the world of poker. The PokerStars Caribbean Adventure kicked off with a $100,000 buy-in, Erick Lindgren opened up about his infamous gambling debts, and Jen Harman's reality TV was reportedly cancelled. We'll bring you those stories and much more in this edition of the Nightly Turbo.
In Case You Missed It:
The final table was set at the PCA $100,000 buy-in Super High Roller. David "Doc" Sands led a talented field of eight finalists.
Did you miss the biggest hands from the first two days of the Super High Roller. Chad Holloway takes a look at some of the most memorable confrontations.
Didn't get a chance to sweat all of the big online tournaments this weekend? Don't worry, we've got you covered in this week's edition of the Sunday Briefing.
Erick Lindgren Comes Clean
Four years ago, Erick Lindgren was on top of the poker world. Coming off his first World Series of Poker Player of the Year award in 2008, Lindgren was virtually printing money at the tables, and earning even more as an owner and sponsored professional of Full Tilt Poker.
However, after Black Friday, several flaws in Lindgren's "All-American" image were exposed. In March 2012, Max "$kill Game" Weinberg started a thread at TwoPlusTwo.com, which outed Lindgren for welching on fantasy football bets. From there, many others came forward with similar accusations, and it was becoming clear that "E-Dog" had a serious gambling problem.
The biggest hit to Lindgren's reputation during PokerNews' exclusive interview with Howard Lederer. Lederer claimed that Lindgren received a double-credited loan from Full Tilt Poker by mistake, and Lindgren kept the extra $2 million despite Lederer's efforts to retrieve the money.
Lindgren had been silent regarding his outstanding debts until he spoke with Bluff Magazine last month. Editor-in-Chief Lance Bradley interviewed Lindgren at Morningside Recovery, a rehab facility in Newport Beach, California, where Lindgren has been working through his gambling addiction.
Lindgren told Bluff that his gambling debts climbed as high as $10 million at one point, and while he's been working on making good on all of his debts, it hasn't been an easy process without having a bankroll. Lindgren filed for Chapter 7 bankruptcy last year, and paying his bills has been difficult since last February.
Said Lindgren, "I owed people a bunch of money, and it's something that I've been working on for a long time, but I definitely slipped up, made some really bad mistakes and I needed to address that."
Bluff's feature piece on Lindgren is definitely worth a read. Check it out at Bluff.com.
Sin City Flops
Sin City Rules, a reality TV show featuring one poker pro Jennifer Harman, is only five episodes in, but is already rumored to have been cancelled by TLC.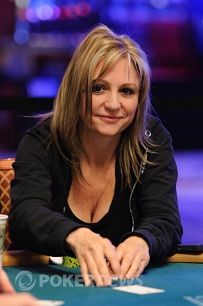 According to Vegas DeLuxe, either last Tuesday's or this Tuesday's episode will be the last one aired on the network, but the remaining three will air on TLC's U.S. website. The network will also reportedly fulfill previous overseas syndication deals for the first season (eight episodes) in its entirety.
The show is centered a group of high-powered women in Las Vegas. Joining Harman on the cast is designer Lana Fuchs, Rain Cosmetics owner Lori Montoya, entertainment reporter Alicia Jacobs, Kimberly Friedmutter (who is married to an architect responsible for much of the Las Vegas skyline), and businesswoman Amy Hanley.
The rumored cancellation came from two of the cast members who said they were informed of the show's fate from the network. However, neither TLC nor the production company (Evolution Media) has made an official announcement.
Cast member Alicia Jacobs, a Las Vegas TV reporter, issued the following statement:
"TLC & Evolution Media are two incredible powerhouses, both of whom create some of the best programming on TV. They have also afforded me the opportunity to work with some of the most talented and hard-working crews I've ever known ... true perfectionists.
"It is a privilege to be invited into viewer's homes, and that is something I always take very seriously. I hope that my cast mates are appreciative of this fact."
The Las Vegas Sun has more.
Chad Elie Catches a Break
Attorneys for Chad Elie, a former payment processor for PokerStars and Full Tilt Poker, have convinced a federal judge to recommend that Elie serve his five-month prison sentence in less severe surroundings than the maximum security prison he was originally assigned to late last month.
Elie, who last March pleaded guilty to conspiring to commit bank fraud and operating an illegal gambling business in the United States, was set to begin his five-month sentence on Monday. However, Judge Lewis Kaplan delayed Elie's reporting date by three weeks to allow prison officials to review Kaplan's recommendation. If he is assigned to a minimum security prison, Elie will be allowed more regular visits from his family, as well as other privileges not permitted in a maximum security facility.
Elie was furious upon hearing his original assignment to the Brooklyn Metropolitan Detention Center, a place allegedly referred to as "Hell" by former guards, according to Elie. "I kept our freedoms open, and now I get to go to PRISON with rapist and murders," Elie wrote via Twitter on Dec. 23.
His tone was much different after learning of Kaplan's recommendation:
The Judge in my case postponed my reporting date to end of January. He does not want me in Maximum Security Prison. #JudgeKaplan

— Chad Elie (@BlackFridayChad)
Nevada to Share Online Poker Liquidity?
A bill has been introduced in the Nevada General Assembly which would allow for the state to enter into gaming compacts with other states, increasing the liquidity pool for states that legalize online gambling.
The bill, titled Assembly Bill 5, changes language to existing regulations that permit online gambling offerings only to residents in the Silver State. Should the bill pass, Nevada will be able to work together with other states to provide online poker.
Assembly Bill 5 is expected to be heard after the legislative session begins on Feb. 4, 2013.
Nevada and Delaware are the only two states to approve online poker in the U.S., but other states have shown interest in the market since the Department of Justice reversed its opinion of the Wire Act in December 2011. New Jersey and California are among the other states to propose bills which would legalize intrastate online poker. Last month, the New Jersey state legislature passed a law legalizing online gaming and the bill is now waiting to be signed by Gov. Chris Christie.
For more, check out the story at the Las Vegas Review-Journal.
Vanessa Takes the Plunge
Congratulations are in order to Team PokerStars Pro Vanessa Selbst, who recently got engaged to longtime girlfriend Miranda Forster.
The announcement came over the weekend from Selbst, who shared the news via Twitter:
Got engaged to @mm_forster! Told her I did it tonight because I thought it would make me lucky for the super high roller tomorrow.

— Vanessa Selbst (@VanessaSelbst)
Selbst was eliminated from the PCA Super High Roller in 11th place on Sunday, but she jumped right back into the action by registering for the Main Event on Monday. Selbst discussed the PCA and her engagement in an interview with PokerNews' Kristy Arnett:
The PokerStars Blog has more.
Deadman Wins WPT National Series Dublin
Simon Deadman won the PKR World Poker Tour National Series Dublin Main Event over the weekend, earning €67,500 in prize money.
Deadman outlasted a field of 238 players, including a strong final table which consisted of Sean Prendiville, Daniel Laming, Tommy O'Rourke, Ben Carpenter, Jack Salter, and former UKIPT Edinburgh champion Fintan Gavin. Deadman bested Joachin Haraldstad heads-up to secure the title in Dublin on Sunday.
Deadman's first victory of the year followed his breakout 2012 which included a runner-up finish at the Genting Poker Series Stoke Main Event, a fourth place finish at the GUKPT Coventry, and a title at the GUKPT Blackpool Main Event.
Here's how the final table played out:
| Place | Player | Prize |
| --- | --- | --- |
| 1 | Simon Deadman | €67,500 |
| 2 | Joachim Haraldstad | €47,100 |
| 3 | Sean Prendiville | €30,250 |
| 4 | Jack Salter | €22,350 |
| 5 | Ben Carpenter | €16,750 |
| 6 | Tommy O'Rourke | €13,750 |
| 7 | Daniel Laming | €11,250 |
| 8 | Fintan Gavin | €8,900 |
| 9 | Phillip Danner | €6,700 |
| 10 | Charley Harvey | €4,900 |
Get the full recap at UK PokerNews.
Frank Fahrenkopf Steps Down from AGA Chair
In surprising news on Monday, Frank Fahrenkopf announced that he is stepping down from his role as president and CEO of the American Gaming Association (AGA), effective June 30.
Fahrenkopf has been the first and only chief executive of the AGA since its inception in July 1995. Under his leadership, the AGA aimed to create a better understanding of the gaming industry by bringing the facts about it to the general public, elected officials, other decision makers and the media through education and advocacy.
Richard Haddrill, chairman of Bally Technologies Inc. and chairman of the AGA, said that Fahrenkopf has been a "steady, thoughtful leader through a period of great change for our industry and has steered us through some of its most difficult challenges."
"I have enjoyed my time at the helm of this incredible organization and am proud to have represented an industry that provides tens of millions of men and women with the best entertainment value in the world," Fahrenkopf said in a press release. "It has been a true honor to work with so many passionate and innovative leaders as we have moved the industry forward during the past 17 1/2 years."
In addition to his work with the AGA, Fahrenkopf served as chairman of the Republication National Committee for six of Ronald Reagan's eight years in the White House and led the party through successful presidential elections in 1984 and 1988. He continues to serve as co-chairman of the Commission on Presidential Debates.
Fahrenkopf will be retained as an AGA consultant to assist with the transition through at least the end of the year. Fahrenkopf's successor will be hired by an executive search firm.
Read the full press release at AmericanGaming.org.
Poker Terms IRL: Atlantis Edition
Kristy Arnett and Sarah Grant are back in the Bahamas for the 2013 PokerStars Caribbean Adventure. Shortly after arriving to Atlantis, the two ladies took a tour around the gorgeous resort — while coming up with some relevant poker terms used in real life.
Get all the latest PokerNews updates on your social media outlets. Follow us on Twitter and find us both Facebook and Google+!