FireKeepers Casino to Host First PokerNews MSPT Event in Michigan
Mid-States Poker Tour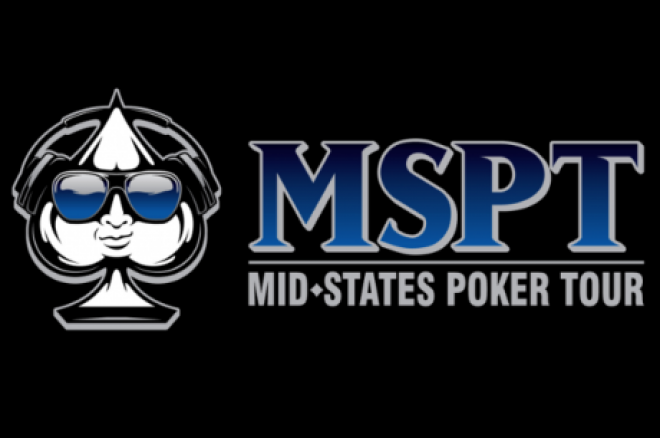 FireKeepers Casino and Hotel in Battle Creek, Michigan, is nearly equidistant from Chicago and Detroit. The beautiful property, opened in August 2009, recently added a hotel that features six restaurants, a huge gaming floor, a bingo room, and a very busy poker room. The most common game in the poker room $1/2 no-limit hold'em, with multiple tables running 24 hours a day.
Flying into the area is easy, with big airports in Lansing, Detroit, and Chicago, as well as a fine airport in Battle Creek itself. Located right off Exit 104 from Highway I-94, driving to FireKeepers is also simple and fast from anywhere in the area.
The PokerNews Mid-States Poker Tour will make its first-ever stop at FireKeepers March 2 through 10, 2013. The lavish poker room will host weekly $250 MSPT Qualifiers every Tuesday at 7 p.m. from Feb. 5 until the big show rolls in – the top 20 percent in each Qualifier will earn a $1,100 Main Event seat. The Main Event, which will run March 7 through 10, will include three Day 1 flights. The final table will be broadcasted live on PokerNews.com with hole cards.
"Firekeepers is a very friendly and active room," said professional poker player and MSPT ambassador Chris "Fox" Wallace. "I'm originally from Michigan and still pass through often, so I've been to FireKeepers a number of times. You'll want to get there early on weekend nights to avoid a wait.
"Definitely my favorite card room in Michigan," he added. " I'm looking forward to seeing some family and old friends when we visit FireKeepers this March."
We're looking forward to drawing a huge field from metro areas on all sides, and registration will be limited, so show up early to make sure you get in. FireKeepers is allowing preregistration, so call now. If you miss this event, the MSPT will be back in town in late August for another round and another shot at an MSPT bracelet and some big money!
The PokerNews Mid-States Poker Tour has a full schedule set up for 2013, including at least 14 events in six states. Prize money awarded for Season IV may reach $3 million — a new single-season record for the MSPT.
Click here to view the schedule for the PokerNews Mid-States Poker Tour at FireKeepers. For lodging information, click here.
For more information on the complete MSPT schedule, visit MSPTPoker.com.
Follow the PokerNews MSPT on Twitter, like PokerNews MSPT on Facebook, and follow PokerNews on Twitter for up-to-the-minute news.