PokerNews Book Review: Ship It Holla Ballas! by Jonathan Grotenstein & Storms Reback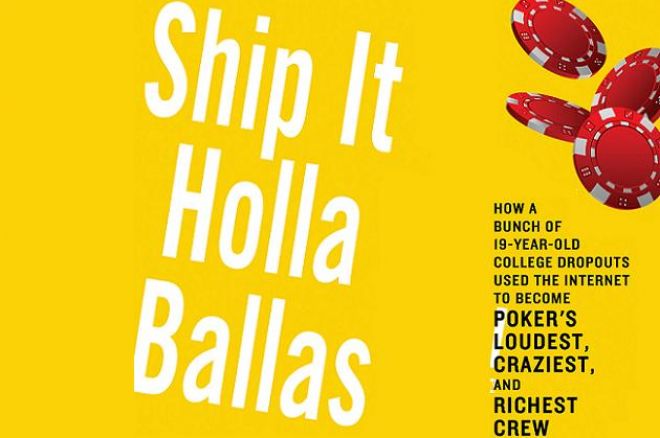 Ship It Holla Ballas!: How a Bunch of 19-Year-Old College Dropouts Used the Internet to Become Poker's Loudest, Craziest, and Rich Crew is an account of the rise of the original college dropouts turned online poker pros, and how they went from obscurity to become some of the biggest names in the game. The book, co-authored by Jonathan Grotenstein and Storms Reback, highlights the rise of such players as Andrew Robl, David Benefield, Phil Galfond and Tom Dwan. Between the covers, the reader is treated to tales on how the players met, partied, grinded and flaunted their newfound fortunes.
There was so much I liked about this book that it's hard to fit into a short review. The most appealing thing for me was having the chance to read about the exploits of poker's newest superstars. When I sat down and tried to think of the first time I was exposed to players like Robl, Dwan, Galfond and Benefield, it was after they had all became relatively famous in the industry. Ship It Hollas Ballas! fills in the blanks of what happened in between the time they first learned the game to when they finally made it in the poker world.
The book brushes aside the foundation of poker and retelling of poker hands in favor of the more interesting facets of the game: money, fame, and what you can do when you have both. Many of us have circled the sun enough times to develop an appreciation and respect for the power of money, but when you're 19, things are a bit different. Reading about the exploits of these young kids, knowing full well there exist even grittier and dirtier stories that haven't been shared, is a fun ride full of both disdain and admiration.
Finally, the book includes some must-see photos of the main subjects from their younger days. Not only does this help put names to faces, but many of the photos are hilarious. Seeing these players in their element before they became "professionals" brought a smile to my face and was almost like having "friend-only" access to their Facebook photo albums.
The only qualm I had with the book was the use of screen names as opposed to the players' real names, which aren't mentioned at all. Grotenstein provided an explanation for this in our interview, which you can read below, but I would much rather know the person behind the alias. As such, I took the liberty of researching most of the aliases and compiled a list of players you'll read about in the book:
| | | | | |
| --- | --- | --- | --- | --- |
| Dave "Irieguy" Elliott | — | Peter "Apathy" Jetten | — | Kevin "Bonafone" Boudreau |
| Mario "Deuce2High" Silvestri | — | Alan "TheUsher" Sass | — | Jonathan "FieryJustice" Little |
| Travis "TravestyFund" Rice | — | Blake "EmpireMaker2" Stevenson | — | Alec "Traheho" Torelli |
Ship It Hollas Ballas! was engaging, spellbinding and at times unbelievable. It is, without a doubt, the best nonstrategy book I've read in recent years. Grotenstein and Reback told the story in such a captivating way that I managed to plow through the 320-page book in just two days. To say I couldn't put it down is a lie, but to say I only did once isn't. It's just that good.
I had the chance to speak with Grotenstein, who was kind enough to some questions about the book.
PokerNews: What inspired you and Storms Reback to write Ship It Holla Ballas? When did you begin this project?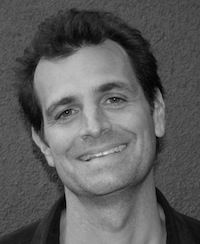 Jonathan Grotenstein: The idea took root during the 2006 World Series of Poker. Storms and I were both amazed at the number of players who looked like they were still in college. It brought to mind my first trip to a card room, where, as a terrified 21-year-old, I lost my full $20 bankroll in maybe 10 minutes to a ferocious table of old ladies attached to various means of life support.
These 21-year-olds, in contrast, were wild-eyed savages, routinely three- and four-betting before the flop in tournaments carrying entry fees more expensive than my first car. It took us awhile to realize that we'd run into poker's future: the kids who were 18 when Moneymaker happened, and — thanks to online poker — had the opportunity to play three-or-so million warm-up hands before stepping into a brick-and-mortar tournament.
When and how did you first hear of the Ship It Holla Ballas?
When we started digging around for an angle into the story, vaguely defined as "those damned Internet kids," Storms suggested Andrew Robl, who he'd interviewed earlier for a magazine article. When we discovered that Andrew had already done half of our work for us — having documented, in embarrassing detail, a couple of years of life with his merry crew — we knew we'd found our man.
By the way, it's worth pointing out that Andrew had the good sense to take down his website years before we found it. The mirrored site we stumbled into, shipithollaballa.net, is actually hosted by a sketchy character with an apparent axe to grind who has refused to remove the content despite Andrew's repeated protests.
Was it difficult to reach out and get the cooperation of the subjects?
We contacted Andrew, who was justifiably hesitant to further embarrass himself. We were somehow able to persuade him that the additional mortification would be therapeutic, and he reached out to the others on our behalf.
Were most of them forthcoming or was it hard to pry out information?
They're poker players, so information was often played close to the vest. But as excellent poker players, they know how to read people, and figured out pretty early on that Storms and I, while arguably sketchy characters ourselves, were probably harmless.
Were there any of the Ship It Holla Ballas who didn't want to help?
We wished we could have spoken to Phil Galfond; it would have been a much funnier book. And the night I missed "durrrr's" phone call from Paris is going to haunt me for a while.
Not to play favorites, but of the Ship It Holla Ballas, who did you enjoy talking with most?
Aside from Andrew, who we came to think of as family, Dave Benefield is the kind of person that we would have enjoyed taking exotic controlled substances with, were that the sort of thing that any of us did anymore. And Peter Jetten, no secret here, fellas, is a very sexy guy.
How come you refer to everyone in the book by his online screen name? Why not use their real names?
During this brief pre-Facebook blip in the Internet era, screen names were everybody's first impression when they met online. It's a strange way to get to know another person, and we wanted to convey some of that strangeness to the reader.
Any chance of a Ship It Holla Ballas sequel years down the road?
As we explained to Peter Jetten, just as he was sitting down to dine with us, the book's narrative arc would benefit greatly from a World Series victory or a tragic death. Peter's refused to dine with us since, not without a food taster, anyway, until a Balla wins the Main Event. Notwithstanding those two milestones, assuming they grow up to be the kind of interesting adults that I think they'll become, well, who doesn't love a sequel?
To purchase your copy of Ship It Holla Ballas!, visit our Poker Books section and click "buy". Before you do, you can read an except from the book:
Get all the latest PokerNews updates on your social media outlets. Follow us on Twitter and find us both Facebook and Google+!