Atlantic Club COO Michael Frawley Talks About Pending PokerStars Deal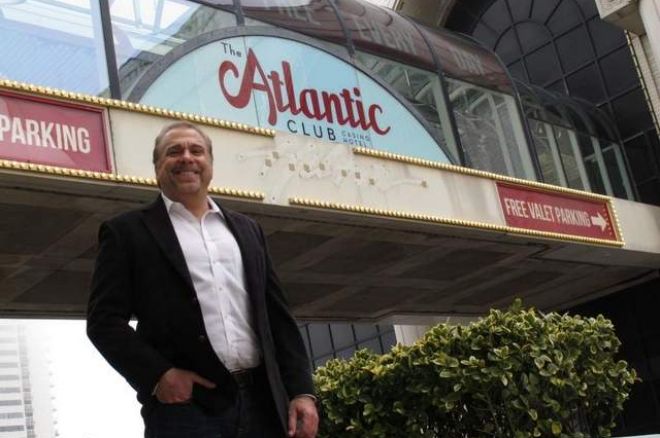 Earlier this week, NJ Today's Managing Editor Mike Schneider spoke with Michael Frawley, the COO of Atlantic Club Casino Hotel in Atlantic City, New Jersey. The two discussed the pending deal between the casino and PokerStars, capital investment and online poker in the state.
In December, the Wall Street Journal first reported that Rational Group, parent company of PokerStars, was interested in purchasing a New Jersey casino to re-enter the U.S. market. That was later verified by the Press of Atlantic City, in addition to Eric Hollreiser, Rational Group's head of corporate communications, who confirmed to PokerNews that the company had agreed to acquire the Atlantic Club Casino Hotel from Resorts International Holdings. That deal is now pending as PokerStars waits for an Interim Casino Authorization by New Jersey gaming authorities.
"I am very pleased with the things that I'm hearing from the governor's office," Frawley said in the interview. "I'm very pleased with the things I'm hearing from PokerStars. I think that if you look at more capital investment, the more the casinos are profitable, the more capital investment they'll make, the more people are apt to come, the more we're able to build our properties up to where we want them to be."
Frawley went on to say that he expects PokerStars to invest $20 million in the property in the first year alone, with that climbing over $40 million over the next five years. "I know that there are plans to invest in other places in the state," Frawley said. "We are also going to have to build a data center on property which is a very significant property investment."
You can view other highlights from the interview below.
PokerStars would transform the property. As Frawley said: "the one thing that they've been great about is the plans that they're going to make the property representative of their brand."
The Atlantic Club's financial situation was dire before the proposed deal with PokerStars.
Frawley believes that Caesars may have an agenda, one they are upholding via the American Gaming Association.
Frawley is confident that measures will be in place to deter underage and problem gambling.
Here's a look at the interview with Frawley:
*Lead picture courtesy of mycentraljersey.com.
Get all the latest PokerNews updates on your social media outlets. Follow us on Twitter and find us both Facebook and Google+!