Best Clubs in Las Vegas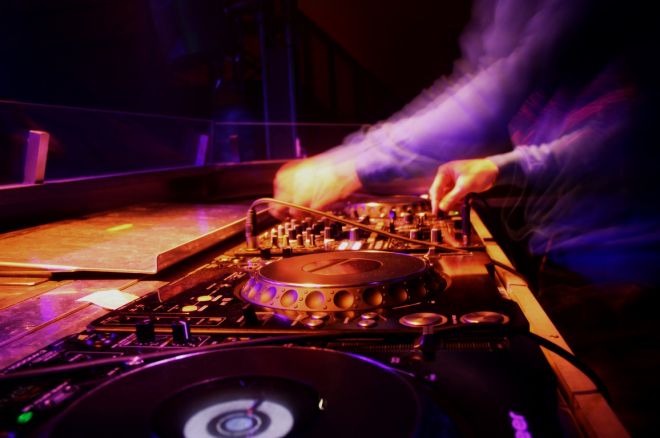 Many successful poker players realize that balance is necessary in order to succeed in both poker and life. While the WSOP offers a very profitable opportunity to increase your bankroll, it would be a shame to come to Las Vegas and not experience some of the attractions that the entertainment capital of the world has to offer.
Although the Rio has a very nice bar in the Voodoo Lounge, there are many great clubs close by that are easy and convenient to visit for those that would like to explore a bit of the Strip. Here are some of our favorites:
XS at Encore
Positioned perfectly in the shopping esplanade that connects Encore with its older sister, Wynn, XS welcomes you into its 40,000 square feet with a design inspired by the sexy curves of the human body and decorated in rich gold, black, bronze and browns. The interior, which boasts 95 VIP tables, is highlighted by dance poles designed to look like lanterns, massive chandeliers spread throughout, mirrored mosaics on the walls, gold crocodile-embossed leather on the furniture, and brushed brass and gold-colored resin bar tops. Two giant glass doors open up into the outdoor space of the nightclub, which is part of the Encore pool area by day where you'll find 30 VIP Cabanas surrounding an illuminated pool, island bar and gaming area.
Surrender at The Wynn
Steve Wynn opened a 60,000-square-foot nightclub and beach-club combo shortly after The Wynn opened in 2010. The indoor element is tiny compared to the space as a whole, clocking in at 5,000 square feet with leopard-print carpets, bright yellow tufted leather banquettes, two raised stages with go-go dancers decked out in gold mesh skirts and leopard bikini tops, and a center bar with a giant snake positioned above it ― an ode to the Garden of Eden overall theme of Surrender.
Outside is where the space is spectacular. Guests are entranced by three ever-changing illuminated pools that spout water to the beat of music. The pools are surrounded by 40-foot palm trees, private day beds, tables and cabanas. If you want a true VIP experience, go all out for one of eight exclusive bungalows featuring private balconies overlooking the strip, a hot tub, your own bathroom with a shower, and a personal bouncer who ensures that late-night stragglers are kept out, or let in, depending on how friendly you're feeling, and how attractive they are looking.
Rain at the Palms
Rain is probably the most well-established and hyped of the night spots at the Palms. While the line is almost always very long, it is considered to be one of the nicer and more exclusive clubs that Las Vegas has to offer. Rain features multiple floors which are available to different levels of VIPs, depending on how much you want to spend. Cabanas, waterbooths, and skyboxes are all fun options if you shell out some extra dough; otherwise, they have a nice dance floor on their bottom level that is usually very busy.
Hakkasan at MGM
The Strip's most expensive nightclub debuted at MGM last year, giving the casino a Vegas-style club that matched (and exceeded) many of its adversaries. The five-story, 80,000-square-foot restaurant and nightclub features a wide variety of experiences and celebrity entertainment, including music headliners deadmau5, Tiësto, Calvin Harris and Steve Aoki. You'll feel like you're inside a concert arena during a show, surrounded by dancers and an incredible lighting and sound system.
To help make your decision, PokerNews' Sarah Grant spoke with some poker pros about their favorite hot spots in Las Vegas: