Ultimate Poker Signs Antonio Esfandiari as Brand Ambassador (Updated)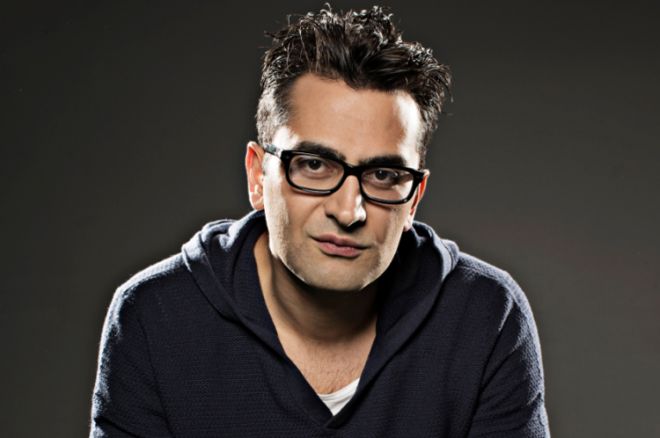 Ultimate Poker, a licensed online poker site set to launch real-money poker in Nevada this year, announced Tuesday that it has signed poker pro Antonio Esfandiari as its brand ambassador.
Esfandiari is poker's all-time winningest tournament player with more than $24 million in winnings during his career. He owns two World Poker Tour titles and three World Series of Poker bracelets, including a one-of-a-kind platinum bracelet at last year's Big One for One Drop where he won $18.3 million.
According to an Ultimate Poker press release, Esfandiari will lend "the voice and weight of a true champion to a brand committed to becoming the players' choice for online poker."
"We're thrilled to have Antonio Esfandiari represent our company," said Ultimate Poker chairman Tom Breitling. "Antonio is the ultimate champion and modern poker player. He brings the gaming lifestyle to the online arena with his work-hard, play-hard attitude."
Ultimate Poker is owned by Fertitta Interactive LLC, which received its interactive gaming license in Nevada last October. The license will allow Fertitta Interactive to provide real-money online poker under the Ultimate Poker brand. Fertitta began developing Ultimate Poker when it acquired gaming company CyberArts Licensing LLC last October. The company says it will launch its real-money poker offering in Nevada by the end of 2013.
As the online poker product of Station Casinos and Fertitta Interactive, Ultimate Poker is also the exclusive online gaming partner of the Ultimate Fighting Championship (UFC).
"With our unique ability to leverage the overlapping demographics between online gaming, traditional gaming and the worldwide sports and entertainment brand of the UFC, Ultimate Gaming is ideally positioned to rapidly capture a significant following in the United States and throughout the globe," Breitling said after the company received its license last year.
Update (5:48 p.m. EST): PokerNews reached out to Esfandiari for comment, and he offered the following:
"It feels awesome. I don't really know how else to put it. It's so wonderful to be with a company that is regulated by the Nevada Gaming Commission. It's just huge. For me, I sleep good at night knowing that my name is associated with a company where I know for sure that everybody is going to get paid back and it's completely legal and legit."
We also asked Esfandiari if he knew when the deal was going to get done.
"It's been in the works for a while. I've been good friends with Tom Breitling for many years, and I like him very much. He's actually a good friend of mine, so to be in business with someone you like, trust, and respect — and in a way look up to, because he's a very successful, creative, business guy — feels great. Of course, my agent Brian Balsbaugh was in those conversations. We hammered out the details, we signed the deal, and life is good."
Finally, we asked Esfandiari what he's looking forward to the most with Ultimate Poker.
"One is sitting in my apartment in Las Vegas, Nevada, in my underwear, and playing poker on a legal site. And two, the cross-promotions that we have with the UFC. Players will be able to win packages and be able to have experiences with the UFC that no one else will be able to have. I love the UFC, so it works out perfectly."
Get all the latest PokerNews updates on your social media outlets. Follow us on Twitter and like us on Facebook now!