Tony G to Test Whether Oxford University Students are Qualified to Play Poker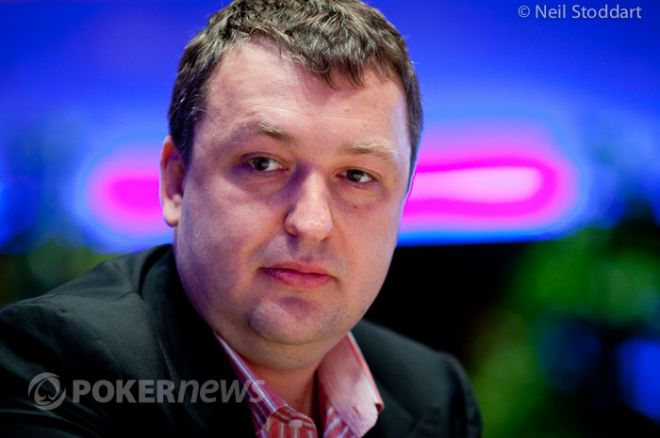 The infamous Tony G is heading to the world famous Oxford University where he will test whether the students there are qualified to play poker!
Unable to attend Oxford Cup XI event on June 9, Tony G agreed to grace Oxford University with his presence on June 4 and will play in the Oxford Cup Warm-Up event with a bounty on his head.
"I'm looking forward to meeting the members of the Oxford University Poker Federation. It is time to find out if they are qualified and have true heart and commitment," said Tony G when asked about his Oxford University visit. "They have a lot of potential and I am sure they will appreciate my guiding hand. It's a big, bad world out there – I don't want them to get crushed!"
The Oxford University Poker Federation plans on taking Tony G out for dinner at Exeter College dining hall (which we have been told is very similar to Hogwarts from Harry Potter) before heading to the play a poker tournament and cash games at the university. The venues for the dinner and the poker festivities had to be rearranged last minute because of huge demand from the poker federation's members.
Joe Barnard, the chief operations officer for the International Federation of Poker, has worked tirelessly to make the Oxford Cup XI a success. The addition of Tony G to the player listing has caused unprecedented excitement around campus.
"Within seconds of me creating the Facebook event listing I had a ton of people messaging me about it to secure a place," Barnard explained to PokerNews. "The buzz around Oxford is immense! We cannot wait to meet Tony in person and he's already started the banter online, suggesting we 'get the bike ready!' Joking aside, we are ecstatic about Tony G gracing us with his presence and thankful to him for supporting UK student poker. We will of course still do our best to take him down!"
The Oxford Cup is an annual tournament that allows students to play poker against poker professionals and celebrities. Players such as Simon Trumper, Dave "El Blondie" Colclough, Anthony Holden, Gus Hansen, Greg Raymer and even Phil Hellmuth have taken part in previous editions. Nothing, however, will have prepared the Oxford University students for the arrival of Tony G!
PokerNews will bring you more on Tony G's visit, including guest articles from a number of students who are attempting to send Tony G on his bike.
Get all the latest PokerNews updates on your social media outlets. Follow us on Twitter and find us both Facebook and Google+!