PokerStars' Parent Company Files Appeal Over Atlantic Club Casino Controversy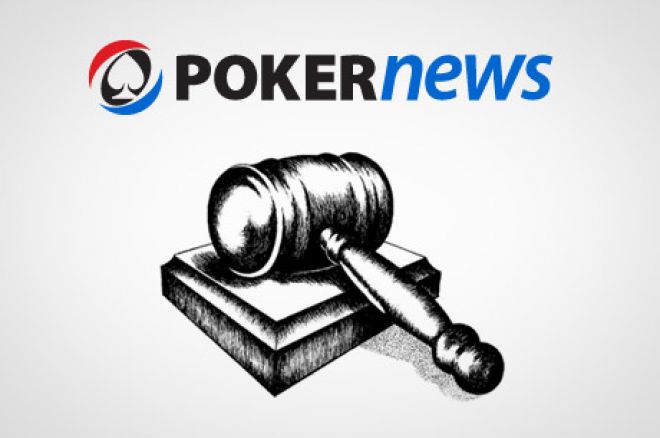 The Rational Group, parent company of the world's largest online poker website (PokerStars), filed an appeal of the New Jersey Superior Court ruling that cost it the right to buy the Atlantic Club Casino in Atlantic City.
The Rational Group had already paid $11 million of the $15 million deal as an advance toward the purchase price, which is by far the lowest price ever paid for a casino in New Jersey. However, on May 17, a state Superior Court judge ruled that Atlantic Club could terminate the contract and keep the $11 million already paid, ruling that the April 26 deadline for Rational Group to obtain preliminary approval from state authorities to own a casino had passed.
In the appeal, the Rational Group claimed that Judge Raymond Batten made several errors, including misinterpreting a time limit for sealing the deal, and effectively blocked New Jersey casino regulators from regulating their review of the sale. The company also argues that Batten "improperly considered" testimony from Atlantic Club's witnesses and relied on documents that were not formally entered as evidence.
In a 34-page brief accompanying its appeal, the Rational Group argues that the 120-day deadline should have started from the day its application for state approval was complete, not from the date the sale was rendered.
According to the contract, it gave either party the right to cancel the deal if Rational had not obtained state approval by April 26. However, the company's approval to own and operate a casino was not complete until early April.
Batten also ruled that the temporary order for which Atlantic Club could not seek new buyers was no longer valid and therefore void.
The interest of purchasing Atlantic Club developed from the legalization of online wagering within the state. Starting Nov. 26, Atlantic City casinos are scheduled to begin offering online wagering for their slot machines and table games.
It is estimated that online wagering will boost revenues of Atlantic City casinos anywhere from $200 million to $2 billion annually.
Last year, PokerStars agreed to pay $547 million to the U.S. Department of Justice and $184 million to poker players overseas to settle a lawsuit that included charges of money laundering, bank fraud, and illegal gambling. The company admitted to no wrongdoing or guilt and says it is in good standing with both national and international governments.
According to court documents, Rational contended that it saved Atlantic City from bankruptcy. Since the start of the year, gambling revenue in Atlantic City is up 27 percent, including a 25 percent increase just in May.
Read more at PressOfAtlanticCity.com.