Full Tilt Poker Claims Administration Update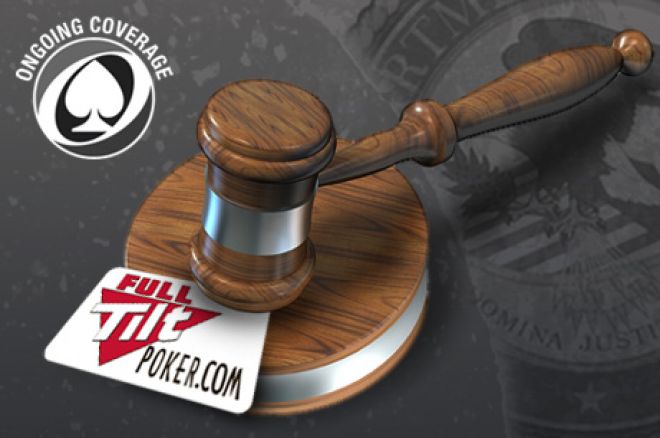 In March, the United States Attorney for the Southern District of New York named the Garden City Group ("GCG") as the Claims Administrator chosen to oversee the repayment of Full Tilt Poker players based in the United States set forth in both the civil money laundering and forfeiture action United States v. PokerStars, et al. On the first day of August, the GCG updated players on calculation formula that will be used and the start of the claims process the via their dedicated website, www.FullTiltPokerClaims.com.
Here is what the update said:
GCG, working with the Asset Forfeiture Unit of the United States Attorney's Office for the Southern District of New York and the Asset Forfeiture and Money Laundering Section of the United States Department of Justice, has completed the review of data provided by Full Tilt Poker ("FTP"). It has been determined that the calculation formula to be used for the Petition for Remission process will be based on players' final balances with FTP as of April 15, 2011 (the "FTP Account Balances"). The claims process will begin shortly. Once the process begins, GCG will email instructions on how to complete an online claim to all potentially eligible claimants identified by GCG utilizing data supplied by FTP. Account balances from online poker sites other than FTP are not included in this remission process. Petitioners must also meet all other requirements outlined in 28 C.F.R. § 9.8 to be considered eligible for remission.

If you do not receive an email notice and you believe you are eligible to participate in the remission process, you may file a claim online using the directions that will be provided on this website.

If the forfeited funds available for distribution equal or exceed the aggregate FTP Account Balances for all eligible Petitioners, each eligible Petitioner with an approved claim will receive the entirety of his or her FTP Account Balance. If the aggregate FTP Account Balances for all eligible Petitioners exceed the funds available for distribution, payments shall be made to eligible Petitioners on a pro rata basis.
The poker community has long anticipated an update regarding the repayment of players after PokerStars settled with the DOJ and forfeited $547 million to the United States government in August of last year. By doing so, PokerStars acquired Full Tilt Poker's assets (which they relaunched in November) and admitted no wrongdoing in the alleged bank fraud, wire fraud, money laundering, and illegal gambling offenses.
PokerNews will be following the FTP repayment saga as details emerge. For more information, visit fulltiltpokerclaims.com.
Get all the latest PokerNews updates on your social media outlets. Follow us on Twitter and find us on both Facebook and Google+!