Seminole Hard Rock Poker Open: Campanello on Live Poker, "Circuit Grinders," and More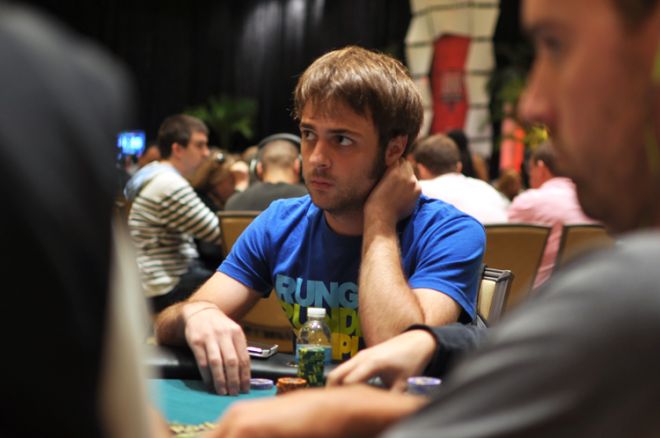 Fresh off of winning a World Series of Poker bracelet this summer in Event #33: $2,500 Seven Card Razz and finishing fifth in the Seminole Hard Rock Poker Open $1 Million Guarantee, young Bryan Campanello sits down to talk with PokerNews about his recent success, "circuit grinders," the post-Black Friday poker players, and more.
PokerNews: You just finished fifth in the million-dollar guarantee. Can you talk about that tournament?
Bryan Campanello: It's really nice whenever you're about to play a re-entry $5,000, the WinStar $5,000 tournament, and the WinStar $2,500 re-entry tournament to get a good score and feel confident. I'll have a ton – something like $30,000 in tournament buy-ins – this month, so it's really nice to play a small buy-in, go deep, get a big score, and feel confident and prepared going forward.
Can you explain how, despite starting the final day as the chip leader, it's really hard to get fifth in a tournament of that size?
I started the final day with only like 97 big blinds. I didn't have 300 bigs (sic). It's still tournament poker, the shortest stack had 14 big blinds, he can still run it up. I lost one 135-big blind flip, and after that I was right around everybody else. You're still deep enough to play pots and get to rivers and do a bunch of stuff, but it's not deep enough to decrease variance by any means.
There were also a bunch of really good players remaining, like puffinmypurp [Ty Reiman] and Darren Rabinowitz. I was happy to get fifth for $85,000 – you're not going to upset when you get an $85,000 score. You're going to go, "alright, cool, I'll take it."
Does it take time to learn that kind of patience? To appreciate non-wins that produce big scores?
You get used to it. You get used to being like, "Alright, well I got fifth, this sucks" for 30 minutes and then you realize you have a check for $85,000 in your backpack. "Never mind, I'm going to be OK."
I got lucky in that I started playing live a lot more than I played online, so I used to live variance more than online players did. This is gonna happen. You're going to have s****y years, you're going to have good years. When you're having a good year, feel good about getting a good score. When you're busting tournaments in four levels, you're busting tournaments in four levels. Sometimes you win, sometimes you get fifth, and sometimes you bust before the antes. It happens.
How old were you when Black Friday happened?
Nineteen.
So you're a part of the young, post-Black Friday poker generation?
I'm the post-Black Friday 21-year old live pro. There's a bunch of us from Texas and Florida that had casinos – ours were in Oklahoma – to go play at when we were 18. So we started playing live cash and live tournaments almost before we started playing online. Then we deposited money online that we won playing live cash and tournaments. Black Friday happened six-to-10 months after I started playing online, so I had very few hands and very few tournaments played. I learned how to play live and I feel a lot more comfortable live than I do online.
I'm going to go down [to Mexico] for WCOOP in September, and I'm missing Borgata for that. It's really weird for me to skip a live tournament to go play online.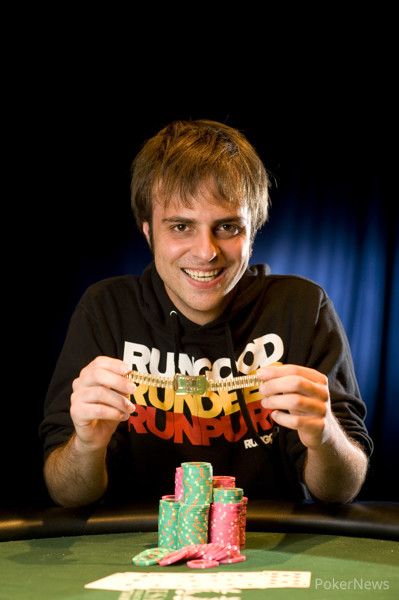 What do you make of the success of World Series of Poker Circuit grinders, like yourself, recently?
"Circuit grinders" used to stand for "kids that are bad so they play $365 tournaments." Well, four "circuit grinders" won bracelets this summer. We can play. We play more live tournaments then y'all probably. We're used to a live setting and playing against people who play $365 buy-ins, so when we go to $1,000 and $1,500 buy-in events, we're used to that skillset – the weekend warriors. We get used them a lot quicker and we can adjust and play against those players. That's why you see so many people going deep in these $560 buy-in million-dollar guarantees, the $125's – Pete Rios had a ton of chips in one of them here – I don't know.
"Circuit grinder." It's not really a term anymore. We're just poker players. Everyone knows how to play, and everyone is good. We sit around at talk hand histories, we room together, we share expenses, and all of that. That's the best way to improve your game. We sit around and play open-face [Chinese poker] for a dollar a point and talk about hands from the day.
On a scale from one to 10, how funny/ridiculous is it that you won your bracelet in Razz?
It's probably like a 275. I was just on tilt. I went f*** it, let's play stud. Then I got some chips on Day 2, so I figured I should start learning how to play this game. I went and talked with oerockets [Owais Ahmed] and said, "This is what I'm doing, is it right?" He told me that it was a good strategy, then showed me a few things. Then later, I was talking with George Danzer, asking him a few questions, and he told me I was fine. "You're playing OK."
By the time Day 3 came along, I thought I picked up some of the game. I knew some of the math. Let's just hope we run good enough to get into the top three and get a six-figure score. Then I got heads up with a three-to-one chip lead against gunslinger [David Bach], where I was the bring in twice. One time I had a deuce and he had an ace. When you're running that good, you're going to win a bracelet.
I may never play another razz tournament again in my life. I'm just going to one-and-done it. I'm just going to take that money out of the limit community and donate it back to the no-limit.
While live reporting, we've noticed that you've talked about film projects you're involved with. Are you doing anything now?
I like investing money in cool projects. Nick Bateman, a buddy of mine, produces small independent films, and we're working on one right now that we're hoping to get into Sundance by the end of next year. We just started shooting the short for it and then the full-length will start shooting at the end of September, if I'm not mistaken. It's fun. He's a really talented kid, and anytime you get to work with really talented people – like whenever you're playing poker and you get to talk hands with the best, that's really awesome. This kid is really talented at writing, directing, and acting, and I get to see him do his work. Even if I don't get to make any money off of the project it's awesome to get to see people really good at what they do, do what they do. It's a great feeling.
Get all the latest PokerNews updates on your social media outlets. Follow us on Twitter and find us on both Facebook and Google+!