Antonio Esfandiari on Filming Cameo in 20th Century Fox's Upcoming Film Runner Runner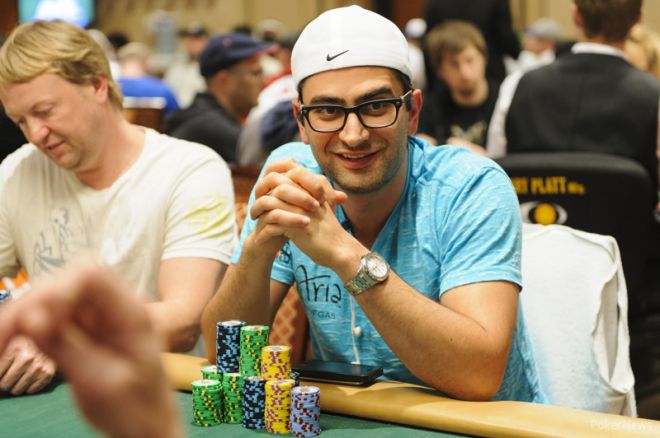 In less than a week, PokerNews will be at Planet Hollywood in Las Vegas to attend the premiere of Runner Runner, the new film by 20th Century Fox starring Ben Affleck and Justin Timberlake. Earlier this week we did an interview with Phil "Unabomber" Laak, who filmed a cameo for the film alongside his friend Antonio Esfandiari. It's only fitting that we got Esfandiari's side of the story.
For those unfamiliar with the upcoming film, here's the storyline according to imdb.com:
"Princeton grad student Richie (Timberlake), believing he's been swindled, travels to Costa Rica to confront online gambling tycoon Ivan Block (Affleck in his first-ever villain role). Richie is seduced by Block's promise of immense wealth, until he learns the disturbing truth about his benefactor. When the FBI tries to coerce Richie to help bring down Block, Richie faces his biggest gamble ever: attempting to outmaneuver the two forces closing in on him."
PokerNews: What was it like being a part of a big-time Hollywood film?
Esfandiari: The experience was cool. Hanging out on set was tedious because it was 16-17 hours long for one little scene. At the same time, it was a lot of fun. I got to meet some cool people. Probably the coolest person I met was Jennifer Killoran, who was an executive producer on the movie. She was incredibly cool and down to earth. We created a pretty strong friendship with her as a result, and she is helping us with some other stuff as well. She is amazing.
Did you get to meet any of the actors?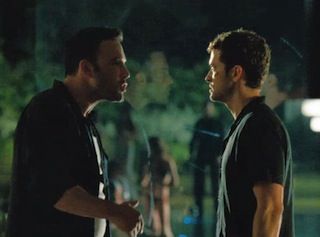 Ben Affleck I've met a bunch of times, so you know, whatever. I knew him from poker, I've played poker with him many times. Justin Timberlake is super cool, humble, down to earth, and funny as hell. It was really cool hanging out with him. We were just chatting away for an hour or so in one scene where he was just sort of hanging out.
All in all, 15 hours or so on set, a lot of fun and at the end of it our scene didn't even make the cut.
How does that make you feel?
Whatever. It doesn't really make me feel anything. I keep hearing people say, "Oh, you were in Runner Runner." Well, the top of my head was in Runner Runner, so if that counts I'll take the credit for it, but I really wasn't in Runner Runner.
How did the opportunity to go down there and film a cameo even come about?
Phil [Laak] knew the guy that wrote Rounders, Brian Koppelman, and I guess he had heard of me as well, so there was a scene involving poker and they thought it'd be cool to put in a couple of poker players. We just kind of lucked our way in, I guess.
If there are more poker movies in the future, would you be interested in being involved be it acting or consulting?
Yeah. It's just fun to do new things and obviously being in a movie is kind of cool and not something everybody gets to experience, so yeah, of course I wouldn't say no to that. Now is it something I would actively pursue? No. If someone calls and asks if I want to be in a scene in a movie or play myself, then I'd be like, "Yeah, of course. Put me in, Scotty."
Will you be at the premiere in Las Vegas on September 18?
Unfortunately, I will not. I'm hosting a charity poker tournament in L.A. that I've already committed to. As much as I'd like to go to the premiere, I will be trying to make the world a better place.
Aside from that charity event, what is your poker plans for the coming months?
I'm going to Montreal for the poker tournament they have there at the end of this month. I just really love to go to Montreal because the Playground Poker Club there is one of the best poker rooms. It's definitely the best in Canada. I love Montreal as a city, and I'm excited to go back there and take it easy. After that I'm probably going to shoot out to the World Series of Poker Europe.
For more information on Runner Runner, visit runnerrunnermovie.com. You can also follow the film on Twitter and like their page on Facebook.
Get all the latest PokerNews updates on your social media outlets. Follow us on Twitter and find us on both Facebook and Google+!
Executive Editor US, PokerNews Podcast co-host & 2013 WSOP Bracelet Winner.