Team PokerNews Weighs in on the Ten Finalists for 2013 Poker Hall of Fame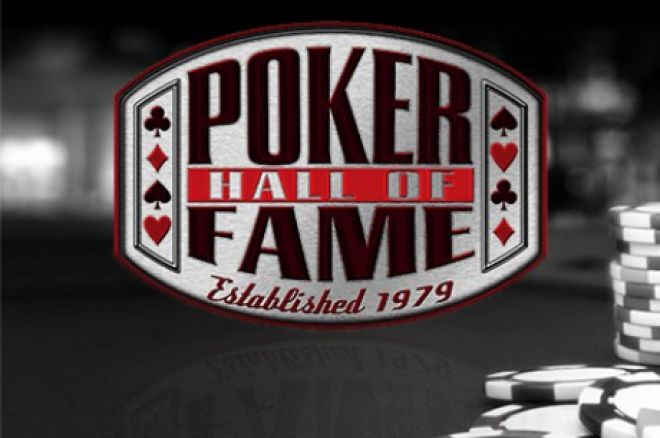 Last month, the Poker Hall of Fame Governing Council released the 10 finalists eligible for induction into the Poker Hall of Fame in 2013. Up to two players on the list will be voted into the 2013 class. The inductees will be determined by 37 individuals — the 19 living Hall of Fame members and an 18-person media panel — in a vote later this month.
The list of nominees includes some big names, each with a laundry list of accomplishments on their poker résumés. It'll no doubt be a tough decision for those voting. To help them out, members of the PokerNews Team have offered their own opinions on who they believe should be immortalized in the Poker Hall of Fame.
Established in 1979, the Poker Hall of Fame was acquired by Harrah's Entertainment along with the World Series of Poker in 2004. It looks to recognize poker's most influential players and other important contributors to the game, an honor bestowed on 44 players to date (the most recent were 2012's Eric Drache and Brian "Sailor" Roberts).
The 10 finalists in 2103 are:
Chris Bjorin
Humberto Brenes
David Chiu
Thor Hansen
Jen Harman
Mike Matusow
Tom McEvoy
Carlos Mortensen
Scotty Nguyen
Huck Seed
Remember, this year's field must be considered based upon the following criteria:
A player must have played poker against acknowledged top competition
Be a minimum of 40 years old at time of nomination
Played for high stakes
Played consistently well, gaining the respect of peers
Stood the test of time
Or, for non-players, contributed to the overall growth and success of the game of poker, with indelible positive and lasting results
Donnie Peters, PokerNews Editor in Chief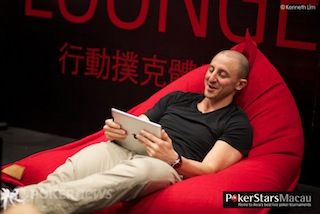 The majority of me says that none of these 10 finalists should be voted into the Poker Hall of Fame. My main concern is that there are three standout Hall of Famers out there that are not on this list: Isai Scheinberg, Bruno Fitoussi, and John Juanda. These three players are clear locks for the Poker Hall of Fame over anyone on this year's list.
While I'm sure sold on anyone on this year's list, I would go with Tom McEvoy. While I do feel his skills as an ambassador to the game have wavered in the recent years, he did a lot of good for the game following his Main Event victory in 1983. McEvoy organized the first non-smoking tournament in 1998 as he strongly believes smoking should not be allowed. It is said that he was the one to convince the Binion's to make the World Series of Poker a non-smoking event in 2002. His book contributions to the community have served as learning material for so many and he has four WSOP gold bracelets.
On a side note, "stood the test of time" bothers me as criteria. So many players are known to be broke, yet remain in the game through backing and staking. I don't believe one is truly "standing the test of time" by getting backed or staked. I am of the school of thought that you should have to do it on your own.
Peter Alson, PokerNews Editor at Large
I'm looking at the list and thinking that if it operates the way other HOF votes do, one should probably vote--unless there is an obvious choice--for the most venerable and venerated option, the one most likely to drop from the rolls as the years go by. So for that reason, I would vote for Tom McEvoy, who in addition to being a former World Champion, is the author of many books, has been a good ambassador for the game, and maybe most important was out front in leading the fight to ban smoking from card rooms--for which, from a personal standpoint, having breathed that foul air for many years, I am extremely grateful to him.
Brett Collson, PokerNews Managing Editor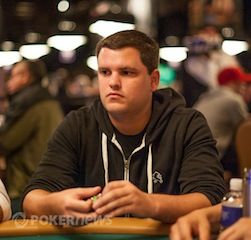 Few poker players have a list of accomplishments like Carlos Mortensen, and most of them are already in the Hall of Fame. "El Matador" is the only player to win World Championship events at both the World Series of Poker and the World Poker Tour. He has more winnings on the WPT than any other player, by a wide margin, and is tied with Gus Hansen for the most wins on the tour with three. Even Phil Hellmuth, a Hall of Famer, recently called Mortensen the best no-limit hold'em player in the world. That's high praise from the 12-time WSOP hold'em champion. Mortensen is also coming off a deep run in the WSOP Main Event and should be fresh on the mind of voters.
Matthew Pitt, PokerNews.UK Editor
I'm torn between three players: Mortensen, Matusow and Bjorin.
Mortensen has some fantastic results, including three WPT titles and two bracelets. One of his WPT wins is the largest-ever win on the WPT. Had he reached the WSOP final table this year he would have been nailed on to win this.
Mike Matusow has proven that you can overcome severe difficulties and still be a force to be reckoned with. While his colorful past won't do him any favors, his results speak for themselves and surely that's what counts in polls such as this.
Bjorin has consistently cashed in major tournaments since I was eight years old and has amassed over $5.5 million despite never having cashed for more than $375k in an individual tournament. While he's never set the world alight, he ticks all the boxes on the HOF checklist.
If I had 10 points to distribute to these players I would give five to Mortensen, three to Matusow and two to Bjorin.
Rich Ryan, PokerNews Senior Editor & Producer
I have to give the nod to Thor Hansen or Chris Bjorin. There aren't enough Europeans in the poker HOF, and both players are multiple bracelet winners that have had positive affects in the Nordic region of Europe.
Bjorin continues to crush. In the past four years he has a 4th, 2nd, 6th, 2nd, 9th, 3rd, and 8th in WSOP events. And it would be nice to give Hansen some theoretical flowers before he passes rather than after. This is a watered down class, so why give it to another American player if they don't have any outstanding accomplishments?
Chad Holloway, PokerNews Senior News Editor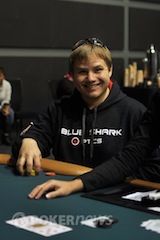 I'm excited to see both Mike Matusow and Carlos Mortensen, but I think it's a little too soon for them to make it into the Poker Hall of Fame. They'll no doubt make it in if they continue down the poker road, but their successes stated in the years prior to the poker boom. I'd like to see a little more time pass before they make it in (which they inevitably will).
I'd be surprised if more than one player were inducted this year, and it's hard to guess who it'll be. Tom McEvoy is certainly deserving. He may not be in the spotlight much these days, but the 1983 WSOP champ has done a lot for the game such as becoming the first satellite qualifier to win the Main Event, authoring numerous poker books, and spearheading the movement to get smoking banned in poker rooms (something I appreciate to no end). I don't know how the other finalists feel, but I know McEvoy wants in. His passion for the game he's devoted his life to hasn't waned over the years, and he yearns to be a part of history through the Poker Hall of Fame.
I'd be happy if McEvoy made it, but I'd be equally pleased to see either Chris Bjorin or Thor Hansen make it. A European in the Poker Hall of Fame is long overdue, and this year provides an excellent opportunity to rectify that. It'll be interesting to see what happens.
Kristy Arnett, PokerNews Hostess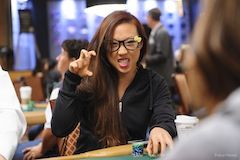 When considering whom I'd pick out of this bunch to be inducted into the Poker Hall of Fame, my first instinct was to list off reasons players on this list shouldn't be chosen. That said, after further review, I think the player who is deserving and most closely fits the criteria is David Chiu.
He's certainly withstood the test of time with $7.7 million in career earnings. His five WSOP bracelets came in a variety of mixed games, and with his WPT Word Championship title he proves he can play no limit as all. Chiu is well regarded amongst his peers and has certainly played for high stakes. Although his quiet demeanor at the table doesn't garner much attention from media, no one can deny his consistent and impressive results.
I'm Team Chiu!
Martin Harris, Learn.PokerNews Editor in Chief
Tom McEvoy's accomplishments as a player begin with his historically significant victory in the 1983 WSOP Main Event as the first satellite winner to accomplish the feat. He'd win three more bracelets (the last in 1992) and close to $3 million in lifetime tournament earnings (mostly before the "boom"). He meets all of the criteria for players while also having contributed to the overall growth of poker in three significant ways: as a pioneer of sorts for amateurs satelliting into the WSOP ME (important for the Series' growth overall); as an activist whose campaigning led to the creation of nonsmoking poker rooms (important for the health of players and staff/media); and as a prolific poker author who was among the first to address tournament strategy (important for promoting poker's skill component).
Who would you like to see make their way into the Poker Hall of Fame? Let us know in the comments section below.
Get all the latest PokerNews updates on your social media outlets. Follow us on Twitter and find us on both Facebook and Google+!