One Day Remaining for U.S. Players to File for Full Tilt Poker Repayment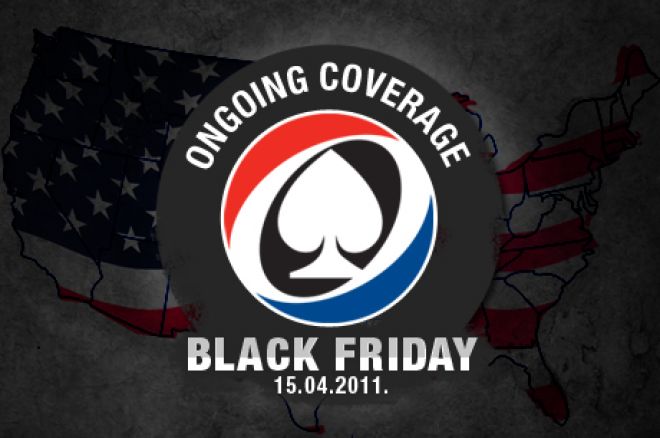 Time is running out for U.S. players to submit a petition for their Full Tilt Poker account balance.
Poker players have had two months to file a claim to recoup the FTP balance that was frozen by the Department of Justice on April 15, 2011. The two-month window was set by claims administrator Garden City Group (GCG) with a deadline of Nov. 16, meaning players have only one day left to recoup their funds.
Players who do not file a petition by the deadline will not be able to claim their funds at a later date.
The GCG was selected as the claims administrator by the United States Attorney for the Southern District of New York to oversee the repayment of approximately $150 million that is owed to Full Tilt Poker players. Over the past two months the group sent out more than 1.4 million email notifications to Full Tilt customers eligible for repayment. A spokesperson for the U.S. Attorney's Office told PokerNews on Friday that the GCG has received approximately 41,000 petitions for FTP repayment.
The official repayment date has not been announced, but all players who submitted a claim can expect to receive an e-check early in 2014.
One big piece of news regarding the remission process was announced last week by Rich Muny of the Poker Players Alliance. After many discussions with the GCG, Muny announced via Facebook that former FTP Red Pros would be permitted to file a claim for their funds. It was previously stated that these sponsored players did not receive emails from the GCG and would not be eligible repayment.
"Many former Full Tilt Poker Red Pros who were not members of Team Full Tilt had previously been informed by FTP Claims Administrator Garden City Group that they would not be eligible for remission," Muny wrote. "It was unclear if they were being grouped with Team Full Tilt (Howard Lederer, Chris Ferguson, etc.) — a group deemed ineligible by name by the DOJ — or if they were deemed de facto employees due to their sponsorships and denied on that basis. Either way, that did not seem fair. These were simply sponsorships, akin to a sponsored golfer or racecar driver."
If you haven't filed a petition yet, the process is quick and easy. Visit the official website for the Full Tilt Poker Claims Administration for more information.
Get all the latest PokerNews updates on your social media outlets. Follow us on Twitter and find us on both Facebook and Google+!