Rafael Nadal To Play First Live Poker Tournament at EPT Prague in December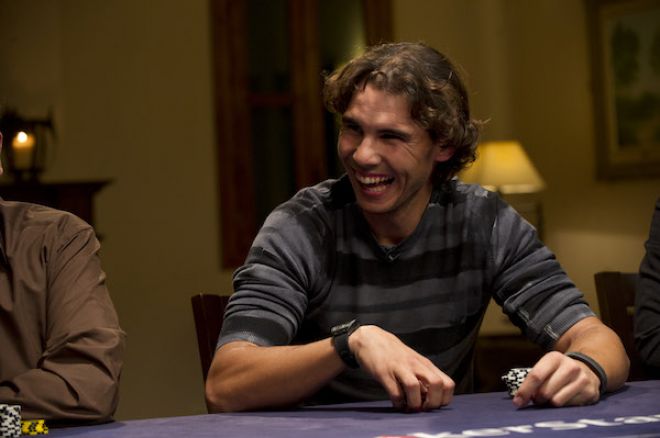 The European Poker Tour will head to Prague in December for the third stop on Season 10 of the tour. Not only will the events and festivities be enjoyed by poker players, but also the world No. 1 tennis player and PokerStars ambassador, Rafael Nadal.
The EPT Prague Main Event kicks off on December 12, which is the same day that Nadal will be on hand in the capital and largest city of the Czech Republic for a live charity poker tournament. In the event, Nadal will serve up his poker skills against some of the biggest names in the game, along with other athletes. In the coming weeks, the other players will be announced and PokerNews will have those for you once available.
This event will be the first official live poker tournament that Nadal has played since he took up the game in June 2012.
"It's no secret that I love the competition and that's what I like about poker," said Nadal. "It's a game of skill that requires mental strength and the ability to out-think your opponents and in that way there are similarities to tennis. I have been playing poker online for almost 18 months and now I'm looking forward to the challenge of playing my first live tournament."
Combined with regular online play at PokerStars and teaching from his coach, Alfonso Cardalda, Nadal was worked to improve his poker game over the past year and a half.
"Rafa takes learning the game of poker very seriously, and understands the importance of practice to ensure he stays at the top of his game," said Cardalda. "The Prague charity tournament is a big milestone for Rafa as a poker player and I'm hoping that his success on the tennis court this year will translate into success at the poker table in December."
You can check out a video of Nadal working on his poker game below:
EPT Prague will run December 8-18, with the €5,300 Main Event taking place December 12-18. PokerNews Live Reporting will be on hand for live coverage of the Main Event, along with the €10,300 High Roller taking place December 16-18. Be sure to join us then!
Get all the latest PokerNews updates on your social media outlets. Follow us on Twitter and find us on both Facebook and Google+!