PokerNews Guide To Bitcoin, Pt. 2: The Pros of Bitcoin in Online Poker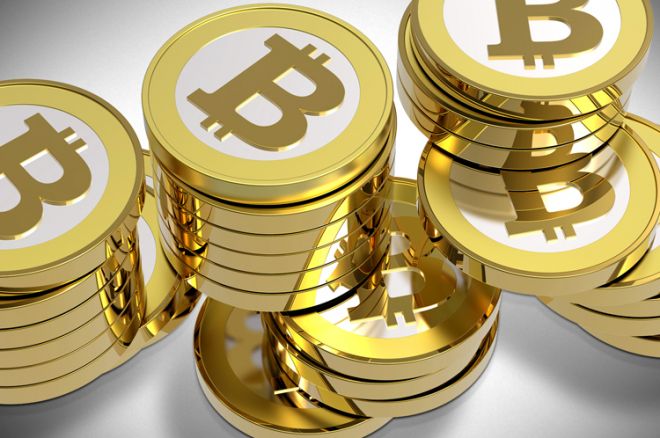 As Bitcoin becomes more and more of an emerging currency market, it should be something that is on every poker player's radar. In the PokerNews Guide To Bitcoin, Part 1: we discussed what Bitcoin is and how it can relate to poker. For Part 2, we will look at the advantages of Bitcoin on the online felt.
To give PokerNews readers a better understanding of the pros and cons of Bitcoin poker sites, we reached out to Michael Hadjuk, owner and CEO of Infiniti Poker, which offered a soft launch of the site on Nov. 27, 2013. We also spoke with top Toronto-based iGaming lawyer and accountant Stuart Hoegner, who has been researching and writing about Bitcoin since 2009 while representing several major clients (gaming and otherwise) in this emerging sector. He is also general counsel to the Bitcoin Alliance of Canada.
Pros of Bitcoin in Online Poker
1. Transferring Money On and Off the Online Poker Sites Works Better Than Current Models
Requirements for depositing and cashing out for Bitcoin (BTC) sites is similar to playing on traditional online poker sites in the sense that an intermediary eWallet is needed to move money to and from a site. However, that is where the comparison ends. Depending on which non-Bitoin online poker site you use and how much you first deposit, moving money on and off a site can be easy or difficult, but according to the leading Bitcoin poker site, Sealswithclubs.eu, players can make instant deposits, and cash-outs take less than 12 hours at most. Satoshi Poker claims to offer deposit and withdrawal capabilities that take less than an hour.
According to Hadjuk, the speed of transactions that Bitcoin offers is arguably one of the biggest reasons players would want to use the site. "Cash-outs are processed immediately," he said. "Once there is confirmation that the player's account will support the withdrawal request, our administrative team is notified, at which point there is a secondary or manual player identification and account balance confirmation. Our team will then transfer BTC to the player's Bitcoin address directly from our segregated player fund account. As a company, we will strive to complete the administrative process to get the bitcoins into our client's account in the quickest time possible, which can be as fast as 15 minutes to an hour. But it is also only prudent that we set a broader corporate standard as to the absolute longest a transaction could possibly take under a worst-case scenario, in which case we set that at 24 hours (still incredibly fast compared to traditional methods)."
In comparison, PokerStars is one of the fastest non-Bitcoin poker sites that reliably moves money easily on and off its site. Depositing money to the site is easy via sites like NETELLER, Skrill or Visa®, but players have to wait a minimum of 48 hours to cash out from their last deposits because of the company's security policy, which is designed to protect players from collusion and fraud. You can only have one pending cash-out — requested, not processed — per payment method, but a Bitcoin site has no limits.
For those who cash out the same amount or less than what was originally put in via NETELLER, Skrill (Moneybookers), Yandex.Money and Wallet One after the 48-hour waiting period, the money appears in your account quickly, but if you have a good day at the tables or are lucky enough to win a WCOOP event, trying to cash out for more than your original deposit takes a minimum of 72 hours. If you choose a direct bank transfer, you have to wait 72 hours and allow three to five business days for the funds to reach your bank account. The slowest method on PokerStars, up to 15 days, is a traditional USD check.
2. Player Anonymity
Unlike non-Bitcoin sites, all other online poker sites require a player to input certain amounts of personal information about themselves to play and deposit or cash out on the site, including their place of birth and citizenship (depending on their jurisdiction). Bitcoin sites like SealswithClubs.eu and Satoshi Poker don't require personal information and allow players to play anonymously and without any documentation.
Infiniti Poker, however, is taking an approach similar to that of traditional online sites. "People will register on Infiniti Poker in the exact same manner as any traditional online poker operator. I am of the mindset that transparency is a very important virtue in the realm of business and customer relations. It is difficult to become accepted in the mainstream when you operate in the shadows," Hadjuk said.
Whether not having to input your personal details or having to is a pro or a con depends on a poker player's personal views. Some like the concept of anonymity (one of the original reasons behind the Bitcoin currency) and being able to not be logged into the registry of a poker site, while others might see it as a potential pitfall and feel more secure on a site like Infiniti that requires their personal data.
3. Bitcoin Poker Sites Allow U.S. Players to Play With People All Over the World
If you are a U.S. poker player not living in Nevada, your options for playing online poker are next to none unless you play at rogue sites like Lock Poker, Bovada, and Carbon Poker. Delaware has also launched their poker websites (all controlled by the Delaware lottery system) and New Jersey launched as well on Nov. 24, 2014. Similar to Nevada-based sites like Ultimate Poker and WSOP.com, players will only be allowed to play with other players in the same state unless interstate compacts occur or federal legislation is passed legalizing online poker across the country.
Technically, Bitcoin-driven sites are operating in a "gray area" by serving U.S. customers. Because Bitcoin is not yet regulated as an official currency within the U.S., as long as a player's state doesn't have laws making it illegal of them to participate in a live wagering poker site, then they can play without fear. PokerNews reached out to several online sites including PokerStars and WSOP.com, but received no response regarding the possibility of these groups incorporating Bitcoin to their currency portfolios and no operators would answer these questions.
4. The Opportunity for a Larger ROI for Bitcoin Poker Players
Because bitcoin value fluctuates as though it were a stock or commodity, poker players who play on a Bitcoin-driven site can see increases in the value of bitcoins based on the current trading price. This means that if you won a bitcoin or purchased a bitcoin when it was valued at $70, and then you sold your bitcoin recently, the value would have jumped dramatically because value increased to a recent high of over $1,000 per coin. In other words, a player can make money on the site by winning bitcoins and can add value by doing nothing but watch their value go up in the same way a stock does.
However, as with any precious traded commodity, Bitcoin's value can change very quickly depending on numerous factors and can see dramatic highs and lows like the recent surge that saw it hit $1,000 per bitcoin and then several days later drop to $572, which despite this fluctuation is still well above what it was trading for ($110) when the DEA busted the infamous drug-transaction site Silk Road. The obvious goal is to buy bitcoins on the cheap, win more bitcoins playing poker, and sit on them so they make money without having to risk the bitcoins they already won on the felt. Of course, as with stocks, bitcoins could decrease in value, but for the time being, a decrease does not seem likely.
5. The Potential for Large Amounts of Rakeback for Players
Bitcoin sites offer different rakeback models. Currently, Satoshi Poker offers 20% rakeback for players, while SealswithClubs.eu offers players that start games rakeback (two- and three-handed play at nine-player tables — six-max cash players are also eligible) of all cash games qualified to receive a 50% "Table Starter" rakeback paid weekly each Monday. According to the SWC website, the number of players sitting at a table doesn't matter; only players dealt cards are considered.
According to Hadjuk, Infiniti will offer one of the best rakeback programs in all of online poker.
"When players first sign up at Infiniti Poker, they will get to choose one of three sign-up incentives, one of which will be a 50% Lifetime Rakeback offer," Hadjuk said. "The 50% rakeback will be credited back to the players on a daily basis and is guaranteed for their first year on the site. In order for players to carry over the 50% rakeback structure to the following year, they will need to achieve an 'Emerald' status by accruing 5,000,000 Prestige Club Points (PCPs) during the course of their first year. Successful players will enjoy the benefit of continuing to receive 50% rakeback in year two. Players who do not reach the necessary criteria will have their rakebacks reduced to 25% for year two. In subsequent years, when points criteria is not met, they will find their rakebacks reduced by another 50% (12.5%, 6.25%, etc.). However, any players who sign up and select 50% Lifetime Rackeback and have their rakebacks reduced due to lack of points during any one-year period can have their rakebacks restored to 50% once they are successful at meeting the annual PCP criteria of 5,000,000."
6. Swimming with the Fish
Player pools tend to feature less-skilled poker players and much smaller player pools because of Bitcoin poker's small but increasingly growing popularity, unlike other online poker sites like PokerStars, Full Tilt Poker, 888, partypoker or recently launched U.S. brands like WSOP.com. These less-skilled players and smaller player pools don't mean there aren't skilled players on the sites, but it does suggest that because these sites don't have legions of players, there are more casual players than those found on larger sites where there is more liquidity because of the sheer number of players. In addition, poker-tracking software has not adapted to these sites yet, minimizing the amount of information available on a player at these sites, unlike the information available at many of the sites currently offering online poker.
Don't expect every player to be a fish, however. Hadjuk believes that many of the players currently playing at Infiniti during its beta test are "advanced recreational" players.
"After three days of our seven-day Bitcoin Beta marathon event, where we are giving away free bitcoins to the top five account balances (plus a .25 BTC bonus to the player with the most hands played), we've seen fairly sophisticated notions of bankroll management and the online poker business," commented Hadjuk. "With only $1,000 in 'real-fake money' to play with over the course of the promotion, most of the players have played within their means. Those who haven't have taken shots at higher stakes and gone busto quickly. This bankroll limitation (and we will have a site-wide bankroll management system that will not let you buy into any game that is more than 50% of your account balance) has helped give us a clearer picture of what to expect from our players, as the majority of them are taking this contest seriously."
Hadjuk also described current Infiniti players as the kind of players other less experienced players might enjoy playing with.
"Players also seem to be excited about a Bitcoin-friendly poker site with smooth graphics that doesn't segregate them from the rest of the legacy banking world at large. These are avid players, who don't appear to be professionals, yet like to put in volume enough to be fine with calling down a sketchy board to win with ace high. They also seem to be really engaged and polite so far, which, in my experience, doesn't occur all the time in online poker," he concluded.
In the final part of the PokerNews Guide To Bitcoin three-part series, we'll be discussing some of the cons of using Bitcoin at the virtual tables. Stay tuned.
*Lead photo courtesy of Salon.com.
Get all the latest PokerNews updates on your social media outlets. Follow us on Twitter and find us on both Facebook and Google+!