Tim Poster Unanimously Rejected in Finding of Suitability by Nevada Gaming Control Board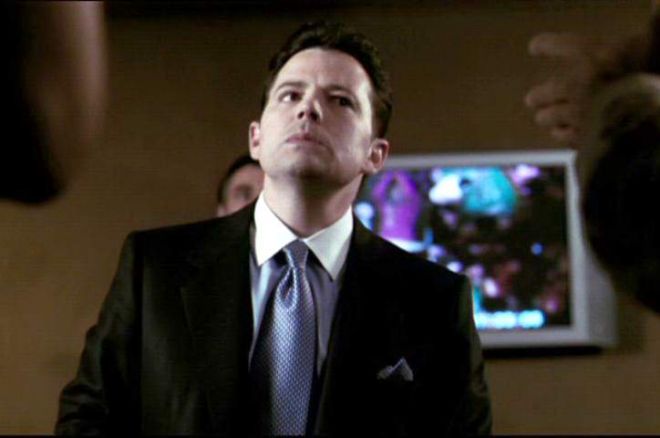 On Wednesday, the Nevada Gaming Control Board met for nearly five hours in Carson City to consider a preliminary finding of suitability for former Golden Nugget owner and Wynn Resorts Ltd. executive Tim Poster, who was seeking a full-fledged gaming license for his company TP Interactive. The three-person board unanimously rejected Poster's request.
According to the Las Vegas Review-Journal, Poster, 45, co-owned the Golden Nugget with Tom Breitling — current chairman of Ultimate Gaming — between 2004 and 2005. Poster co-founded Ultimate Gaming with Breitling, though he is no longer associated with the company.
The suitability investigation brought forth several allegations including:

A past relationship with Rick Rizzolo, a former strip club owner with ties to mob figures;
hiding evidence from investigators;
illegal sports wagering on the Internet; and
allegation that he was agent for an offshore Internet sports book.
"This was originally a look into if you had any dealings with Mr. Rizzolo," Control Board Chairman A.G. Burnett. "It turned into something else."
Poster's past wagering habits were of particular interest to control board members, who were concerned Poster continued to place wagers with offshore sports books even though he knew it was illegal. Poster wagered up to $100,000 per game with Pinnacle Sports, whose owners have been indicted in a federal investigation.
Poster, who claims he's owed between $700,000 to $800,000 by Pinnacle, was also considered a possible agent of the sports book, an accusation Poster's lawyer, Mark Clayton, denied: "New York law enforcement officers advised Tim that he is not a target nor the subject of investigation regarding the Pinnacle Sports case."
The rejection allows Poster to work in the gaming industry as a consultant or in a non-licensed position, whereas a denial would have barred him from such options. However, Poster's chances of obtaining a full-fledged gaming license are not dead. The Nevada Gaming Commission could overturn the control board's recommendation if they can come to a unanimous decision when it meets on Thursday, Dec. 19.
For more information on this story, head on over to the Las Vegas Review-Journal.
*Lead photo courtesy of hotflick.net.
Get all the latest PokerNews updates on your social media outlets. Follow us on Twitter and find us on both Facebook and Google+!