EGBA Secretary General Maarten Haijer on Sweden: "The Gambling Monopoly Needs to Change"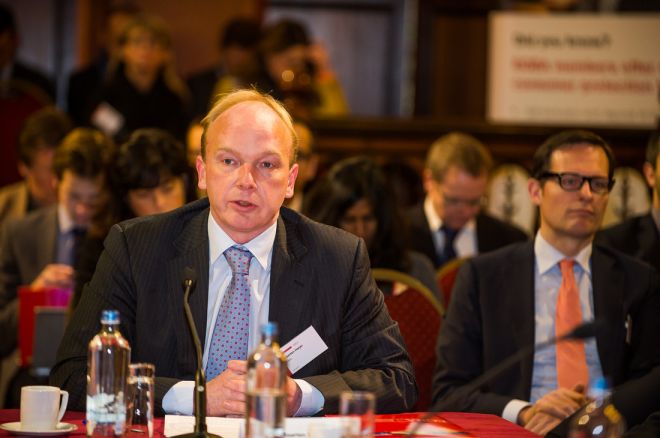 "Inaction will lead Sweden to the European Court." — Maarten Haijer
According to European Gaming and Betting Association (EGBA) secretary general Maarten Haijer, Sweden's current gambling legislation leaves the European Commission no other option than referring the country to the European Court of Justice.
Joining a debate that started earlier this year when Sweden's publishers organization Tidningsutgivarna criticized national gambling monopoly for operating in conflict with European rules on the free movement of services, Haijer decided to share with PokerNews EGBA's position on the issue to explain why the Scandinavian country should change its approach to online gambling.
"Evidently the best option for all concerned, and especially for Swedish consumers, is that Sweden will commit to re-regulate its market and allow online operators to apply for online licenses," Haijer said.
"Sweden is one of the few member states that is not yet introducing such legislation, but with consumer demand steadily increasing this is inevitably the future," Haijer added. "If the status quo remains, it is clear that the European Commission will have no other option than to refer Sweden to the European Court."
The risk of Sweden incurring in European sanctions for its gambling legislation is something Haijer considers to be unavoidable. "The European Commission has been questioning Sweden's gambling monopoly since 2006," he explained. "The [European] Commission is clearly convinced that Sweden's gambling monopoly is not in conformity with EU law."
"One of the key requirements from the European Court of Justice is that the restrictive policies of a monopoly should be applied in a consistent manner," Haijer continued. "The Court has developed stringent requirements especially for monopolies, because they have a significant impact on the essential freedoms of the EU. These are no new requirements, they are there ever since the Commission first alerted Sweden on the prevailing problems, but they have never been addressed by Sweden."
In line with the position expressed by Tidningsutgivarna CEO Per Hultengård, Haijer pointed his finger at Sweden's gambling company Svenska Spel and their activities, affirming that "if the Swedish policy is not consistent, for instance due to its extensive marketing spending, then it doesn't serve to limit consumers to play."
Thus, "it is in everyone's interest to re-regulate the Swedish market and create a multi-licensing regime. As I said before, inaction will no doubt lead to Sweden being taken to the European Court."
In a PokerNews-exclusive interview, Sweden's gambling company Svenska Spel rejected most of the accusations made against its marketing activities, but declined to comment when asked about the risk of being taken to the European Court of Justice.
EGBA Works for a Safe, Attractive and Reliable European Digital Environment
Speaking about the organization he chairs, Haijer explained that EGBA is "a Brussels-based industry body representing some of the leading online gaming and betting operators established, licensed and regulated within the EU."
Amongst EGBA's core missions is "to help create a safe, attractive and reliable European digital environment for online gambling players," which the organization tries to achieve by "engaging with national and European authorities to make sure that regulation provides a high level of consumer protection and takes into account the reality of the digital economy and consumer demand."
EGBA members are licensed in many European markets including France, Spain, Italy, Belgium, Estonia, Malta, Denmark, Gibraltar and the UK. This allowed the organization "to build over the years substantial experience on how national online gambling markets are regulated and are working with authorities on regulatory reforms."
Leading photo courtesy of Storify.com
Get all the latest PokerNews updates on your social media outlets. Follow us on Twitter, and find us on both Facebook and Google+!