Inside Gaming: Russia Casino Construction, Vietnam Examining New Laws, and More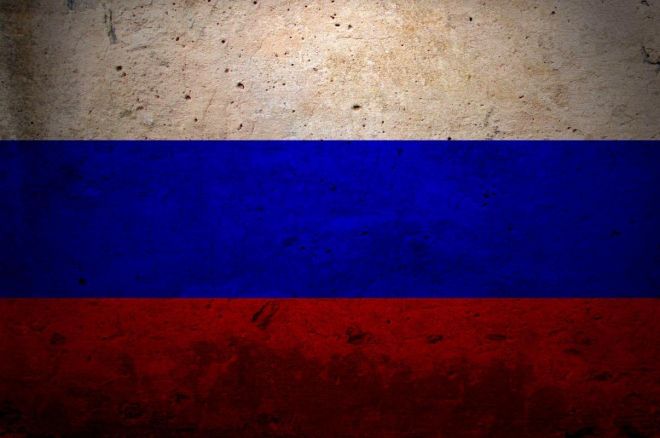 This week's Inside Gaming takes a look at a potential Russian casino venture, raising the stakes in Vietnam, and a delay in casino legislation in Florida.
Russian Casino Plans to Start Construction in 2015
The 2014 Winter Olympics are underway in Sochi, Russia, but the action might heat up even more in the Eurasia nation come 2018.
NagaCorp Ltd. has invested roughly $350 million in Russia, and the casino operator plans to start building a gaming resort in the western part of the country as early as 2015. The company plans to cater to their most popular customers from South Korea, Japan, and Northeast China.
The resort property is scheduled to open in 2018, and will resemble the bird-nest national stadium built for the 2008 Olympic Games in Beijing, while the architecture will resemble London's.
"The Russian government has been working closely with us on issues such as visa upon arrivals from the airport and approvals on land permits," Chairman Tim McNally said.
NagaCorp is teaming up with Macau tycoon Lawrence Ho on the project. Macau's recent success has regions like Russia, Philippines, and Vietnam buzzing, and several companies are doing their best to emulate the former Portuguese colony. McNally says that NagaCorp, which owns a 70-year exclusive deal to operate casinos in the Cambodian capital of Phnom Penh, is also interested in building casino resorts in Thailand and Myanmar.
The company reported a 25-percent growth in gross gaming revenue in 2013. Net profits increase by 24 percent to $140.3 million, and is accredited to higher business volume from both the Mass and VIP markets. The company's stock on the Hong Kong market is selling at $6.28 per share, a 16% increase from 2013.
In March, NagaCorp introduced an incentive program for its overseas junket operators, enabling the company to raise existing table limits while also managing volatility and credit risk.
The Macau Daily Times has more.
Vietnam May Loosen Gaming Laws
According to Reuters, officials in Vietnam are considering legalizing domestic casinos in order to lure billions of dollars of investment to the country. The National Assembly plans to debate this issue in the coming months.
Currently, Vietnamese gamblers are crossing the border to Cambodia in order to gamble in their casinos.
"I'll believe it when I see it," says one man in the suburbs of Ho Chi Minh City. "It'll make everyone even more in debt and create more social problems, so I can't see it happening."
Vietnam has a very rigid stance on gambling and social order, but the communist government is still exploring ways to profit off of Vietnamese gambling tycoons, while also creating jobs and increasing tourism.
According to two sources close to the National Assembly, the government has already researched the prospects of casino gambling and is planning a pilot project to test their findings. Vietnamese citizens are very fond of card games like clandestine and are known to bet on European soccer games, but all of the casinos in the country are strictly for foreigners.
Industry executives believe that, if the laws are loosened, the country could become a regional casino hub with annual revenues as high as $3 billion. Ha Ton Vinh, an academic advising the government, believes the country is losing $800 million a year from Vietnamese citizens gambling in Cambodia.
"The government is looking for investors and partners to start the Van Don project," he told Reuters. "Since 2003, Vietnam has allowed foreign investors to operate gaming parlors with rewards in hotels. Chinese and Taiwanese are regular players."
The aforementioned NagaCorp is very interested in the prospects of open casino gambling in Vietnam, as are Las Vegas Sands, Genting, and Penn National Gaming.
Florida Casino Bill Delayed
Florida Sen. Garrett Richter, head of the Senate committee on gaming, planned to release a draft of a gambling bill on Monday, but announced on Friday that the bill will be delayed at least a week. According to Richter, the committee failed to complete its agenda during a two-hour session.
"As it turned out, we did not finish the workshop on 'elements and options' for inclusion in the proposed committee bill," Richter, R-Naples, wrote in a statement. "Our discussion was helpful and productive, but there simply was not enough time to cover the issues presented. That being the case, I think the right choice now is to postpone filing the proposed committee bill until the committee completes its high-level review."
The proposed bill is now scheduled to publish on Feb. 24, and will be voted on March 3, according to Richter.
Richter supports the idea of having a single hotel-casino in both Broward and Miami-Dade counties. The members of the committee generally favor a gambling commission, but were spit on decoupling – the idea that dog/horse tracks and jai-alai frontons would not have to offer pari-mutuel events in order to maintain a license.
As Inside Gaming reporting at the end of 2013, gambling giant Genting is very interested in Miami, and has been working with the Florida Legislature.
For more, check out the Orlando Sentinel
Get all the latest PokerNews updates on your social media outlets. Follow us on Twitter and find us both Facebook and Google+!